The Short Report: November 15, 2023
Research Money
November 15, 2023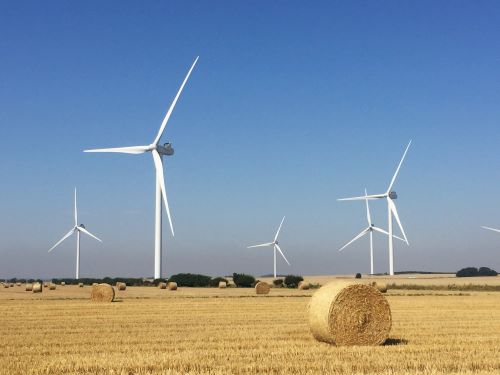 The Government of Canada and Government of Manitoba are together investing $475.6 million to strengthen Manitoba's clean electricity grid. The funding includes $314 million for eight new hydroelectric turbines at the Pointe du Bois Generating Station, and $161.6 million to build a new 230-kilovolt transmission network in the Portage la Prairie area. The new, more efficient generating units – replacing eight units at the end of their lifecycle – will increase the capacity of the Pointe du Bois Generating Station by 52 megawatts, providing eastern Manitoba with cleaner and more reliable clean electricity. The $161.6-million joint investment in the Portage Area Capacity Enhancement project will support construction of a new transmission line to enhance reliability for customers across southwest Manitoba and help Manitoba Hydro meet increasing demand. The project will reduce greenhouse gas emissions at the Brandon Generating Station by about 37 per cent. Finance Canada
The Government of Canada is investing up to $204.5 million, through its Net Zero Accelerator Initiative, in a partnership with the Government of British Columbia, Taiwan-based E-One Moli and private sources to build a $1.05-billion lithium-ion battery cell production plant in Maple Ridge, in the northeastern section of Greater Vancouver. The B.C. government is contributing as much as $80 million to the facility, which will anchor E-One Moli's North American production, produce up to 135 million batteries per year. and create 450 permanent jobs. The facility will be Western Canada's first high-performance lithium-ion battery cell manufacturing plant, creating a new hub in the global battery component supply chain. Lithium-ion battery cells are found in a wide range of products, including consumer electronics such as vacuums, power tools, garden trimmers and medical devices. Govt. of B.C.
Emissions Reduction Alberta (ERA) has launched a $40 million Emerging Innovators Challenge to help small and medium-sized businesses in Alberta access the capital and support services they need to commercialize their technologies, de-risk projects and reduce the time it takes to get them to market. Funding is sourced from the Government of Alberta's Technology Innovation and Emissions Reduction fund. Successful applicants are eligible for up to $5 million with a minimum request of $250,000. The application deadline is Thursday, December 14, 2023. ERA
The Next Generation Manufacturing Canada (NGen) global innovation cluster announced $19 million in funding for 12 new artificial intelligence for manufacturing (AI4M) projects valued at a total of $55 million. AI4M funding is provided from the Government of Canada's Pan-Canadian AI Strategy Commercialization program, intended to support the development and scale-up of solutions involving AI and machine learning, as well as the steps required by manufacturers for their successful implementation. NGen
Natural Resources Canada announced an investment through the Green Municipal Fund (administered by the Federation of Canadian Municipalities) of more than $6.2 million to reduce greenhouse gas emissions from municipal buildings in the Town of Beckwith and the Region of Peel in Ontario. Beckwith receives $5.75 million (a $750,000 grant and a $5-million loan) to replace its aging municipal building with a new high-performance and net-zero facility. The GMF also will provide $525,000 to support three feasibility studies by the Region of Peel, with each receiving $175,000 in funding. NRCan
Natural Resources Canada is investing $5.4 million over four years for the International Institute of Sustainable Development (IISD) to support its ongoing role as the Secretariat of the Intergovernmental Forum on Mining, Minerals, Metals and Sustainable Development (IGF). IGF provides a wide range of services to its 81 member countries to support the advancement of their sustainable development goals through laws, policy making and regulations within the mining sector. IGF's activities include conducting Mining Policy Framework assessments with member countries to identify gaps and best practices and implement the framework, and delivering specialized training sessions and technical assistance focused on critical minerals and responsible mining, with an emphasis on promoting gender diversity and inclusivity. Canada's investment will serve as core funding to the operations of the IGF Secretariat, including the governance and technical capacity building delivered to the member countries of the IGF. NRCan
The Canadian Institutes of Health Research, Health Research BC, Fonds de Recherche du Québec - Santé, and the Saskatchewan Health Research Foundation are together providing more than $4.7 million in the Health System Impact Fellowship program, to support 11 PhD students and 27 postdoctoral fellows embedded in 31 health organizations and connected to 14 universities across Canada. The program aims to help researchers' career development by having them work in partnership with health system organizations to tackle complex, high-priority challenges, and ultimately strengthen health systems in Canada. The program blends research and professional development with practical, hands-on experience complemented by unique mentorship opportunities, designed to accelerate researchers' professional growth and potential to achieve evidence-informed health system impact. CIHR
The Federal Economic Development Agency for Southern Ontario is providing more than $4 million to the Children's Hospital of Eastern Ontario Research Institute (CHEO RI), in partnership with Bruyère, to establish the 8-80 Collaborative. CHEO RI, a not-for-profit corporation, will work with Bruyère to bring together regional representatives and early-stage innovations from Eastern Ontario's health professionals, with companies delivering health solutions for patients from youth to older adults. Through the four-year project, CHEO RI and Bruyère will work together to provide innovators with coaching and mentorship, seed funding and, help with early-stage product development and planning, industry networking, and access to other health innovation supports. By project completion, the 8-80 Collaborative is expected to support more 30 businesses, provide training and mentorship for 50 people, and create over 85 jobs. FeDev Ontario
Agriculture and Agri-Food Canada launched the Agricultural Methane Challenge. Up to $12 million will be awarded to innovators advancing low-cost and scalable practices, processes and technologies designed to reduce methane emissions produced by cattle. The Canadian Beef Advisors has a 2030 goal of reducing emission intensity from primary beef production by 33 per cent, while the Dairy Farmers of Canada have set a goal to reach net-zero by 2050. There are up to 20 prizes of up to $250,000 open to all eligible applicants participating in stage 1 and up to 10 prizes of up to $500,000 open to all semi-finalists participating in stage 2. At the last stage, two winners will be awarded a grand prize of up to $1 million each. Agriculture and Agri-Food Canada
Alberta Innovates launched the Digital4Health program to support industry and health and wellness partners to address needs in the province using digital health technologies to create new ways of delivering care. Disrupting Benefits Challenge, offered in partnership with Alberta Blue Cross, is the first challenge in the D4H program. This challenge is now open to digital health companies that can address the needs of Alberta Blue Cross employer-sponsored plan members, announced December 2022. Selected digital health companies will have the opportunity to pilot their solutions for up to 24 months to validate their unique technologies while addressing the growing needs of all Albertans. The Disrupting Benefits Challenge will close on December 6, 2023. Alberta Innovates
Saskatchewan Government Insurance (SGI) donated $1.5 million over 10 years to the University of Regina to support undergraduate programming in data science. SGI's gift includes funding to create a new faculty position in the Faculty of Science – the SGI Assistant or Associate Professor in Data Science. This faculty member will lead development of the university's new undergraduate degree program in data science and develop hands-on learning opportunities through co-operative work-study and internship programs. In 2021, the university and SGI partnered to create the SGI Post-Doctoral Fellowship in Data Science program, and have since established a Masters of Computer Science (Data Science) program, which to date has graduated 18 students and another 43 are expected to graduate in the coming two years. University of Regina
The Department of Finance announced Chrystia Freeland, deputy prime minister and minister of finance, will present the 2023 Fall Economic Statement in the House of Commons on November 21, 2023, at approximately 4:00 p.m. ET. The Fall Economic Statement will provide information on the state of the Canadian economy and update on the government's economic plan to help create good jobs, to build more homes, and to make life more affordable. Finance Canada
TECH NEWS, RESEARCH & COLLABORATIONS
Toronto-based financial tech company Q4 Inc. announced an agreement to be acquired by California-based Sumeru Equity Partners, a technology-focused investment firm that provides growth capital, operating expertise and scaling partnerships to enterprise companies in North America and Europe. The deal is worth approximately $257 million in total equity value for Q4, in Sumeru's cash purchase of Q4 shares, for $6.05 per share. Q4's platform facilitates interactions across the capital markets through IR website products, virtual events solutions, engagement analytics, investor relations CRM, shareholder and market analysis, surveillance, and environmental-social-governance tools. Q4
Montreal-based GHGSaT Inc. put the first commercial carbon dioxide-monitoring satellite, the "Vanguard," in orbit. The company said the Vanguard is the first orbital sensor able to pinpoint carbon dioxide emissions from individual industrial facilities, such as cement or power plants. The satellite joints other GHGSat devices monitoring methane emissions and precisely tacking greenhouse gas emissions sources for emitters, regulator and players in emissions-permit trading markets. Vanguard launched from Vandenberg Space Force Base in California on Saturday, along with 89 other payloads aboard a SpaceX rocket, including two new GHGSat methane sensors. GHGSaT supplies data to the United Nations' methane observatory as well as to NASA and the European Space Agency. The company expects to launch another CO2 satellite and three more methane-monitoring instruments in 2024. GHGSaT
Montreal-based Deep Sky, a gigaton-scale carbon removal project developer, announced a partnership with Equatic, a California-based developer of carbon capture and storage solutions, to deploy units for direct air capture and ocean sequestration of carbon dioxide in Canada. Equatic will deliver and install an electrolyzer unit to be operated at Deep Sky's pilot facility in Quebec in 2024. The unit will have the capacity to remove 365 tons of CO2 per year and will demonstrate the potential for Equatic's technology ahead of larger-scale deployments (100,000+ tons per year). Deep Sky's process removes CO2 from air and immobilizes it permanently in the form of dissolved bicarbonate ions (in seawater), and in the form of solid mineral carbonates. The process also produces hydrogen, a clean energy source that will help decarbonize industrial systems, produce electricity for the transportation sector, create sustainable aviation fuels and fuels for trucking, and power the Equatic technology itself. Deep Sky
A group of investors including businesswoman France Chrétien-Desmarais launched a $4-billion green hydrogen production project in Quebec aimed at making the province's transportation and heavy industry less dependent on fossil fuels. The facility, financed entirely with private sector money will use electrolyzers to produce hydrogen from water, keeping 800,000 tonnes of carbon dioxide a year out of the atmosphere when it's operational. Chrétien is the daughter of former prime minister Jean Chrétien and a member of Quebec's billionaire Desmarais family, which controls Power Corp. of Canada. She's partnering, independent of the Desmarais family, with Belgian renewable energy company Tree Energy Solutions on the new green hydrogen production facility near Shawinigan, Quebec, through their venture, TES Canada. Éric Gauthier, general manager of TES Canada, said the financing for the Quebec project is largely secured, and will incorporate a mix of private equity, bank debt and government tax incentives. TES Canada also has a long-term off-take agreement that will see Montreal-based natural gas distributor Énergir buy two thirds of the hydrogen, with the balance earmarked for long-haul trucking companies. TES Canada hopes to start construction of the hydrogen facility in 2026. TES Canada also proposes to build a massive wind farm near Shawinigan containing an estimated 140 turbines to power its electrolyzer facility. That will be supplemented with some solar-power generation and 150 megawatts of dedicated hydro-power capacity from Hydro-Québec. Globe and Mail
Vancouver-based Well Health Technologies Corp., a digital healthcare company, launched the WELL Longevity+ program, aimed an enhancing preventative health with advanced precision diagnostics (using everything from full-body scans to gut biome assessments) and artificial intelligence technologies for the early detection of serious health conditions. The program will be available initially at the newly inaugurated WELL Health Medical & Longevity Centre in Vancouver. Expansion plans include rolling out WELL Longevity+ services through WELL Health's network of preventative health clinics throughout Canada, including in Calgary, Ottawa and Montreal. Well Heath
Montreal-based healthcare startup Cercle, which uses artificial intelligence to better organize women's health records with a focus on fertility care, has launched with backing from former Meta chief operating officer Sheryl Sandberg and Tom Bernthal, through their ventures fund, Sandberg Bernthal Venture Partners. Leveraging AI, the Cercle Biomedical Graph platform collects billions of de-identified biomedical and genomics data points drawn securely from healthcare clinics and research labs around the world. It then converts often unstructured, fragmented clinical data into insights for researchers and providers. Fierce Healthcare
Calian Group Ltd., headquartered in Ottawa, announced a purchase agreement to acquire 100 per cent of the shares of Ottawa-based Decisive Group for up to $74.7 million. This includes the amount to be paid in cash at closing of $50 million. Calian Group provides innovative healthcare, communications, learning and cybersecurity products and services. Decisive Group provides IT infrastructure and cybersecurity services in Ontario. The company's customers are primarily Canadian government departments and agencies, as well as some well-established commercial and enterprise clients. Calian's North American market includes Toronto, Ottawa, Houston, Dallas, Minneapolis and Tampa. Calian Group
The Canadian Institutes of Health Research, Natural Sciences and Engineering Research Council of Canada, Social Sciences and Humanities Research Council of Canada, and Canada Foundation for Innovation announced the establishment of an ad hoc panel of external experts that will inform guidance to the agencies and the research community on the use of generative artificial intelligence in the development and review of research proposals. The panel, appointed by the agency presidents, will comprise eight members with experience and expertise in AI, ethics, research administration and related fields. Chair of the panel is Mark Daley, chief AI officer at Western University. NSERC
A new guide presents the stories of the energy transition being led by Indigenous communities across Canada. The Just Transition Guide – Indigenous-led pathways toward equitable climate solutions and resiliency in the climate crisis, highlights stories from Mi'gmaq communities in the Gaspé Peninsula harnessing the power of wind, to the Six Nations of the Grand River Development Corporation's solar and wind farm, to the Kluane First Nation in the Yukon installing wind turbines to replace diesel-fueled power, to a health centre powered by solar in Lubicon Lake First Nation in Alberta The 177-page how-to guide includes research on energy and electricity systems, advice on renewable energy project steps, and a map of Indigenous clean energy projects in Canada. The guide was released by Sacred Earth Power, Indigenous Climate Action, RealWorld Media, and the David Suzuki Foundation. David Suzuki Foundation
The Canada Foundation for Innovation (CFI) is partnering with eCampusOntario to provide Ontario businesses with greater opportunities to connect with R&D support available in universities and colleges across the province. The partnership leverages the information on the CFI's Research Facilities Navigator, Canada's most comprehensive resource for businesses in all sectors looking for research expertise, services, and state-of-the-art facilities, to support the Ontario Collaborative Innovation Platform, eCampus Ontario's business and researcher matchmaking program. CFI's Research Facilities Navigator now includes more than 840 publicly funded labs with research services, experience and equipment organized by 28 industry sectors. CFI
See also: Ontario "matchmaking" initiative boosting innovation collaboration and inclusivity
NuScale Power has cancelled the U.S.'s first expected commercial small modular nuclear reactor (SMR) amid uncertainty about who would buy the power and project costs that increased to US$9.3 billion from US$5.3 billion. NuScale is the only U.S. developer with a design approved by the Nuclear Regulatory Commission for an SMR, a six-reactor plant at the Idaho National Laboratory, generating enough electricity to power more than 300,000 homes. NuScale and the Utah Associated Municipal Power Systems, a group of local electric utilities that had agreed to purchase power from the project, mutually decided to terminate what was known as the Carbon Free Power Project (CFPP). "Despite significant efforts by both parties to advance the CFPP, it appears unlikely that the project will have enough subscription [from local power providers] to continue toward deployment," NuScale said. The cancellation calls into question the economic viabiliy of Canada's plans to develop and deploy SMRs, the Canadian Coalition for Nuclear Responsibility said in a statement. None of the Canadian SMR proponents have laid out the projected costs of electricity production, the coalition said. NuScale
See also: Debate intensifies over using reprocessed spent nuclear fuel in small modular reactors
Taking a close look at the benefits and risks of small modular reactors
VC & PRIVATE INVESTMENT
Vancouver-based quantum computing startup Photonic raised US$100 million and announced a partnership with Microsoft to combine expertise to advance quantum computing. Photonic, which is developing a scalable and fault-tolerant platform raised the funds from Microsoft, Inovia Capital, the British Columbia Investment Management Corporation and others. The company was co-founded by Canadian physicists Stephane Simmons – who also chairs the advisory council for Canada's National Quantum Strategy – and Michael Thewalt in 2016. Photonic said it is building one of the world's first scalable, fault-tolerant, and unified quantum computing and networking platforms, based on photonically linked silicon spin qubits (any bit made out of a quantum system, like an electron or photon). The company has more than 120 employees with a head office in Canada and recently opened offices in the U.K. and U.S. Photonic
Teachers' Venture Growth (TVG), the venture arm of the Ontario Teachers' Pension Plan, invested $80 million, through a primary and secondary share acquisition mix, in ecommerce-focused third-party logistics firm Xpressbees, headquartered in Pune, India. In a secondary share sale, existing investors sell their shares to new investors, meaning, the capital doesn't go to the company. Xpressbees
A new report by BDC Capital found that almost half of Canadian venture capital firms are entirely male-owned, eight per cent are entirely visible minority owned and two per cent are entirely woman or Indigenous owned.. BDC Capital collects data from its portfolio VC firms, internal funds, and both groups' underlying portfolio companies. BDC said the data covers 72 managers and 1,921 portfolio companies, equating to about 63 per cent of all active venture capital funds in Canada. Only 20 per cent of BDC's portfolio companies reported having gender parity in their management teams. On the positive side, the report found the proportion of firms where diverse employees make up at least half of team headcounts rose to 31 per cent in 2023 for women (compared with 21 per cent in 2022) and 17 per cent for visible minorities (compared with nine percent in 2022). BDC's report also included metrics on environmental, social and governance (ESG) activities. Sixty-four percent of VC firms said they have requirements to report on ESG to their investors. About 40 per cent of these firms reported they already produce an annual ESG report on their fund's portfolio, while only one-third provide training for staff on recognizing ESG-related risks and opportunities. According to BDC's report, 22 per cent of BDC's portfolio companies reported having an ESG policy in place, 13 per cent have an individual or board committee responsible for ESG oversight, and 31 per cent track and report ESG metrics in some form. BetaKit, BDC Capital
Acton Capital, based Munich, Germany secured US$240 million in its sixth venture capital fund, to back tech startups across Canada and Europe. Since 1999, Acton Capital has backed some of the most seminal startups and scale-ups in both the B2B and the consumer space, and has supported nearly 100 companies on their way to market leadership, including Toronto's Chefs Plate, Burnaby, B.C.-based legaltech unicorn Clio, Toronto underwear brand Knix Wear, Toronto-based virtual care startup Maple, and e-commerce software firm Mobify, based in Victoria, B.C. Acton Capital
Kitchener, Ontario-based cybersecurity startup Cavelo secured $5 million in venture capital, in a round led by Canadian VC firm Inovia Capital with participation from existing investors, including Graphite Ventures. The investment will support continued platform development, as well as sales and marketing efforts to meet growing demand across North America. Cavelo's platform helps businesses discover, classify, track and manage sensitive data in alignment with industry and regulatory reporting requirements. This includes attack surface management technology, which helps customers discover, monitor and protect all the "surfaces" or "vectors" within the organization that might be vulnerable to attack. Communitech
Recharge Véhicule Électrique (RVE) announced total investments of more than $7 million to support the development and deployment of innovative solutions to home charging for electric vehicle owners across North America. The funding includes $2 million each from Fondaction, Export Development Canada (EDC), and Investissement Québec, and a grant of nearly $2 million from Quebec's Ministère de l'Économie, de l'Innovation et de l'Énergie. The proejct will eventually free up 4,000 megawatts of power from the electrical grid, and enable electric vehicle charging to be moved to off-peak hours, RVE said. EDC
REPORTS & POLICIES
Leah Lawrence, CEO of Sustainable Development Technology Canada (SDTC) has resigned, just two days after defending her leadership of the organization before a House of Commons ethics committee. She has held the position since 2015. In a statement, SDTC's board of directors called Lawrence "a transformational leader who successfully reshaped SDTC over the past eight years to meet the accelerating pace of innovation in Canada and globally, at the speed required to meet the great challenge of addressing Canada's climate change targets." Ziyad Rame, SDTC's vice-president of investments since 2017, was named acting CEO of the cleantech funding organization. Lawrence, in a her resignation letter to SDTC's board of directors, said: "Given recent media reports, House of Commons committee testimony, and the surrounding controversy, it is clear there has been a sustained and malicious campaign to undermine my leadership. This compromises my future ability to lead the organization and puts me in an untenable situation. And I want to see this organization succeed." Two days earlier, Lawrence and SDTC board chair Annette Vershuren told the House of Commons ethics committee that a third-party investigation report's findings of inappropriate funding and breaches of conflict-of-interest rules by management and board members are inaccurate. The report, commissioned by Innovation, Science and Economic Development Canada, and conducted by accounting firm Raymond Chabot Grant Thornton and released in October, investigated human resources and spending concerns raised by a group of former and current SDTC employees. The investigators' report found evidence of lax governance. Vershuren told the committee that the allegations by the complainant group are "false." Conservative MP Michael Cooper questioned Vershuren's role in approving $217,000 in COVID-19 relief payments to NStor, a company of which Verschuren is CEO. Verschuren said she acted based on a legal opinion that she didn't have to recuse herself. Lawrence said SDTC's leaders "have acted ethically at all times." Ottawa has since suspended the organization's funding abilities and the federal Auditor-General has launched her own probe. Globe and Mail, True North
See also: Allegations of mismanagement beset Canada's main clean tech funding organization
Analysis: Government needs to fix problems at Canada's main cleantech funding organization
Federal suspension of SDTC funding worries investors and industry, but not whistleblower
The Supreme Court of Canada has dismissed an appeal application seeking to overturn an earlier decision by the Tax Court of Canada. The Tax Court deemed that below-market federal loans are a form of government assistance, excluding them from being used in conjunction with the Scientific Research and Experimental Development (SR&ED) tax incentives program. As a result, Canadian companies may see some of what previously qualified for SR&ED benefits no longer eligible if those expenses were paid for via a low or no-interest loan from a federal institution. The Canadian Bar Association and Chartered Professional Accounts of Canada, in an open letter to the director general of the Tax Policy Branch of the Department of Finance, warned the ruling could undercut the stated goals of federal loan program like those offered through the Business Development Bank of Canada, Canada Infrastructure Bank, Export Development Canada, and Farm Credit Canada. The SR&ED program provides more than $3 billion in tax incentives to 16,000 businesses annually. R$, Dentons, BetaKit
See also: Court ruling on aerospace R&D tax credit case affects entire tech sector
Eight of the 12 members of the parliamentary Standing Committee on Science and Research, in a letter to Finance Minister Crystia Freeland, warned that inadequate federal funding of research grants and graduate scholarships poses a serious risk to Canada's competitiveness that could trigger a brain drain. The letter calls on Freeland to boost the funds available through the federal granting agencies in the November 21 fall economic statement and to increase research scholarships and postdoctoral fellowships by 50 per cent and index their value to the rate of inflation. It also asks Freeland to double the number of postdoctoral fellowships and increase by 50 per cent the number of graduate scholarships handed out by the three federal granting agencies: Natural Sciences and Engineering Research Council, Canadian Institutes for Health Research and Social Sciences and Humanities Research Council. Six Liberal members of the committee joined with members from the Bloc Québécois and the NDP to call for immediate action to address funding levels that in some cases haven't changed in 20 years. The four Conservative MPs on the committee did not sign the letter, with Conservative spokesman Sebastian Skamski saying the party disagrees with the plan "to throw undefined amounts of fuel on the inflationary fire." Globe and Mail
The federal and provincial governments need to cooperate and collaborate starting now to achieve a better approach to environmental assessment than Ottawa's Impact Assessment Act (IAA) according to a policy brief by Grant Sprague, senior fellow at the C. D. Howe Institute and a former deputy minister of the Alberta government. The Supreme Court of Canada, in a non-binding opinion, said the federal legislation is partly unconstitutional. Sprague said a "drive-by consultation" is unlikely to achieve the federal government's goals, yet it appears Ottawa "plans to barrel ahead on its own to remedy the act's deficiencies But that's the very opposite of what the court said." The Supreme Court, according to Sprague, said:
The "environment" is not a shared jurisdiction affording each order of government the unfettered ability to legislate and regulate activity, and that each level of government must confine its legislative efforts to its own constitutional sphere.
The court reaffirmed that there's no hierarchy between the federal and provincial governments; the federal government is not a supervisor of provinces nor vice versa.
It is likely that many projects will span the jurisdiction of both the federal and provincial governments.
Through respect for the division of powers in Canada's constitutional structure, both levels of government can exercise leadership in environmental protection and ensure the continued health of our shared environment.
The real challenge of the IAA was its elevation of environment assessment legislation into federal "super-regulatory" legislation, Sprague said. "Effectively, the legislation permitted the federal government, through its assessment process, to become the perpetual regulator of potential projects." C. D. Howe Institute
The federal government is not on track, under the Canadian Net-Zero Accountability Act – 2030 Emissions Reduction Plan, to meet the 2030 target to reduce greenhouse gas emissions by at least 40 per cent below the 2005 level, according to a report by the Commissioner of the Environment and Sustainable Development. While the 2030 Emissions Reduction Plan included important mitigation measures to reduce emissions, some of these measures, such as the Oil and Gas Emissions Cap and the Clean Fuel Regulations, have been delayed, commissioner Jerry DeMarco said. "We found that the measures most critical for reducing emissions had not been identified or prioritized." The federal government has failed to meet previous emission-reduction targets despite the development and implementation of more than 10 climate change mitigation plans since 1990, DeMarco noted. Canada's current emissions are significantly higher than they were in 1990. Environment and Climate Change Canada had still not taken sufficient steps to improve the transparency and reliability of its economic and emission modelling despite repeated recommendations from our office and modelling experts, DeMarco said. "Course correction is critical to achieving the target." However, responsibility for reducing emissions was fragmented among multiple federal organizations that were not directly accountable to the minister of environment and climate change, he said. "This means there is no real way for the minister to commit other federal organizations to correcting course to meet the 2030 targets."In response to DeMarco's report, Steven Guilbeault, minister of Environment and Climate Change Canada, said the government is "substantially bending the curve on emissions in Canada." Based on the 2023 editions of the National Inventory Reports, "we now have the best emissions performance among G7 partners since 2020," Guilbeault said. Office of the Auditor General of Canada, Environment and Climate Change Canada
The federal government should rethink the emissions intensity limits and timeline for power plants with carbon capture technology, as laid out in Ottawa's proposed Clean Electricity Regulations, according to a report by the Regina-based International CCUS Knowledge Centre. The draft regulations state that after 2035, fossil fuel-driven power plants will have to meet an emissions performance standard of no more than 30 tonnes of dioxide (CO2) per gigawatt-hour of electricity produced. This means natural gas-fired power plants would need to achieve a nearly 95-per-cent CO2 capture rate. But Beth (Hardy) Valiaho, the Knowledge Centre's vice-president of policy, regulatory and stakeholder relations, points out that no carbon capture facility in the world is currently achieving that level of performance. The only large-scale carbon capture facility in Canada currently operating on a power plant is at SaskPower's coal-fired Boundary Dam, and it has a CO2 capture rate of 65 to 70 per cent. It will be difficult to meet the CER's timelines given the long lead time for bringing large-scale CCS project to life and the possibility of labour and supply chain challenges anticipated with the global boom in CCS construction over the next decade, the Knowledge Centre said. "Having emissions intensity regulations that are too stringent may also disincentivize investment in novel CCS technologies and applications developed right here in Canada in the sector," Valiaho said. International CCS Knowledge Centre
The Canadian Space Agency (CSA) released its 2023 to 2027 Departmental Sustainable Development Strategy. As part of its contributions to the Federal Sustainable Development Strategy (FSDS), the CSA said it is committed to providing space-based services and technologies to monitor and protect our ecosystems. For example, Earth observation technology provides trustworthy data critical for supporting the development and implementation of effective sustainable policy, programs and initiatives aimed at mitigating the effects of climate change, the CSA said. The CSA said its vision is: "To explore and utilize space to improve the life of Canadians, while fostering sustainable practices and ensuring preservation of our planet and its space environment for future generations." CSA
The Department of National Defence and Canadian Armed Forces released a strategy to improve its environmental sustainability and climate change resilience through DND's science, technology and innovation research. The "DND/CAF Climate Resilience and Environmental Sustainability Science and Technology Strategy" is organized under three strategic objectives:
Conduct research to enable climate change mitigation and environmental sustainability.
Assess challenges, risks, and opportunities associated with the environment and climate change.
Conduct research to support climate change adaptation and resilience. DND
The Prairies-based Protein Industries Canada global innovation cluster released "The Road to $25 Billion," an updated roadmap for Canada's ingredient manufacturing, food processing and bio-products sector. An update on the report originally released in 2021, the new version outlines the immediate steps required for Canada to seize a $25-billion annual economic opportunity through value-added processing. Canada's agriculture and food sector has long been undervalued as an economic driver. Currently, the country's trading partners import Canadian raw commodities, and generate value through ingredient manufacturing, food production, and bio-product development. Some of these products are exported back to Canada. Bringing this value-added opportunity home represents the $25 billion potential outlined in the roadmap. Protein Industries Canada
The Government of Alberta is proposing changes to the Engineering and Geoscience Professional Act that will enable software and computer technology companies to use the "software engineer" title to attract and retain in-demand skilled talent. For years, the Association of Professional Engineers and Geoscientists of Alberta (APEGA) has sought to subject software engineers in the province to the regulatory body's official accreditation regime. Tech companies have resisted that push, saying it would badly restrict their hiring efforts by adding onerous new regulations. The government noted that in proposing the changes, the Alberta Technology and Innovation strategy estimates that, by 2030, Alberta's technology sector will contribute $5 billion annually to the provincial GDP and create 20,000 new jobs in the sector. "Alberta's government is committed to supporting our growing technology sector without compromising the high standards maintained by the Association of Professional Engineers and Geoscientists of Alberta, said Rajan Sawhney, minister of advanced education. In a news release, Engineers Canada, which represents Canada's engineering profession, said it strongly opposes the change and urged Premier Danielle Smith to reconsider the proposal, arguing that it undermines the public trust and compromises safety. But in a November 11 op-ed in the Calgary Herald, Benjamin Bergen, president of the Council of Canadian Innovators, praised the change to a "pernicious piece of red tape that has dogged employers in the province's flourishing tech sector." Govt. of Alberta
THE GRAPEVINE – News about people, institutions and communities
Edmonton scholar John Geiger (photo at right) was awarded the Royal Canadian Academy of Arts medal – the organization's highest honour. The medal is awarded to those who have made outstanding contributions to the social, financial or professional status of visual artists and designers. Geiger's contributions to publishing excellence, through both his leadership as president and CEO of Canadian Geographic Enterprises, and CEO, Royal Canadian Geographical Society over the past decade, and his guidance during the development, consultation and publishing phases of the Indigenous People's Atlas of Canada in 2018, were cited by the Royal Canadian Academy of Arts in bestowing the RCA medal. Royal Canadian Geographical Society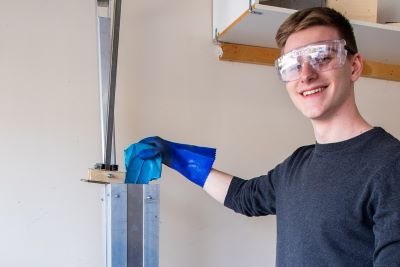 Connor Povoledo (photo at left), a University of Alberta student who has co-founded two startups, was named the student changemaker of the year at the 34th annual ASTech Awards. One of Povoledo's startups, Level 7 Plastics, decentralizes plastics recycling and the other, Wound3, uses artificial intelligence to better understand the shape of wounds. Taproot Edmonton
Stephen Poloz, former governor of the Bank of Canada, won the National Business Book Award and its $30,000 prize for his book, The Next Age of Uncertainty: How the World Can Adapt to a Riskier Future, published by Allen Lane Canada/Penguin Random House Canda. National Business Book Award
Sarah Larose was appointed by Investissement Québec as its new director of the battery sector. Before her three years at the investing arm, Larose was in government relations and account management at Element AI. Larose now has the mandate to find a senior project director, foreign direct investment, who'll collaborate with international marketers and project directors from three geographic departments in order to target, attract and convince foreign companies in the battery sector. Le Journal de Montréal
Minh Doan, chief technology officer for the federal government, allegedly lied to members of parliament when he testified that he didn't know who selected the contractor GSCStrategies to build the ArriveCan app, Cameron MacDonald, an assistant deputy minister at Health Canada, testified to the government operations committee. The committee is holding hearings into how the cost of the app for international travellers grew to exceed $54 million during the pandemic. Just before Tuesday's hearing, the Canada Border Services Agency announced it is suspending all agency contracts with three IT staffing firms, GCStrategies, CORADIX Technology Consulting Ltd., and DALIAN Enterprises Inc., that are the subject of contracting misconduct complaints. Doan denied lying to MPs and said he still doesn't know who hired GSCStrategies. Globe and Mail
Dr. Yimin Wu, PhD a professor of mechanical and mechatronics engineering at the University of Waterloo, led a team of scientists who've used a copper-based catalyst to convert carbon dioxide emissions to multi-carbon products, with a 94-per-cent efficiency rate. The system also has the ability to convert low concentrations of CO2 in amounts typically seen from industrial flues or motorized vehicles. The technology could play a significant role to help decarbonize industrial emissions, said Wu. The team's research paper, "Cascade electrocatalysis via AgCu single-atom alloy and Ag nanoparticles in CO2 electroreduction toward multi-carbon products," is published in Nature Communications. Wu's team collaborated with the National Research Council, which provided a $160,000 grant, through the NRC's Canada's Materials For Clean Fuels Challenge program. Wu and his colleagues synthesized a copper-silver, single-atom alloy catalyst in a laboratory to produce an ink-like substance. They sprayed that substance on an electrode in a flow reactor. Next, they introduced CO2 and water into the reactor from one side and, after applying electricity to the electrode, succeeded in producing hydrocarbon and oxygen byproducts from the other side of the reactor. Those byproducts include ethanol, which can be used as a clean fuel, and ethylene, which can be used to manufacture plastics. Wu and his colleagues plan to create a spin-off company based on their technology with a U.S. patent pending and early interest from investors. University of Waterloo
The University of Calgary celebrated the third year of UCeed, the largest university-based investment fund of its kind in Canada. The philanthropically driven, commercially minded pre-seed fund has invested $6.19 million in its portfolio of 44 companies. Subsequent to UCeed investment, the portfolio of companies has created 337 jobs, generated $60.8 million in combined revenue and raised a combined $68 million-plus in additional capital, UCalgary said. Starting with two funds in 2020, UCeed now has established six funds: Health Fund, Child Health and Wellness Fund, Social Impact Fund, Haskayne Student Fund, Energy Fund and the newly created Neuro Fund which is focused on advancing research-based brain and mental health startups. UCalgary
PsyCan, the not-for-profit trade association of legally operating Canadian psychedelic companies, endorsed a new report by the Senate of Canada Subcommittee on Veteran Affairs urging federal, provincial and territorial governments to launch and fund a large-scale research program into psychedelic-assisted therapy. The subcommittee's report, The Time is Now: Granting Equitable Access to Psychedelic-Assisted Therapies, recommends the immediate implementation of a robust research program for treating mental disorders and other conditions – funded by Veterans Affairs Canada and the Department of National Defence, in partnership with Health Canada, Canadian Institutes of Health Research and other relevant partners. Clinical trials examining the medical applications of psychedelic drugs, such as psilocybin or MDMA, have been largely paid for by charitable donations or directly self-funded by companies – leaving a significant funding gap. While Canada is a leader in developing these innovative treatments, many barriers remain to patient access, and government must play an active role, PsyCan said. PsyCan
Toronto-based PharmAla Biotech Holdings Inc., the University of Calgary, and Heroic Hearts Canada announced they've received initial approval from the Health Canada's and the Public Health Agency of Canada's Research Ethics Board to start the world's first observational trial on patients treated with 3,4 Methylenedioxymethamphetamine (MDMA) through Health Canada's Special Access Program (SAP). PharmAla Biotech, currently the only manufacturer of GMP MDMA for clinical use in Canada, will provide drug product to physicians under SAP through its licensed distribution partners, and connect clinicians and patients with UC researchers for voluntary data collection. UCalgary, under the direction of Dr. Leah Mayo, Parker Research Chair in Psychedelics, will assess data pertaining to efficacy of MDMA in the treatment of post-traumatic stress disorder under real-world circumstances. Heroic Hearts Project Canada, a charity supporting veteran mental health by facilitating access to psychedelic-assisted therapy, will offer its future program participants who receive MDMA-assisted therapy via the SAP the option to participate in the trial. As the trial is observational in nature, no patients will be dosed with MDMA as part of the trial's protocol. The goal of the trial is to gather data on the efficacy of treatment for patients who are already qualified for treatment under Health Canada's Special Access program. PharmaAla Biotech
CIFAR Talks presents on November 27, 2023 from noon to 1 p.m. EST: "Nurturing a Resilient Earth, " a free online presentation featuring four researchers working on climate change, in a panel moderated by Stephen J. Toope, president and CEO of CIFAR. Register here
R$