Quebec's novel innovation strategy is starting to "move the needle" in positive direction
Mark Lowey
November 15, 2023
Quebec's new innovation strategy is the first deliberately designed to link and leverage the chain of research, innovation and commercialization, say three Quebec innovation leaders.
The strategy – backed by a Quebec government investment of more than $7.5 billion over the next five years – has led to the creation of three "innovation zones" in the province and is building and strengthening the capacity for innovation in Quebec regions, the "Le trio de l'innovation" panelists told a Research Money webinar.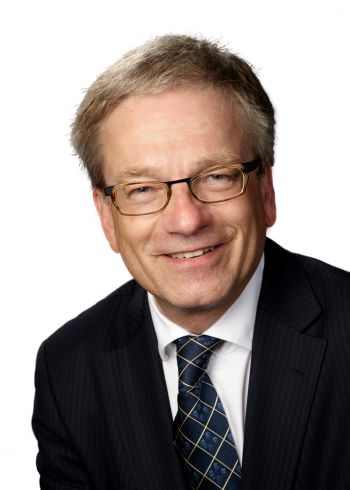 "The strategy is to link much more closely basic research, innovation and commercialization," said Rémi Quirion (photo at right), chief scientist of Quebec and president of the International Network for Government Science Advice. The link to commercialization was missing in previous Quebec innovation strategies, as it is in much of Canada, he said.
"We don't see [the ecosystem] as linear. We see it as circular, with much more interaction between the partners: universities, the private sector, and small, medium and large companies working together," Quirion told the webinar, presented in partnership with Fonds de research du Québec.
"We're working as a team. We want to make sure that in the ecosystem it's very well-known that it's a cycle of investment [encompassing research, innovation and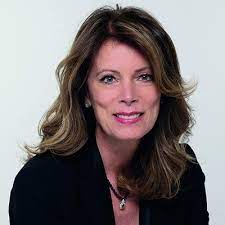 commercialization]," said Sylvie Pinsonnault (photo at left), senior vice-president of Investissement Québec.
"If we are better able to commercialize innovation, then we will export more, and by exporting more we will create collective wealth," she said. "Part of this collective wealth can be reinvested in research and at the end of the day it goes to every type of company, including not-for-profit companies."
The strategy outlines clearly how investments will be made, including providing venture capital funding for very early-stage startups emerging from university research and to companies further along in the cycle, and ensuring there's equal access to capital for women entrepreneurs, Pinsonnault said. "The focus is going to be on strategic sectors of the economy."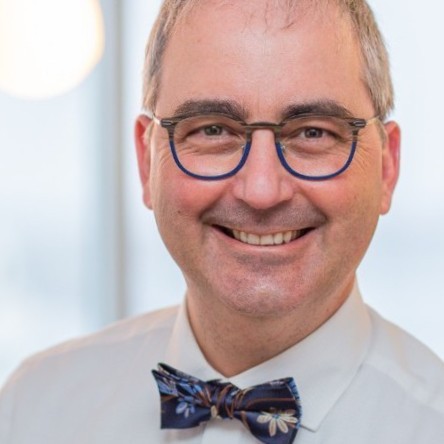 The spirit of collaboration was crucial in creating the innovation strategy over the last two years and in the ongoing delivery of it which started in 2022, said Luc Sirois (photo at right), Quebec's chief innovation officer and director general of the Conseil de l'innovation du Québec.
"It's a massive democratic effort, with massive involvement from all leaders," including the provincial Ministry of Economy, Science and Innovation, he said.
"This is more than a research and innovation strategy. It encompasses the topics of investments and commercialization," Sirous said. The strategy doesn't only include technological innovation, but also social innovation and social entrepreneurs, he added.
Quebec's innovation leaders included about 30 up-and-coming young innovators and scientists at the start in designing the strategy and the Quebec Research Fund, which led to the social innovation component being included, he said.
Quebec is Canada's biggest partner with Mitacs in terms of provincial investment, he noted. Mitacs is a non-profit national research organization that, in partnership with academia, private industry and government, operates research and training programs in fields related to industrial and social innovation.
The contribution by young academic entrepreneurs and their startups is critical to the strategy, Quirion said. For example, the strategy's partnership with Concordia University's District 3 Innovation Hub is aimed at diversifying opportunities for Masters and PhD students, including the potential to launch startups.
Building regional capacity in research, innovation and commercialization
A main goal of Quebec's innovation strategy is to build and strengthen capacity in research, innovation and commercialization in the province's regions.
Three new innovation zones have been announced under the strategy. The zones bring together university researchers, private-sector scientists and entrepreneurs to attract investment and generate research that ultimately can be sold commercially. Some 30 regions across the province have applied to host innovation zones.
The three zones announced so far are two in Quebec's Eastern Townships: in Sherbrooke, focused on quantum science, and in Bromont, which revolves around intelligent electronic systems.
U.S. tech giant IBM is building a $130-million quantum computer – the most powerful of its kind in Canada – in Bromont, helped by a $68-million contribution from Quebec.
The third innovation zone, spread between Bécancour, Trois-Rivières and Shawinigan, aims to advance development of the EV-battery sector and the electrification of transportation, help decarbonize the industrial and port sectors, and optimize the production and use of "green" hydrogen (made through the electrolysis of water) along this industrial chain.
Ultimately, there will be up to a total of eight to 10 innovation zones established within the next 18 months, including those likely focused on agriculture, aerospace and health, Quirion said. The goal is then to have all the innovation zones and districts collaborating together, he said.
Another unique aspect of Quebec's innovation strategy is it has a built-in structure and capacity to ensure the strategy gets delivered.
Innovation agents deployed on the ground
For example, 50 per cent of some 1,200 employees at Investissement Québec are experts in the investment and financing of companies, including startups, Pinsonnault said. The other 50 per cent have expertise in helping companies export and find new markets.
Sirois said the strategy also includes about 60 professionally trained innovation agents on staff at universities, looking for promising discoveries that could be commercialized.
Along with those innovation agents, Quebec's strategy also will tap into the Industrial Research and Assistance Program's existing network of business advisors who are being transferred from the National Research Council to the new Canada Innovation Corporation.
To build innovation and commercialization capacity in regions, studies were done on every region's and local municipality's capacity strengths and weakness, and a local agency was created for regional innovation development, Sirois said.
For example, he said, nobody would have thought that peat moss would become a strategic sector for Quebec. But the Bas-Saint-Laurent region has a peat and substrates cluster that has been developed since 2007. Not only was the natural resource of peat moss extracted, R&D led to the extraction of chemical components that could be used in several applications.
With the support of the provincial government to create an innovation centre in the region, "They grew a specialty in industrial equipment for this type of production and exportation, and they now commercialize the industrial equipment for their own competitors worldwide. They created a real ecosystem," Sirois said.
To build international collaborations, Quebec has 12 Investissement Québec offices worldwide and the provincial government has nearly 40 delegations at the global level – more than any other province.
Measuring performance built in to innovation strategy
Key elements to drive innovation are data and intelligence, Sirois said. Quebec's innovation strategy included creating a "Barometer," a dashboard of information about regions' research, innovation and commercialization – including their strengths, weaknesses and performance.
The innovation strategy includes five big pillars and 12 main drivers, he said. For each pillar and driver there are key performance indicator (KPIs) defined, and a "live dashboard" to measure these KPIs and compare the performance with the rest of Canada and internationally.
Quebec's investment in R&D amounts to about 2.2 per cent of provincial GDP, compared with an average of about 1.8 to per cent 1.9 per cent GDP in the rest of Canada, Quirion noted.
The Quebec innovation strategy's KPIs show the needle is moving in a positive direction in some areas, he said. For example, 80 per cent of the intellectual property from Quebec innovations were once licensed to foreign entities. This has shifted to 78 per cent of that IP being licensed to local Quebec or Canadian companies.
The strategy's goal is to create dominant companies in Quebec and headquartered in the province and having international reach, rather than sell companies and IP to foreign entities, Pinsonnault said.
Quebec has a lot of small and medium-sized companies compared with Ontario, so the strategy includes more advice and support for these SMEs, she added.
Companies need to increase the use of automation and robotics, Pinsonnault said. "We need a culture of innovation from the entrepreneurs to make sure they will go into automation and robotics, because 70 per cent of their productivity level could be improved going that route – it's really a matter of survival."
The panelists pointed to the role of Axelys, a non-profit organization created in 2021, with a mission to contribute to the economic and social prosperity of Quebec by accelerating the development and transfer of high-potential innovations from public research.
Axelys offers consulting and support services in development, intellectual property management and innovation transfer to all public research institutions in all regions in Quebec. The organization also contributes to the creation of scientific companies spun off from public research.
Quebec has a culture of collaboration, Quirion said. "It's relatively easier to collaborate between academia and industry. It's a bit easier here than, for example, compared with the Boston area, the [San Francisco] Bay area or in Toronto."
However, he said that one of the biggest challenges in implementing Quebec's innovation strategy is having enough well-trained talent in various fields to cover the research-innovation-commercialization cycle, especially with the intense global competition to retain and attract talent.
Panel moderator Paul Dufour noted that Quebec's innovation strategy is being supported by leadership at the top, with the funding and support going to experienced talent who understand the notion of innovation cycles and integrated policy coordination. "It is quite an imaginative approach, a creative approach, to the ecosystem for innovation."
This webinar is available here on Research Money's YouTube channel.
R$