The Short Report - November 8, 2023
Guest Contributor
November 8, 2023
GOVERNMENT FUNDING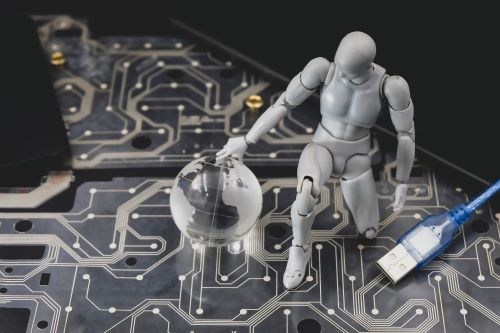 The National Cybersecurity Consortium (NCC) announced the recipients of its first call for proposals under the Cyber Security Innovation Network (CSIN) program. With total project values over $39.2 million, the NCC committed $11.2 million to 20 projects that will help foster a strong national cybersecurity ecosystem in Canada and position the country as a global leader in cybersecurity. The projects represent a diverse range of fields and questions, ranging from building a cyber-resilient secure 5G network using AI to offering a hybrid master's program in cybersecurity analytics. Involving the NCC's five areas of focus – critical infrastructure protection, human-centric cybersecurity, network security, privacy and privacy-enhancing technologies, and software security – the funded projects will delve into three topics: commercialization activities, research and development, training and reskilling programs. The Government of Canada announced in February 2022 that the NCC would lead the government's new CSIN program. The NCC will distribute up to $80 million over four years toward a potential total project value in excess of $160 million, including significant cash and in-kind contributions from supporting organizations. NCC
Natural Resources Canada announced that the Critical Minerals Infrastructure Fund will begin accepting applications when it opens its first call for proposals in late fall 2023. With up to $1.5 billion available over seven years, the fund will support clean energy and transportation projects that will enable critical mineral development. The maximum funding available per project under the first call for proposals (CFP) will be $50 million for most applicants. Provincial and territorial governments may apply for up to $100 million for public projects. Details about the first CFP will be available on the Canada.ca website, providing information about how interested applicants can apply. A backgrounder on the fund, which will include two streams, is available here. NRCan
The Social Sciences and Humanities Research Council of Canada (SSHRC) is granting $9 million over the next six years through the Pan-Canadian Knowledge Access Initiative (PCKAI) to support Coalition Publica, a bilingual, national, open access platform. The platform will enhance international dissemination of Canadian social sciences and humanities research, and will increase its readership. The investment will help Coalition Publica expand the research open access community, both in Canada and globally. Coalition Publica is a partnership between Érudit and the Public Knowledge Project. Its mission is to advance research dissemination and digital scholarly publishing in Canada. The PCKAI funding will enable Coalition Publica to expand a non-commercial, open-source platform for digital scholarly publishing, dissemination and research by combining the Open Journal Systems and erudit.org platforms. SSHRC
Canada's Ocean Supercluster announced a call for proposals for its Ocean Climate Solutions Program. Applications are welcome for these themes: ocean-based carbon capture and sequestration and reducing ocean acidification; ocean bioresources development; global ocean observation capabilities through robots and sensing platforms; and innovative finance, insurance, marketplaces, or computation modelling products and services that enable the growth of ocean-climate solution technologies. Additional commercial concepts include: human adaptation; coastal resiliency; and marine decarbonization. Canada's Ocean Supercluster
Natural Resources Canada launched a smart grid call for proposals. Funded through Canada's Energy Innovation Program, projects selected through this call will provide support to the key technology, market and regulatory innovations that address barriers to scale pilot projects into grid-wide deployments. The intended results of this call include significant improvements to enhancing grid reliability, resiliency and flexibility; energy affordability; enabling greenhouse gas emission reductions; and creating market conditions that are more favourable to scaling successful innovations. NRCan
The Government of Canada released the country's first national dementia strategy to address the significant and growing impact of dementia on people in Canada. With funding from the Canadian Institutes of Health Research (CIHR) and other organizations, researchers across Canada are providing evidence to support the three national objectives of the strategy: to prevent dementia, advance new therapies and find a cure, and improve the quality of life of people living with dementia and their caregivers. With leadership from the CIHR Institute of Aging, the Dementia Research and Innovation Funders Alliance will bring together representatives of the brain health and dementia research funding community in Canada to align future research investments. Along with CIHR, the Alliance's founding members include: Alzheimer Society of Canada, Brain Canada, Centre for Aging + Brain Health Innovation, Healthcare Excellence Canada, and the Public Health Agency of Canada. CIHR
PrairiesCan announced a $3-million investment in Mount Royal University in Calgary, to expand the university's pilot and aviation flight training program. The program aims to double enrolment to 80 students per year in the two-year Aviation Diploma program and launch a new Bachelor of Aviation Management degree program in 2024. The federal investment will help equip a new hangar and learning facility at the university's Springbank campus, including new virtual reality technology and flight simulators needed to train the next generation of pilots and aircrew. Mount Royal University
TECH NEWS, RESEARCH & COLLABORATIONS
Brampton, Ontario-based space company MDA acquired SatixFy Space Systems UK Ltd., the digital payload division of SatixFy Communications Ltd. for US$40 million. The newly acquired division will be integrated into MDA UK, the company's existing U.K. subsidiary. The acquisition accelerates MDA's market expansion in the U.K. and adds strategic in-country capability to produce satellite payloads. In addition, the SatixFy Space Systems team will collaborate closely with MDA's Satellite Systems business in Montreal to advance its new digital satellite product offering, adding complementary digital payload expertise and capacity. MDA
Michael and Richard Hyatt acquired for an undisclosed price a majority stake in Mississauga-based DataStealth, an enterprise cybersecurity firm that helps banks and hospitals protect their data. Both the brothers are successful Canadian tech entrepreneurs-turned-investors who previously built, scaled, sold and exited Toronto-based Dyadem, a risk assessment software maker, and BlueCat, a server technology specialist, in deals totalling more than $1 billion. Hyatt has become executive chairman, and plans to focus his attention on DataStealth's sales and go-to-market efforts, while Richard, who has also joined the board, is working with the startup's engineering team. BetaKit
The new Earth and Planetary Institute (EPIC) is Canada's first independent institution dedicated to Earth observation and planetary science. The institute aims to help steward a sustainable future on Earth, while spearheading Canada's scientific advancements as humans return to the Moon and venture on to Mars. The institute's focus areas are: research, consulting, training and engagement. The institute's co- founders are CEO and director Dr. Tanya Harrison, PhD, and chief scientist Dr. Gordon "Oz" Osinski, PhD. Harrison is a planetary scientist who was until March 2023 a manager of science programs at Planet Labs, an Earth-imaging company based in San Franciso. Harrison is also former director of research at Arizona State University's Space Technology and Science initiative, and was on the science team of the Mars Opportunity and Curiosity rovers. Osinski is a professor of planetary geology/earth and planetary materials at Western University, principal investigator of the Canadian Lunar Rover Mission, a co-investigator on the PanCam instrument on the European ExoMars mission to Mars, and part of the geology team for the Artemis III mission. EPIC
Calgary-based Computer Modelling Group Ltd. (CMG) announced a partnership with global tech firm ABB, headquartered in Zurich, Switzerland, to integrate CMG's subsurface simulation technology into ABB's digital twin platform for commercial carbon capture and storage operations. The partnership aims to develop a new product in which ABB will use its AbilityTM OPTIMAX® energy management system to integrate above-ground digital twin technology with CMG's subsurface modelling, providing a full "source to storage" solution to support the successful operation of CCS projects. Without subsurface modelling, industry can't calculate the cost or manage the risks involved with CCs, which is crucial to scale the CCS market to the extent required to support decarbonization of industry and emissions reductions in line with the Paris Accord. CMG
The University of Calgary, in collaboration with the Calgary Airport Authority and Cybera, an Alberta-based not-for-profit focused on overseeing the development and operaions of Alberta's cyberinfrastructure, has extended eduroam Wi-Fi services to the Calgary International Airport and the Springbank Airport west of the city. UCalgary said it is the first Canadian university to introduce eduroam—an encrypted Wi-Fi service—to an international airport. Eduroam provides secure, encrypted and authenticated Wi-FI services to connect students, researchers, faculty and staff to their peers, colleagues and partners at post-secondary institutions all over the world. Users can access it regardless of location by using their institution's username and password. Eduroam is also used in a growing number of public buildings around the world. UCalgary
Richmond, B.C.-based Helijet International Inc. announced plans to become the first Canadian air carrier to provide passenger and cargo services using electric vertical takeoff and landing (eVTOL) aircraft after placing firm orders for ALIA eVTOL aircraft from BETA Technologies. Built by Vermont-based electric aerospace company BETA Technologies, the five-passenger plus pilot-configured ALIA eVTOL aircraft is currently in advanced flight standards development towards commercial regulatory certification in 2026, and will be available for private and commercial service shortly thereafter. Helijet will integrate the BETA-designed aircraft into its existing network of helicopter services, for travelers in southwestern B.C. and the Pacific Northwest, as well as Helijet's provision of emergency response, air ambulance and organ transfer services in the Lower Mainland. Helijet International
The Association of University Technology Managers' (AUTM) 2022 Canadian Licensing Activity Survey has ranked the University of Calgary as the top startup creator out of 32 Canadian academic and non-profit research institutions for the third year in a row. The 2022 survey invited more than 60 Canadian institutions, including universities and colleges, hospitals and research institutions, national laboratories, and third-party technology investment firms to participate. Through Innovate Calgary, UCalgary's technology transfer office, 16 startups from across five faculties were created in the 2021-2022 fiscal year. The 2022 AUTM survey highlights the value of startups developed at Canadian universities contributing to their local and regional economies. Ninety per cent of the 875 startups reported in the 2022 data are in the province where their intellectual property was developed, UCalgary
Representatives and companies from 28 countries, including the U.S., China, the European Union and Canada, signed a "world-first" agreement on tackling the risks of so-called "frontier" AI models – the large language models developed by companies such as Open AI. The "Bletchley Declaration" was signed at the U.K.'s Safety Summit at Blechley Park, once home of Second World War codebreakers. The countries also agreed to support Turing Award-winning Yoshua Bengio, professor at the Université de Montréal and founder of the Mila-Quebec AI Institute, to lead the first-ever frontier AI "State of the Science report." The report will provide a scientific assessment of existing research on the risks and capabilities of frontier AI and set out the priority areas for further research to inform future work on AI safety. Canada is one of 11 jurisdictions that will collaborate to test new AI models from leading firms in the field, including Amazon Web Services, Anthropic, Google, Google DeepMind, Inflection AI, Meta, Microsoft, Mistral AI and Open AI. The U.K. announced it would establish an AI Safety Institute to work with the U.S. AI Safety Institute. Bengio also supports creating an AI Safety Institute in Canada, which Industry Minister François-Phillipe Champagne said Canada will consider.
Tesla and X boss Elon Musk said on the sidelines of the event that AI is "one of the biggest threats to humanity." Musk, who co-founded the ChatGPT developer OpenAI and has launched a new venture called xAI, said there should be a "referee" for tech companies but that regulations should be implemented with caution so they don't inhibit the positive side of AI.
Meanwhile, Jim Balsillie, former Blackberry Ltd. co-CEO, told the House of Commons industry committee, which is studying the federal government's Bill C-27 - the proposed Artificial Intelligence and Data Act (AIDA) - that the proposed law should be scrapped completely. Critics have argued it's not clear which AI systems would be covered by AIDA, that the commissioner responsible for enforcing the legislation would not be independent, and that AIDA doesn't include many of the potential harms of AI it's supposed to cover. They've also called for more public consultation about the law. Govt. of the U.K., Politico, Globe and Mail
The Biden-Harris Administration announced seven regional hydrogen hubs selected to receive US$7 billion in Bipartisan Infrastructure law funding to accelerate the domestic market for low-cost, clean hydrogen. The seven selected hubs will catalyze more than US$40 billion in private investment and create tens of thousands of good-paying jobs – bringing the total public and private investment in hydrogen hubs to nearly $50 billion, the White House said. Collectively, the hubs aim to produce more than three million metric tons of clean hydrogen per year, thereby achieving nearly one-third of the 2030 U.S. clean hydrogen production goal. Together, the seven hubs will eliminate 25 million tonnes of carbon dioxide emissions from end uses each year – an amount roughly equivalent to combined annual emissions of over 5.5 million gasoline-powered cars. The White House
VC & PRIVATE INVESTMENT
The Fonds de solidarité FTQ invested $68 million to support the growth of Laval-based SMT Hautes Technologies (SMT Intelligence), becoming a minority shareholder in the company. SMT provides electronic circuit manufacturing where innovation in robotics and the integration of artificial intelligence enable it to carry out global projects and compete with Asian markets. Specializing in the assembly of highly complex electronic and electromechanical circuits, SMT operates in the healthcare, defence, automotive, aerospace, telecommunications, mining and entertainment (casinos and giant LED screens) sectors. This is the Fonds network's fourth investment in SMT since 2018. SMT Intelligence
Hamilton-based Fibracast closed a $44.6-million issue of Class A preferred shares. The company develops and manufacturers innovative membrane technologies for advanced water and wastewater treatment in commercial, municipal and industrial applications. The investor group was led by Montreal-based Cycle Capital and included Export Development Canada. Fibracast said it will revamp its board "to reflect this institutional participation and to increase the number of independent directors." Fibracast
Toronto-based Brookfield Asset Management raised US$26 billion in the third quarter, driven by private credit partnership with Oaktree Capital Group LLC, which raised US$11 billion in the quarter. The new money brought Brookfield's fundraising total to US$61 million for the year. Brookfield also announced that it closed a US$6-billion infrastructure debt fund, and has already invested half of that capital. Globe and Mail
Paris-based private equity company Ardian announced the opening of its first office in Canada, in Montreal. Frédérick Castonguay will lead Ardian's team in Montreal. Mark Benedetti and Vladimir Colas, members of the executive committee and co-heads of Ardian in the U.S., will oversee the region. Having a team on the ground in Canada will enhance opportunities for socially responsible and sustainable investments including renewable energy, the company said. The Montreal office is Ardian's third base in North America. The firm has offices in New York and San Francisco. Ardian
Cenovus Energy, as part of its commitment to environmental, social and governance leadership, contributed $2 million to the University of Calgary. The funding will be used to: improve Indigenous access to university; prepare women in science, technology, engineering and mathematics (STEM) for leadership roles; and invest in research initiatives that identify barriers and provide opportunities. The Calgary-based energy company's contribution will strengthen five existing UCalgary initiatives through Writing Symbols Lodge, the Schulich School of Engineering, the Taylor Institute for Teaching and Learning, Innovate Calgary, and the Haskayne School of Business. Cenovus Energy's funding will help support a multi-year study, Youth Shaping Futures, that will be the first of its kind in Canada to follow young people and explore their leadership development. The funding will also be used to establish the Cenovus Equity, Diversity and Inclusion Accelerator within UCeed, UCalgary's philanthropically driven university-based investment fund. UCalgary
The Clean Resource Innovation Network (CRIN) announced $16.1 million in funding, provided through the federal Strategic Innovation Fund, for 19 high-impact projects. The projects were selected to receive support through an optimization of funding dedicated to the high quality applicant pool from within CRIN's Oil and Gas Technology Competitions, which aim to address pressing environmental and economic challenges. The funding per project ranges from $3 million, for Calgary-based Acceleware's electromagnetic heating technology (using radio waves to heat and extract heavy oil and oil sands bitumen), to $100,000. CRIN
REPORTS & POLICIES
The Office of the Auditor General of Canada (OAG) announced it will conduct an audit on how Sustainable Development Technology Canada is financing sustainable development technologies within the portfolio of Innovation, Science and Economic Development Canada (ISED). The decision comes in response to recent discussions with ISED and information received by the OAG. A five-month, third-party investigation by accounting firm Raymond Chabot Grant Thornton, commissioned by ISED, found evidence of inappropriate funding, breaches of conflict-of-interest rules by management and board members, and deficient human resources practices in SDTC. The OAG's audit report will be tabled in the House of Commons in 2024. Information about the context and objective of the audit will be communicated on the Planned Reports page at a later date. The audit report will be available on the OAG website after tabling. OAG
See also: Federal suspension of SDTC funding worries investors and industry, but not whistleblower
Federal government temporarily suspends funding for all new SDTC projects
ANALYSIS: Government needs to fix problems at Canada's main cleantech funding organization
Allegations of mismanagement beset Canada's main cleantech funding organization
Canada's cleantech sector contributed $73 billion to Canada's GDP in 2021, despite challenges that include inadequate levels of private R&D spending, geopolitics and turbulent energy markets, according to a report by Export Development Canada (EDC). Twelve Canadian cleantech companies made it to the Top 100 global innovators of 2023, said the report. However, there are consistent trade deficits in environment and clean technologies driven by Canada's reliance on cleantech goods imports. Also, there are challenges in terms of commercialization of research and in levels of high value funding and seed funding. The vital and timely mobilization of private capital for clean technologies will be imperative, as will closing the gap in private sector R&D activity, said the report. To boost Canadian competitiveness, the "startup to scale-up support gap" must be addressed, it said. EDC
Gene-editing technologies hold promising applications for pest control, but pose critical risk-management challenges, according to "Framing Challenges and Opportunities for Canada," a new expert panel report from the Council of Canadian Academies (CCA). In Canada, low research and development activity in genetic pest-control technologies could lead to a lack of preparedness for their impacts and their governance, said the report. "Assessing the utility, safety, and suitability of genetic pest control requires meaningful investments in research and development, as well as ongoing public engagement," said Dr. Robert Slater, PhD chair of the 14-member Expert Panel on Regulating Gene-Edited Organisms for Pest Control, and adjunct professor and director of the Regulatory Governance Initiative in the School of Public Policy and Administration at Carleton University. Building capacity for the responsible research and deployment of genetic pest-control technologies in Canada requires updated biosafety protocols and a more holistic approach to risk assessment – one that considers biosafety and efficacy alongside sociocultural and economic risks and involves stakeholders across impacted communities, according to the CCA report. Canada will also need to determine how its regulatory approach with align with international jurisdictions, particularly given the R&D leadership in this area by the U.S., said the report. Health Canada's Pest Management Regulatory Agency asked the CCA to evaluate the scientific, bioethical, and regulatory challenges regarding the use of gene-edited organisms and technologies for pest control. CCA
Despite a population of 40 million, Canada has 100,000 fewer entrepreneurs than it did 20 years ago, according to a study by the Business Development Bank of Canada (BDC) done in collaboration with the Université de Montréal Innovation Centre and Millénium Québecor. By 2022, only 1.3 persons out of 1,000 had started a business, compared with three out of every 1,000 in the year 2000. The report identifies several factors contributing to this decline, including low unemployment, high wages, an aging population and a more complex business environment. The report also found that one-third of new businesses close their doors within five years. BDC
Canada will not be able to deliver on its climate commitments without significant changes to its sustainable finance legislation, according to a report by independent Senator Rosa Galvez and Concordia University's John Molson School of Business's Sustainability Ecosystem. The report is an update to a March 2022 white paper by the authors. Presenting recent research on mounting costs of climate inaction, the update report highlights that the Canadian financial system is ill-equipped to deal with climate change. The report also shows that all climate-related risks affecting the financial sector have increased in the last 18 months – namely mounting physical risks, transition risks and reputational risks for financial players stemming from greenwashing. At least three climate-related greenwashing complaints have been filed with the Competition Bureau in Canada including against oil sands producers' group Pathways Alliance and RBC (the world's No. 1 financier of fossil fuels in 2022), the report noted. Comparing Canada to its trading partners, the report highlights that Canada has adopted a "wait and see approach," endangering our competitiveness in attracting capital to transition to a low-carbon economy. The report includes eight recommendations, including:
All entities, including financial institutions, must be aligned with climate commitments.
Require responsible target-setting and planning, including compliance with a global carbon budget consistent with the Paris Agreement 1.5°C temperature goal and mandatory consideration of all life cycle emissions.
Capital requirements must account for systemic climate risks generated by the activities of financial institutions.
Recognize climate change as a superseding interest relevant to all directors' duties.
Develop a comprehensive action plan to align all financial products with climate commitments.
The report was released on the eve of the Sustainable Finance Forum held Nov. 1-2 in Ottawa and a few weeks ahead of the study of Bill S-243, the Climate-Aligned Finance Act, which Galvez has proposed. Office of Senator Rosa Galvez
Significant changes are required to federal legislation proposing refundable investment tax credits (ITCs) designed to increase carbon capture and storage investment in industrial facilities, according to a brief from Charles DeLand, Calgary-based associate director, research at the C. D. Howe Institute. Under the current proposal, these credits are set to halve and end too soon, require unusual burdensome reporting, and fail to alleviate worries of erosion by other funding sources. "Taken together, these gravely limit their real-world usefulness," DeLand said. Ottawa proposes projects that capture carbon directly from ambient air receive 60 per cent of project costs in ITCs from 2022 to 2030, and other projects (like those planned in oil sands operations) receive 50 per cent. Other transport and storage expenses receive 37.5 per cent. After 2030 these rates drop by half and end completely by 2041. To give the ITCs a chance to work, the federal government ought to extend the credit's maximum value by at least five years, drop the unnecessary labour requirements feature, and ensure clarity of value-destroying claw-back mechanisms, DeLand said. C.D. Howe Institute
Widespread adoption of wood, specifically mass timber, as a substitute or complement to concrete and steel could cut embodied emissions in buildings by as much as 25 per cent, according to a report by the RBC Climate Action Institute. Mass timber products are solid, structural load-building components such as columns, beams and panels. The building sector is the third most carbon intensive industry in Canada, accounting for 13 per cent of all emissions in 2022, or 92 million tonnes (Mt) of CO2equvalent. Canada aims to cut that amount to 53 Mt by 2030. Mass timber deployment in new apartments, condos, and office towers could cut emissions by at least 9 Mt, or nearly 10 per cent of the sector's emissions, by 2030, said the report. There are more than 660 completed mass timber projects (12 storeys maximum permitted) in Canada, 87 per cent of them in B.C., Ontario and Quebec. The report recommends standardizing insurance underwriting to lower the costs of insurance for mass timber buildings, and for the federal and provincial governments to continue funding capital expenditure grants for the mass timber sector. The global mass timber market reached $1.6 billion in 2022 and is forecast to rise to $1.9 billion this year. RBC Climate Action Institute
As Canada recovered from the COVID-19 pandemic, the federal government provided over 33,000 businesses with innovation and growth support valued at $4.5 billion through 134 federal programs, according to a report by Statistics Canada in partnership with the Treasury Board Secretariat. Across Canada, support went mainly went to small and medium-sized enterprises (those with fewer than 500 employees), which accounted for 96 per cent of all recipients in 2021, according to the Business Innovation and Growth (BIGS) database. These enterprises received 77 per cent of the total support value. BIGS-supported corporations saw a year-over-year increase in revenue, up 18 per cent in 2021 – three times higher than in 2020 (+ six per cent). Export revenue increased by 15 per cent during the same period, after declining by four per cent from 2019 to 2020. In 2021, nine per cent of BIGS recipients reported that they now had employees after not employing anyone the year before, in 2020. The payroll of BIGS recipient corporations grew by 16 per cent year over year in 2021, compared with a five-per-cent increase from 2019 to 2020. The total payroll of sole proprietorships supported by BIGS programs also increased in 2021 (+19 per cent) relative to 2020 (-five per cent). StatsCan
THE GRAPEVINE – News about people, institutions and communities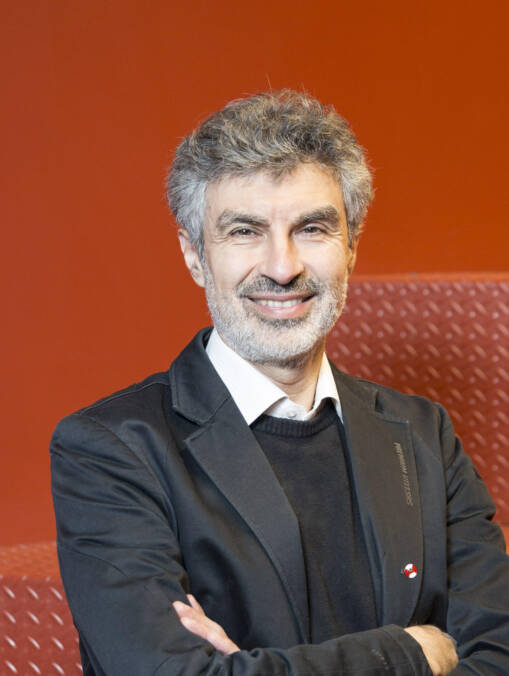 Twenty-two of Canada's world-leading scientists and engineers and six of their industry partners received this year's Natural Sciences and Engineering Research Council of Canada NSERC Prizes. Yoshua Bengio (photo at right), a professor at Université de Montréal and founder and scientific director of Mila – Quebec AI Institute, won the Gerard Herzberg Canada Gold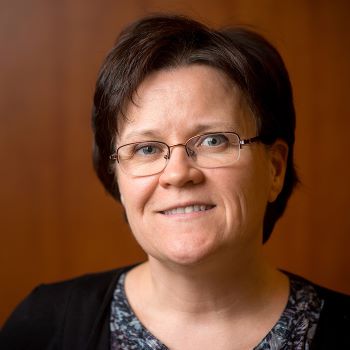 Medal for Science and Engineering. Cathleen Crudden (photo at left), advanced materials scientist in the department of chemistry at Queen's University, received the NSERC John C. Polanyi Award. The Brockhouse Canada Prize for Interdisciplinary Research in Science and Engineering went to the C20/20 Innovation Hub, a team of interdisciplinary researchers from McMaster University, University of Toronto and University of Waterloo. Peter Vanrolleghem, professor of civil engineering and water engineering at Université Laval, won the NSERC Donna Strickland Prize for Societal Impact of Natural Sciences and Engineering.
Synergy Awards for Innovation went to:
Arthur B. McDonald Fellowships were awarded to:
Dr. Aaron Phillips, PhD, associate professor at the University of Calgary, received the 2023 $1-million Hopewell M.I.N.D. Prize to advance his work in spinal cord injury. The research project was selected by an international panel of experts, including representatives from Harvard Medical School, the Weizmann Institute of Science and the Howard Hughes Medical Institute. The judges evaluated the top three finalists on the potential impact of their proposed research projects. The successful project will test a way to reduce damage and support neuro-recovery after spinal cord injury. UCalgary
Dr. Jeff Dahn, PhD, professor emeritus of chemistry and physics at Dalhousie University in Halifax, was named the 2023 recipient of the Olin Palladium Award for his pioneering work in the development of lithium-ion battery technology. The award, from the Electrochemical Society, is given every two years and recognizes distinguished contributions to the field of electrochemical or corrosion science. Dahn, who is Principal Investigator – NSERC/Tesla Canada/Dalhousie Alliance Grant, is an author or co-author of 78 inventions with patents issued or filed. His cutting-edge battery tech is used to power cell phones, electric vehicles, and cordless tools worldwide. In 2017, Dahn was awarded the Natural Sciences and Engineering Research Council's Herzberg Canada Gold Medal. Dalhousie University
Canadian financial services entrepreneur and philanthropist Stephen J. R. Smith donated $100 million to Queen's University, which will rename its Faculty of Engineering and Applied Sciences to recognize the gift. The faculty will be known as the Stephen J.R. Smith Faculty of Engineering and Applied Science at Queen's University or more commonly as "Smith Engineering." The donation is the largest ever made to an engineering faculty in Canada, and the largest donation ever made to Queen's. In 2015, Smith donated $50 million to Queen's to fund what has now become the Smith School of Business. Smith holds a Bachelor of Science in electrical engineering from Queen's, graduating in 1972. CTV News
Richmond-headquartered General Fusion announced the appointment of Mark Little, former Suncor CEO, to its board of directors. Little has more than 35 years of experience leading large, complex organizations as they advance multi-billion-dollar energy projects from conceptual design, development, and project implementation through to operations and maintenance. General Fusion is building its zero-carbon emissions Magnetized Target Fusion demonstration machine. General Fusion
Mitchell Scott was appointed CEO of Vancouver-based CULT Food Science Corp., which is developing and commercializing cellular agriculture technologies and products. Scott's appointment follows the resignation of previous CEO Lejjy Gafour. Scott, a seasoned entrepreneur and a fervent advocate for sustainable food solutions, co-founded The Very Good Butchers, a pioneer in the plant-based food space that morphed from a humble farmer's market stall to become the top-performing IPO globally in 2020. Scott brings to CULT Food Science his eight years of experience in the plant-based and cultivated food sectors. CULT Food Science
A jury has found FTX founder and former cryptocurrency billionaire Sam Bankman-Fried, 31, guilty on all seven counts of fraud, conspiracy and money laundering, charges that each carry a maximum sentence of 20 years in prison. He was also convicted of conspiracy to commit commodities fraud and conspiracy to commit securities fraud, which each carry a five-year maximum sentence. The MIT graduate steadfastly maintained his innocence since his arrest late last year after the startling implosion of FTX, the crypto exchange he co-founded, amid an $8-billion shortfall in funds and allegations he had used customer money to prop up his struggling hedge fund, Alameda Research. CBS News
Seneca Polytechnic in Toronto opened its Centre for Innovation in Life Sciences, a dedicated hub for industry-focused applied research in biotechnology, cosmetic science formulations and life sciences diagnostics. The 3,000-sq-ft lab includes a BSL-2 containment room, a specialized rom for storing controlled substances, and a GMP-certifiable clean room. The facility received funding from a variety of sources, including $2 million from the Natural Sciences and Engineering Research Council of Canada, $1 million from the Canada Foundation for Innovation and College Industry Innovation fund, $1 million from the Ontario Research Fund, and $5.4 million from industry research partners and institutional investments. Seneca Polytechnic
Loyalist College in Belleville, Ontario, announced it is the first college in Canada to receive a Controlled Drugs and Substances License from Health Canada for psilocybin research. In Canada, mental health concerns are a significant public health issue, with one in five Canadians experiencing mental illness annually. The Government of Canada is making substantial investments to explore the potential benefits of psilocybin, the active compound found in "magic mushrooms," in therapeutic contexts. In 2017, Loyalist became the first college in Canada to have a laboratory approved to conduct research activities with cannabis. Loyalist College
University of Alberta researchers have identified an amino acid, taurine, that may play a key role in predicting poor clinical outcomes and the treatment of long COVID. The research was led by principal investigator Dr. Gavin Oudit, professor of medicine in the U of A's Faculty of Medicine & Dentistry. In research published in Cell Reports Medicine, the team says it developed a predictive test to determine which patients with COVID-19 will go on to develop longer-term symptoms and proposes a clinical trial of an already-approved supplement as a potential treatment. The team followed 117 Alberta patients who were admitted to hospital with acute COVID-19, taking blood samples upon admission and at six months, and examining their clinical records for 18 months. Fifty-five of the patients went on to develop severe post-COVID condition, or long COVID, with three or more longer-term symptoms. Researchers analyzed the patients' blood for changes in proteins and metabolites, as well as signs of inflammation. They then reviewed results using machine learning and developed a predictive model composed of 20 molecules. They found their model predicted adverse clinical outcomes following discharge from acute infection with 83 per cent accuracy. The most striking difference the researchers found was that patients with lower plasma levels of taurine had a lot more symptoms, more of them were hospitalized and there was an increased risk for mortality. Taurine is a semi-essential amino acid found in meat and fish and also produced by the human liver. It helps regulate several physiological functions including the immune system. The research team is now moving to initiate a Phase 3 clinical trial of taurine supplementation in patients with COVID-19 to test whether this can minimize manifestations of long COVID down the road. U of A
R$