Canada's research and innovation system needs a "deeper" discussion
Guest Contributor
November 15, 2023
David Naylor, president emeritus of the University of Toronto, and Stephen J. Toope, president of the Canadian Institute for Advanced Research, detailed their perspective on "Untangling the great policy mess of Canada's innovation problem," in a four-page commentary on October 27, 2023, in The Globe and Mail.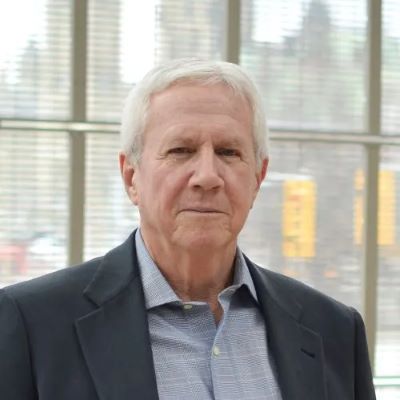 David B. Watters (photo at left), former assistant deputy minister for economic development and corporate finance at Finance Canada, and founder and strategic advisor at Ottawa-based Global Advantage Consulting Group, offers this analysis and critique of the Naylor-Toope article. The aim is to stimulate and facilitate a deeper discussion of Canada's research and innovation ecosystem and how as a country, and concerned stakeholders, we might organization to improve our collective performance.
By David B. Watters
While some readers might grade the recent Naylor-Toope article, "Untangling the great policy mess of Canada's Innovation Problem," and its level of ambition as an "A," unfortunately the strength of its arguments sink it to a "D" for deficient and, in fact the level is so low they might rate as a "U" for unfathomable.
By my count, Naylor and Toope identify 33 problems facing Canada and its research and innovation ecosystem. To solve these 33 problems, they offer a brief outline of four solutions.
But what are the causal links, if any, between these 33 problems and the solutions offered?
Let's begin this examination with the 33 problems identified in their article. For ease of reference, I've grouped them into five broad issues as outlined below. Each problem is then identified by a direct quote from their article. (See the Annex at bottom for the complete list of the problems Naylor and Toope identify, in sequence.)
Problem Cluster #1 – Poor public funding, primarily by the federal government, of university research activity and researchers, particularly "independent research." Note the authors make a fundamental omission to their main argument by not defining the scope of "independent research," but presumably it lies somewhere between basic research, investigator- driven research and curiosity driven research.
Specific problems linked to this issue from their article are:
Problem #1: "These two issues – dodginess around Canada's shortfalls in funding independent research, and concern about our flagging productivity and national wealth – are closely related. Unfortunately, the nature of that relationship has typically been misconstrued by successive Canadian governments."
Problem #4: "little growth in operating or personnel funding for independent research."
Problem #6: "fail to cover the facilities, personnel and administrative costs of research operations."
Problem #7: "Those provincial funds were never intended to subsidize federal research grants at the expense of undergraduate education or patient care – but that is exactly what they have done for decades."
Problem #16: "In larger and more costly Canadian cities, many of our best and brightest young minds are struggling to cover life's necessities, and some are simply giving up."
Problem #17 and #18: "go one step up the ladder to early career researchers working in the natural sciences and engineering disciplines. We hire top people, often attracting them to or back to Canada, and then we kneecap them through lack of basic funding to get a research program going or sustain one already under way."
Problem #19: "So far, absolutely no action has been taken in response to the Bouchard report."(The report by the federal government's Advisory Panel on the Federal Research Support System).
Problem Cluster #2 – Misguided federal investment in both directed research (research to achieve priority public objectives) as well as applied research activity, and poorly managed innovation investments, all of which could be better reallocated to "independent research."
Specific problems linked to this issue from the Naylor-Toope article are:
Problem #20: "The Bouchard panel also warned that Canada's global contribution to research was dissipating even as unhelpful growth was occurring in expensive one-off programs focused on supposedly economically relevant activities."
Problem #21: "What is harder to understand is why federal government departments have not collaborated more fully with the granting councils to assess the strength of the research elements of such programming."
Problem #22: "We don't doubt that most of these expenditures have been justified on the grounds of economic relevance, but we've seen little evidence of meaningful oversight to assess the overall design, conduct and cost-effectiveness of these programs."
Problem #23: "One wonders how many of the costly decisions taken by our federal and provincial governments in support of supposedly economically relevant R&D would themselves survive a rigorous peer-review process."
Problem #24: "Put simply, there is little to be gained and much to be lost by short-changing independent research and reinvesting primarily in narrow-cast applied research programs to spark innovation in targeted sectors."
Problem #25: "the council (National Research Council) has nothing like the industrial relevance and impact of Germany's Fraunhofer Institutes."
Problem #26: "There is also a fundamental contradiction in attempted mass enlistment of independent researchers to do priority-driven applied research. It upends the idea that basic research is often better construed as 'yet to be applied' research"
Problem #27: "But what has also happened with depressing regularity is that the rest of the world takes economic advantage of Canadian ingenuity and Canadians are taken for a ride."
Problem Cluster #3 – Poor business investment in research, research talent, machinery and equipment, digital technology adoption, several of which could be supplied by the Universities if business demand would just increase.
Specific problems linked to this issue from their article are:
Problem #3: "limited demand (by the private sector) for research inputs and recruitment of employees with research-relevant skills"
Problem #8: "businesses must invest in new and more efficient equipment and in employee training, and create or adopt innovative processes that enhance the production and delivery of goods and services"
Problem #9: "fewer than 2 per cent of Canadian businesses incorporate R&D into their business strategies. No, that is not a typo: fewer than 2 per cent."
Problem #11: "Put another way, while more could assuredly be done to strengthen collaboration between Canadian businesses and academic researchers, the core issue is the extent to which Canadian businesses use R&D."
Problem #28: "We must add, ruefully, that Canadian businesses continue to lag internationally in adoption of all digital technologies including AI."
Problem Cluster #4 – Poor federal management of the research/innovation ecosystem.
Specific problems linked to this issue are:
Problem #10: "Canada's overall R&D investment rate across all sectors was 1.7 per cent of GDP in 2021 versus an OECD average of 2.7 per cent. Last year, Canada's overall expenditure on R&D fell again to 1.55 per cent, less than half the outlay of our neighbour to the south."
Problem #12: "Some other nations use research tax credits selectively to promote specific types of investments and sectors, and many countries offer much more direct funding that helps take out the risk from investments in R&D upfront, as opposed to inducing posthoc wrangling as occurs here."
Problem #13: "Our growth in GDP per capita has not kept pace with other advanced industrial economies. Even worse, our per capita GDP may actually be lower than reported because it seems our ineptitude now extends to counting the number of people living in Canada."
Problem #14: "Alas, now in the fall of 2023, there is still little clarity about exactly how the agency will address the country's lagging productivity and weak innovation indices."
Problem #15: "we hear senior federal officials privately grumbling that Canada's research community should spend less time advocating for more funds and more time trying to sort out what it can do to boost national productivity."
Problem #29 and #30: "Given Canada's still-limited capacity to move novel biologics through developmental phases, let alone manufacture and market them after regulatory approval, both sets of discoveries were either commercialized elsewhere or licensed early. All this comes back to shortcomings in our innovation ecosystem."
Problem #31: "or our small domestic market made smaller by interprovincial trade barriers."
Problem Cluster #5 – Poor and declining Canadian productivity that has been known and discussed for three decades, and in relation to emerging risks is going to be even more challenging to address.
Specific problems linked to this issue from their article are:
Problem #2: "These two issues – dodginess around Canada's shortfalls in funding independent research, and concern about our flagging productivity and national wealth – are closely related. Unfortunately, the nature of that relationship has typically been misconstrued by successive Canadian governments."
Problem #32: "Observers in multiple roles in the public and private sectors of Canadian life have seen trouble coming for at least three decades, and now it's here."
Problem #33: "What particularly worries us – and from all we hear and read, a substantial number of our fellow Canadians – is a sense that the social fabric is fraying as Canadians contemplate unaffordable housing, a decline in the accessibility of health care services, wobbly execution of major projects commissioned or managed by all levels of government, mounting evidence – in fires and floods – of a global climate crisis hitting home, and political polarization that seems to preclude rational debate and compromise on so many fronts where a broad consensus is needed to move the country forward."
Grading the Naylor-Toope article's main arguments:
So what do we do with all of this? My personal observations are as follows:
While Naylor/Toope criticize many, many decisions of governments and business, they hold the universities as harmless victims. As public institutions, the universities can and should do more to make their research dissemination and education activities more relevant to the needs of citizens that support them. (Grade D).
While their article goes to significant lengths to describe the university's need for more funding for research activities, it barely scratches the surface of the Canadian productivity conundrum – and therefore it cannot bring forward a causal link between "independent research" and improved business productivity. (Grade F)
The extensive criticism of federal innovation programming, while possibly justified in many cases, does not support an argument that reallocated funding from these areas to independent research will necessarily cause productivity to increase. (Grade D).
The significant criticisms of Canada's business sector as not investing enough in R&D activity, research talent, and the adoption of machinery, equipment and digital technology, display a superficial understanding of the complexity of how businesses assess risk when considering investing in new talent, machinery and equipment, or research activity. In my view as a modestly successful business owner over the past 20 years, the way in which a business owner takes an integrated look at cost, risk, return on investment, timing and market volatility is fundamentally different from the perspective of the academic. As a result, we all need to understand the complexities on the "demand side" of the equation much better, and let go of our "supply side" narcissism. Unfortunately the Naylor-Toope article does not address these issues or identify a framework for pursuing them. This could be a subject for an organized group of academics to explore in partnership with the business community. (Grade F).
Solutions proposed in the Naylor-Toope article
What solutions are proposed for the vast array of problems that Naylor and Toope identify? By my count I can identify four proposed solutions. They are:
Solution #1: We need a pan-Canadian strategy. "What we suspect does make sense is the implementation of a sustained, multisectoral, pan-Canadian strategy to enhance competition, productivity and domestic business innovation and R&D." (Grade A)
Solution #2: We need more funding for independent research. "We have made the case that, in responding to this profound challenge, the Canadian government should ensure that its support for independent research catches up to peer countries with higher per capita GDP growth and BERD."
"Put another way, we need to accelerate both independent research with its output of highly qualified personnel and pipeline of new ideas, discoveries and inventions, and the efficient and productive uptake of R&D and of those same personnel within diverse sectors of the Canadian economy." (Grade F)
Solution #3: We need to terminate some programs and agencies and reallocate funds for more independent research. "The Fundamental Science Review [2017 report] warned that Canadian governments of all stripes start more boutique programs and agencies than they shutter. In a time of financial stringency, there is a stronger imperative for more rigorous reviews so that scarce resources can be deployed more productively." (Grade D)
Solution #4: Establish a new independent advisory body. "The [Bouchard] panel accordingly called for creation of an independent advisory body "to provide the government with strategic policy advice on science, research and innovation, and evaluate and publicly report on the support for, and performance of these activities in Canada."
"We respectfully suggest that the type of oversight and advisory body recommended by the Bouchard panel be embodied in legislation. That would be a first, important step in finally beginning to address our systematic failure to connect research to innovation in Canadian businesses." (Grade D)
How Naylor-Toope's proposed solution will improve Canadian productivity is unclear
So, where has the Naylor-Toope article led us? They identified 33 major problems in five areas.
Poor and declining Canadian productivity
Poor government funding of university research, particularly independent research
Misguided federal investment in research and innovation programs that should be redirected to universities
Poor federal management of the overall innovation ecosystem
Poor business investment in research and innovation
Their solution to these five clusters of problems can be broadly encapsulated in one sentence:
Create a Bouchard-like Independent Advisory Council by legislation, to develop a new pan-Canadian Strategy on competition, productivity, business innovation and R&D, including more funding for "independent research," funded in part by reallocating financing currently provided to other federal programs such as business innovation, applied research, and directed or mission-driven research.
But how this will improve Canadian productivity is left to the readers to guess.
Despite this deficiency, the Naylor-Toope article is useful in providing at least one framework to reopen a debate about how to improve Canadian economic productivity in order to sustain our standard of living and support our array of social safety net programs. The authors deserve credit for initiating and structuring such a broad-based discussion, including questioning an appropriate role for Canada's universities.
However, the article is like a failed experiment; it is not convincing in demonstrating a causal connection between more Canadian and independent research activity, and increases in Canadian productivity.
In addition, the solution it offers – to create a new advisory council and develop a comprehensive strategy – is only directional and a backward hand-off to the Bouchard report. In short, it does not advance the yard sticks into fresh thinking about the future components, structure and activities of such a new council, and how it might operate to improve Canadian productivity.
Therefore, for this reader, the article can garner only an overall grade of D for disappointing.
Annex: The 33 Problems identified in the Naylor-Toope article are noted below in sequence.
Problem #1 and #2: "These two issues – dodginess around Canada's shortfalls in funding independent research, and concern about our flagging productivity and national wealth – are closely related. Unfortunately, the nature of that relationship has typically been misconstrued by successive Canadian governments."

Problem #3: "limited demand (by the private sector) for research inputs and recruitment of employees with research-relevant skills"
Problem #4: "little growth in operating or personnel funding for independent research."
Problem #5: "how do you take those ideas from the lab and how do you take them to the market?"
Problem #6: "fail to cover the facilities, personnel and administrative costs of research operations."
Problem #7: "Those provincial funds were never intended to subsidize federal research grants at the expense of undergraduate education or patient care – but that is exactly what they have done for decades."
Problem #8: "businesses must invest in new and more efficient equipment and in employee training, and create or adopt innovative processes that enhance the production and delivery of goods and services"
Problem #9: "fewer than 2 per cent of Canadian businesses incorporate R&D into their business strategies. No, that is not a typo: fewer than 2 per cent."
Problem #10: "Canada's overall R&D investment rate across all sectors was 1.7 per cent of GDP in 2021 versus an OECD average of 2.7 per cent. Last year, Canada's overall expenditure on R&D fell again to 1.55 per cent, less than half the outlay of our neighbour to the south"
Problem #11: "Put another way, while more could assuredly be done to strengthen collaboration between Canadian businesses and academic researchers, the core issue is the extent to which Canadian businesses use R&D."
Problem #12: "Some other nations use research tax credits selectively to promote specific types of investments and sectors, and many countries offer much more direct funding that helps take out the risk from investments in R&D upfront, as opposed to inducing post-hoc wrangling as occurs here."
Problem #13: "Our growth in GDP per capita has not kept pace with other advanced industrial economies. Even worse, our per capita GDP may actually be lower than reported because it seems our ineptitude now extends to counting the number of people living in Canada."
Problem #14: "Alas, now in the fall of 2023, there is still little clarity about exactly how the agency will address the country's lagging productivity and weak innovation indices."
Problem #15: "we hear senior federal officials privately grumbling that Canada's research community should spend less time advocating for more funds and more time trying to sort out what it can do to boost national productivity."
Problem #16: "In larger and more costly Canadian cities, many of our best and brightest young minds are struggling to cover life's necessities, and some are simply giving up."
Problem #17 and #18: "go one step up the ladder to early career researchers working in the natural sciences and engineering disciplines. We hire top people, often attracting them to or back to Canada, and then we kneecap them through lack of basic funding to get a research program going or sustain one already under way."
Problem #19: "So far, absolutely no action has been taken in response to the Bouchard report."
Problem #20: "The Bouchard panel also warned that Canada's global contribution to research was dissipating even as unhelpful growth was occurring in expensive one-off programs focused on supposedly economically relevant activities."
Problem #21: "What is harder to understand is why federal government departments have not collaborated more fully with the granting councils to assess the strength of the research elements of such programming."
Problem #22: "We don't doubt that most of these expenditures have been justified on the grounds of economic relevance, but we've seen little evidence of meaningful oversight to assess the overall design, conduct and cost-effectiveness of these programs."
Problem #23: "One wonders how many of the costly decisions taken by our federal and provincial governments in support of supposedly economically relevant R&D would themselves survive a rigorous peer-review process."
Problem #24: "Put simply, there is little to be gained and much to be lost by short-changing independent research and reinvesting primarily in narrow-cast applied research programs to spark innovation in targeted sectors."
Problem #25: "the council (National Research Council) has nothing like the industrial relevance and impact of Germany's Fraunhofer Institutes."
Problem #26: "There is also a fundamental contradiction in attempted mass enlistment of independent researchers to do priority-driven applied research. It upends the idea that basic research is often better construed as "yet to be applied" research."
Problem #27: "But what has also happened with depressing regularity is that the rest of the world takes economic advantage of Canadian ingenuity and Canadians are taken for a ride."
Problem #28: "We must add, ruefully, that Canadian businesses continue to lag internationally in adoption of all digital technologies including AI."
Problem #29 and #30: "Given Canada's still-limited capacity to move novel biologics through developmental phases, let alone manufacture and market them after regulatory approval, both sets of discoveries were either commercialized elsewhere or licensed early. All this comes back to shortcomings in our innovation ecosystem."
Problem #31: "or our small domestic market made smaller by interprovincial trade barriers."
Problem #32: "Observers in multiple roles in the public and private sectors of Canadian life have seen trouble coming for at least three decades, and now it's here."
Problem #33: "What particularly worries us – and from all we hear and read, a substantial number of our fellow Canadians – is a sense that the social fabric is fraying as Canadians contemplate unaffordable housing, a decline in the accessibility of health care services, wobbly execution of major projects commissioned or managed by all levels of government, mounting evidence – in fires and floods – of a global climate crisis hitting home, and political polarization that seems to preclude rational debate and compromise on so many fronts where a broad consensus is needed to move the country forward."
R$