Ontario "matchmaking" initiative boosting innovation collaboration and inclusivity
Mark Lowey
October 18, 2023
The Ontario Collaborative Information Platform (OCIP) is driving a more inclusive, collaborative and interdisciplinary approach in connecting researchers, businesses and institutions, say OCIP partners.
OCIP is an online portal that connects Ontario companies with expert researchers at post-secondary institutions in the province, to help businesses innovate and get to market more quickly. Launched and managed by eCampusOntario, the OCIP initiative received $4 million in funding from the provincial Ministry of Colleges and Universities.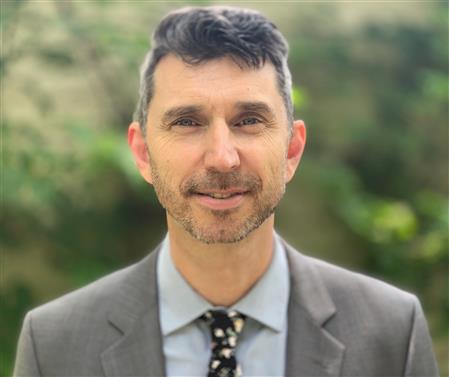 "It's a platform that performs matchmaking, it's a constellation of opportunity," said Dr. Robert Luke, PhD (photo at right), CEO of eCampusOntario, a publicly funded not-for-profit organization.
"It supports partnerships between the private sector and the public sector, to unpack our research and innovation challenges and shorten or accelerate going from idea to invoice and impact," he told a Research Money webinar.
OCIP utilizes computational and AI logic to match an innovation challenge to the expertise in any of the 53 members of eCampusOntario. These members encompass nine Indigenous institutes, along with universities and colleges.
OCIP's partners are cultivating an environment where inclusivity is not just an added value, but a fundamental principle, Luke said. The matchmaking platform enables marginalized communities, SMEs and traditionally underrepresented groups to partake in and influence the direction of the innovation narrative.
Anyone with an innovation challenge can access OCIP, including companies, researchers-inventors at post-secondary institutions and government.
Luke noted that the Canada Foundation for Innovation, an OCIP partner, pioneered the original template for matchmaking through a program called Navigator that this year celebrated its tenth anniversary.
Keeping inclusive innovation in Canada
OCIP's partners include Mitacs, a national not-for-profit that builds collaborative projects between academia and industry.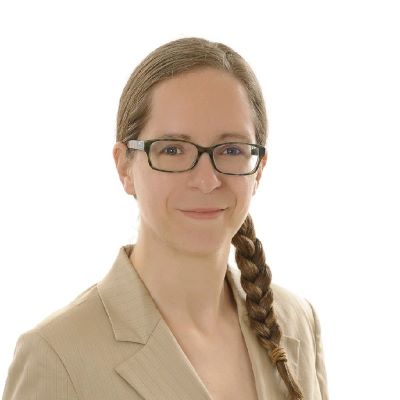 Mitacs does this "not just [by] providing one-to-one matching funds for research and innovation projects, but also acting as a trusted innovation advisor and helping connect to others in the innovation ecosystem," said Nancy Cummings, advisor on Mitac's business development team. (Photo at left)
During the last 50 years, governments in Canada have invested a lot in higher education research and development, she said. "But we're right at the bottom when it comes to business investing in research."
One challenge is teaching business people what R&D actually is, Cummings said. "They think that research has test tubes in a lab, and not necessarily those applied research projects where they're taking something and trying to figure out if it works in their landscape or not."
Another challenge, she added, is trying to change business mindsets that the aim is developing an innovation to sell to somebody else, instead of keeping the innovation in Canada and earning long-term revenue from it.
"If we can find a way to harness [innovative ideas] through businesses, helping entrepreneurs find their footing and make their own businesses instead of just giving away their ideas, then I think Canada can do incredible things," Cummings said.
She said she'll often introduce entrepreneurs to colleagues at Intellectual Property Ontario or similar organizations, so they learn how to protect their IP to gain larger, longer-term benefits.
Assisting entrepreneurs build relationships with Canadian researchers, to develop their startup's talent pipeline and integrate into the innovation landscape in Canada, also helps persuade entrepreneurs to stay in Canada and grow their company, she said.
To help foster an inclusive innovation ecosystem in Canada, Mitacs developed its Inclusive Innovation Action Plan 2023-2026. "It includes some tangible, well-laid out ideas on how to incorporate more inclusivity into our programs," Cummings said.
Mitacs offers an Indigenous Pathways program to create opportunities for Indigenous students and Indigenous-owned businesses and not-for-profits.
Mitacs also works with the BE1 Indigenous-Black Engineering-Technology PhD Project (IBET), including a collaboration to enable Indigenous or Black PhD students participating in the IBET program to conduct research at an IBET partner institution.
Connecting international perspectives
Another OCIP partner is the Technology Access Center in Bio-Innovation (TAC-B), a research centre at College La Cité in Ottawa.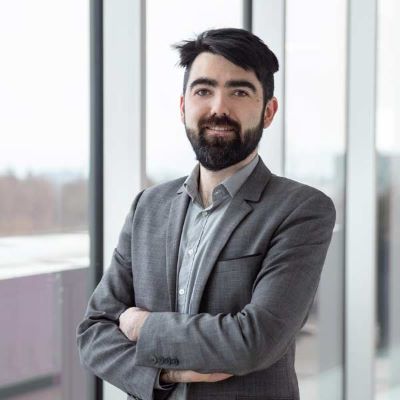 TAC-B works mainly with Canadian SMEs on late-stage innovations that are close to commercialization, said centre manager Julien Le Roy. (Photo at right)
The research centre generates about $2 billion in annual revenue, one-third of it from the private sector and the rest from public institutions, he said. TAC-B doesn't take any intellectual property through its collaborations, enabling the IP to stay with post-secondaries and their business spinoffs.
Most of TAC-B's projects involve students, Le Roy said, adding: "It's part of our mandate to train the next generation of scientists."
The OCIP platform enables College La Cité's students to go to Carleton University and other OCIP partner institutions to access research facilities that College La Cité doesn't have, he noted. "It's a really great platform to find the right expert for a specific project."
Le Roy said College La Cité's bilingual environment for research attracts a lot of international students, with about half of the students working on TAC-B's projects coming from other countries. The international mindsets, perspectives and cross-pollination of ideas enhance TAC-B's projects, he added.
Most of the international students usually stay in Canada and some will create startups here, while some students will spin off business opportunities in Canada as well as their home countries, Leroy said.
About 90 per cent of College La Cité's graduates are hired by industry partners that students have worked with on TAC-B projects, he said.
Linking real-world clinical problems with the academic sector
The University of Ottawa Heart Institute is another OCIP member that leverages the platform's collaborative, inclusive and interdisciplinary approach.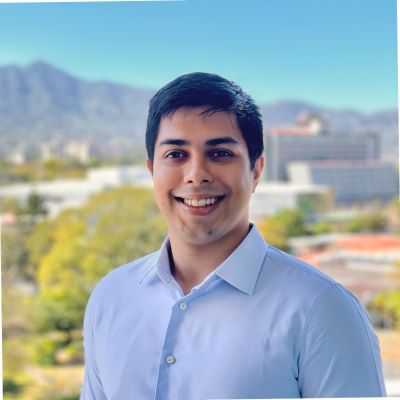 Many of the institute's clinicians, physicians and researchers are cross-appointed with the University of Ottawa, opening access to resources, facilities and public funding, said Adim De, innovation advisor at the heart institute. (Photo at left)
"We have direct access to clinical problems. Those problems can be translated back to the academic sector in looking for solutions," he said.
When it comes to inclusivity in innovation, De, who has lived in eight countries, once saw the value of Indigenous knowledge first-hand while hiking in Costa Rica. He watched Indigenous people crack open a wild mushroom to extract compounds for pain relief, and use the underside of plant leaves to repel venomous snakes.
"We need to be able to access that knowledge, not only to benefit society but also to be able to preserve that knowledge and preserve the ability for them [Indigenous people] to continue to innovate," De said.
The University of Ottawa Heart Institute is "hyper-focused" on the cardiac space, so most R&D and innovation the institute generates requires a lot of time and resources to be able to execute and commercialize, he said.
A challenge in the innovation ecosystem is a lack of resources and support for keeping the regulatory pathway current and open to cardiac and other high-risk innovations, to ensure they go from labs to clinics to patients' bedside as quickly as possible, De said.
Another challenge, he added, is the lack of knowledgeable CEOs and CXOs (chief experience officers) to take academic research along the path of commercialization.
Most universities look at licensing their technologies and patents, rather than creating a spinoff company, De said.
"I think we need to change that. It's really important to find a way to bring in entrepreneurs and CEOs, matchmake them together so these individuals who have that drive and thirst to commercialize can work with researchers and really go along the [innovation] pipeline hand-in-hand, rather than just handing it over to another company."
Innovating in policy, integrating between business and post-secondary institutions
Along with innovating in technologies, Canada also needs to innovate in policies, the panelists said.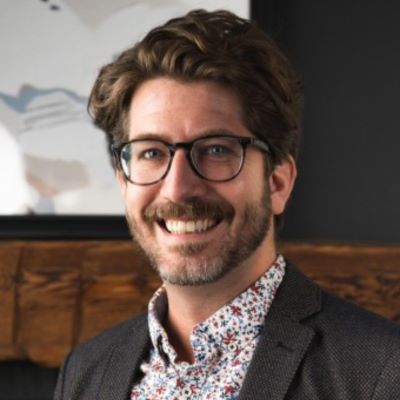 Panel moderator Matt Parreira (photo at right), senior strategist, partnerships at eCampusOntario, said CivicLabTO – one of the first projects for OCIP – involved policy innovation to ensure the project was aligned with the City of Toronto and eight of Toronto's higher education institutions. CivicLabTO involves systematic collaboration on R&D projects to support Toronto's communities, economy and post-COVID-19 recovery efforts.
The project includes advancing a new model for the city, academia and funding partners to collaborate on multi-partner, multidisciplinary research via the CivicLabTO Research initiative, to enhance capacity to inform policy and programs while developing the next generation of leaders.
eCampusOntario expanded the pilot OCIP program to the City of Richmond Hill Small Enterprise Centre and Ontario's Technology Access Centres, and now to all of Ontario, Parreria said.
Cummings noted that businesses used to wait for students to graduate and then hire them. "Now, because the market is so competitive to get highly qualified personnel, businesses are actually involving themselves with the academic institutions at an earlier stage and helping to develop some of those academic curriculums."
There's much more integration between businesses and post-secondary institutions in developing a talent pipeline, she said.
Mitacs, which has projects that cross disciplines and sectors within the same project, encourages young entrepreneurs to invest at the start in their own company, Cummings said. Mitacs will match that investment through its Accelerate Entrepreneur program and help entrepreneurs develop their research program for up to two years at a time.
"Empowering young Canadian entrepreneurs to invest in their own company is one of the best ways to get them to actually push forward their project idea and get their innovation out into the market," she said.
Academic entrepreneurs can then take their projects to an incubator housed at a university or college and learn business ideas on how to accelerate their business, while being supported by Mitacs through its Entrepreneur International and Accelerate funding programs.
With the OCIP platform, there's no "wrong door" into Ontario's innovation ecosystem, Parreira said. "There are so many players that we're relying on in this space to ensure that if we don't have the answer ourselves, we're able to give it to one of our partners who are in the space that can help that individual succeed."
R$