The Short Report - June 28, 2023: Enhancing Canada's earthquake warning system; commercializing mining technologies; hydrogen-powered locomotives, Quebec's quantum scene, and more.
Cindy Graham
June 28, 2023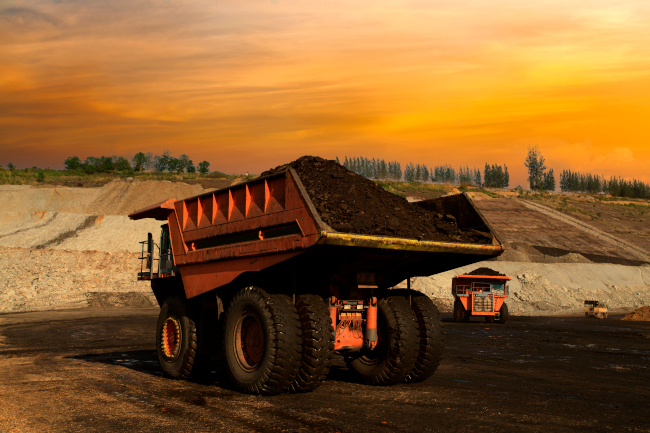 GOVERNMENT POLICY & FUNDING NEWS
The Mining Innovation Commercialization Accelerator (MICA; Sudbury) has chosen 24 companies working on innovative technology for the mining industry to receive a total of $15 million in development funds. Targeted areas of improvement include increasing mine production capacity, reducing energy consumption and greenhouse gas emissions, implementing autonomous mining systems, and mitigating environmental risks. Recipients include Symboticware (Sudbury; $1 million for its AI-powered communications solution), and Mirarco (Sudbury; $280,027 toward its work on bioleaching. ) ISED
PrairiesCan is investing more than $4 million to support the growth of Alberta's aerospace industry. The funding establishes an aerospace innovation hub at the University of Calgary, which will provide support and resources for startups and small- to medium-sized firms in the sector, and establish Canada's first remotely-piloted aviation training center for heavy-lift drones training at the Southern Alberta Institute of Technology. The funding is part of the Aerospace Regional Recovery Initiative, which provides $250 million over three years to support the Canadian aerospace sector's recovery from the pandemic and its global competitiveness. PrairiesCan
Nova Scotia-based AtlanTick Repellent Products, Farment BioSolutions (British Columbia), and Ontario-based New School Foods are among ten recipients of over $1 million in funding through Natural Products Canada's (NPC) commercialization programs. The startups represent a range of sustainable bio-based solutions, which means a key part of the technology must be based on a biological component. NPC's commercialization programs are supported by the Government of Canada's Strategic Innovation Fund, and are designed to address challenges faced by early-stage bio-based technology companies, including validating their technologies at industrial scale, adding critical expertise to their teams, and addressing key gaps in their business plan. Natural Products Canada
Read more: Looking for innovative solutions in natural places
The Government of Canada will provide funding (amount unannounced) to Tel Aviv University to enhance the Earthquake Early Warning (EEW) system in Canada through the development of software aimed at improving EEW systems with sensor arrays. The system will incorporate Tel Aviv University's methodologies and is expected to provide more comprehensive coverage and earlier alerts. The funding is part of a broader initiative to strengthen Canada's emergency readiness infrastructure. Natural Resources Canada
Canadian Pacific Kansas City (CPKC) is collaborating with U.S. railway CSX to develop hydrogen-powered locomotives as an alternative fuel source for diesel locomotives, which dominate the railway industry. The partnership involves building and deploying hydrogen locomotive conversion kits for diesel electric locomotives. JWN
The Government of Canada has banned unnecessary testing of cosmetic products on animals with the passing of Bill C-47. The act has been amended to prohibit cosmetic animal testing and the sale of cosmetics that rely on animal testing data for safety assessment. The legislation will come into effect December 22, 2023. Health Canada
The Government of Ontario conducted a business mission to France and Switzerland to promote the aerospace, manufacturing, and life sciences sectors in the province. At the Paris Air Show, global aerospace manufacturers announced more than $4 million in investments for Ontario, including Shimco North America's $3.5 million investment to expand manufacturing capacity, and Airbus Helicopters Canada's investment of more than $645,000 in equipment and technology. The mission also involved meetings with aerospace and pharmaceutical companies Sanofi, Roche and Novartis to encourage investment and expansion in Ontario. Government of Ontario
COLLABORATIONS
The Government of Canada and the Government of the United States have signed a Memorandum of Understanding (MOU) to enhance cooperation in combating wildfires and protecting communities from the impacts of climate change. The collaboration expands the scope of cooperation and sharing knowledge and establishes procedures for the exchange of wildfire management resources. It also promotes mutual assistance, cooperation, prevention, research, innovation, and risk mitigation. Natural Resources Canada
DistriQ, the Quantum Innovation Zone based in Sherbrooke, Canada, and iXCampus, a technology and university campus in Saint-Germain-en-Laye, France, have formed a five-year partnership to support and foster talent and entrepreneurship in the quantum field. The collaboration aims to find market outlets for French and Canadian companies, attract talent, and implement a growth strategy. DISTRIQ
Meanwhile, France-based PASQAL, a quantum computing company based on neutral atoms, will establish a quantum computer factory in DistriQ's Espace Quantique 1. The factory will produce advanced quantum processing devices for the North American market and focus on accelerating the adoption of neutral atom quantum computing in the region. PASQAL will be collaborating with academic institutions and industries in North America and leveraging Sherbrooke's quantum ecosystem to drive quantum industrial development. DISTRIQ
DistriQ has also announced that it is setting up a quantum startup studio in partnership with French VC fund Quantonation Ventures and Sherbrooke accelerator ACET (Accélérateur de Création d'Entreprises Technologiques). The studio will enable quantum innovators to research, develop, and refine projects to create unique technology solutions and provide an ecosystem of academic excellence, infrastructure, talent, financing, and public support for quantum startups. DistriQ
HEALTH FUNDING & POLICY
The Canadian Cardiovascular Society's MYCOVACC study, which is investigating the impact of COVID-19 and COVID-19 mRNA vaccines on the heart, has received a $2-million funding boost from the Public Health Agency of Canada (PHAC), bringing the total investment in the initiative to $3.6 million over three years. The additional funding will enable the study to expand and extend patient follow-up, including cardiac imaging. Led by Dr. Nathaniel Hawkins, the study aims to determine if individuals who experience rare heart conditions, such as myocarditis and pericarditis, after mRNA vaccines are at increased risk of future health problems. CCS
Sunnybrook Foundation and the University of Toronto have received a gift of $12 million from David Harquail, Birgitta Sigfridsson-Harquail and the Harquail family to support and expand the Harquail Centre for Neuromodulation at Sunnybrook Health Sciences Centre. The donation brings the combined commitment from the Harquails and Sunnybrook Foundation to more than $25 million, enabling the centre to advance work in neuromodulation research, education, and patient care. The funding will contribute to the establishment of new professorships, support for learners, research projects, and the creation of a new Harquail Chair in Neuromodulation. Sunnybrook
Pharmaprix, in collaboration with the Université de Montréal's faculty of pharmacy, has made a donation of $3 million to enhance pharmacy practices in Quebec and improve patient care. The funding will support training, research, and the construction of a state-of-the-art pharmacy simulation and virtual reality center, providing an immersive training environment for students. The donation aims to expand the role of pharmacists in primary care, focusing on the assessment and treatment of minor health issues, chronic disease management, public health services, and care coordination among healthcare professionals. Newswire
Dr. Sam Shemie at the Research Institute of the McGill University Health Centre has led the establishment of new clinical practice guidelines in Canada, which unify the definition of death based on the brain and specify the absence of consciousness, brainstem reflexes, and independent breathing as key indicators. The guidelines aim to promote consistency, minimize diagnostic errors, address legal and ethical challenges, and improve communication with families during end-of-life situations. MUHC
Asep Medical Holdings (Vancouver) has received a grant from the NanoMedicines Innovation Network to conduct pre-clinical studies in collaboration with the University of British Columbia (UBC). The $200,000 grant, funded by the Government of Canada through the Networks of Centres of Excellence Program, will support research aimed at developing an optimal nanoparticle-peptide solution to treat chronic sinus infections caused by biofilms. Asep and its subsidiaries have received more than US$20 million in non-dilutive grant funding from various organizations, including the Bill and Melinda Gates Foundation, Genome Canada, and UBC. Cision
VC FUNDING
Austrian oil, gas, and chemicals company OMV has invested $50 million in geothermal energy solution developer Eavor Technologies (Calgary). The companies have entered into a commercial agreement to pursue deployment of Eavor's geothermal technology, starting in Austria, Romania, and Germany with Eavor's closed-loop system installed in deep subsurface rock. Meanwhile, investors BP Ventures, Eversource Energy, and Vickers Venture Partners have invested an additional $30 million into Eavor for $80 million total in the first close of its Series B funding round. Eavor Technologies BetaKit
Calgary-based Highwood Emissions Management has raised $3 million in seed funding. The investment round was led by Energy Capital Ventures and supported by Veritec Ventures. Highwood plans to develop and scale its emissions management toolkit software platform, empowering oil and gas companies to effectively manage their greenhouse gas emissions. The funding will also be allocated to accelerating product development and fostering collaborations with industry and academic partners. Highwood Emissions Management
Toronto-based Altis Labs, a company specializing in AI-supported computational imaging for clinical trials, has raised $6 million in seed funding. The funding round was co-led by Benchstrength and Debiopharm Innovation Fund, with participation from industry experts Doug Foster and Richard Gliklich. The funds will help develop Altis Labs' Nota platform, which uses AI imaging biomarker technology for solid tumor types and other therapeutic areas. The platform is being used by drugmakers like Bayer to analyze imaging data from phase 1-3 clinical trials. Altis
Rose Rocket (Toronto), a software-as-a-service transportation management system company whose platform enables communication and collaboration among truckers, brokers, carriers, shippers, and drivers, has raised $38 million in a Series B funding round. The round was led by Scale Venture Partners, with participation from Addition Capital, Shine Capital, Scale-Up Ventures, FundersClub, and Y Combinator. This brings the total funding raised by Rose Rocket to $69 million. The funding will be used to expand the company's presence in larger fleets, invest in product development, and enhance network collaboration efforts. Tech Crunch
THE GRAPEVINE
Kelly Nolan will join Queen's University's Research and Innovation Partnerships team as its senior director on July 24, according to a Queen's internal announcement. Nolan is currently the strategic partnership lead in Ottawa for Simon Fraser University, where she focuses on federal funding opportunities and industry engagement for the eastern half of Canada. She previously served as external director of external affairs at Compute Canada, where she secured more than $125 million in funding for advanced research computing from the Government of Canada.
Dr. Penny Pexman has been named Western University's new vice-president, research, starting September 1. She is currently associate vice-president, research, at the University of Calgary, where she is also a professor of psychology. Dr. Pexman is a co-founder of Women in Cognitive Science Canada. Western U. University of Calgary
Dr. Shannon Wagner has been appointed Thompson Rivers University (TRU)'s first vice‑president of research. She steps into the role after serving as TRU's associate vice‑president, academic. She served as the inaugural dean of the faculty of human and health sciences at the University of Northern British Columbia before joining TRU in 2021. TRU
Rachel Skelton is the new chair of the Canadian Venture Capital and Private Equity Association. She succeeds Hans Knapp. Prior to working for TorQuest Partners (Toronto), Skelton advised clients while working at McKinsey & Company. She held investing and portfolio management roles at Teachers' Private Capital and contributed to the Mergers & Acquisitions group at RBC Capital Markets. CVCA
Inuk health researcher and executive director of the University of Alberta's Wâpanachakos Indigenous Health Program, Dr. Wayne Clark, has been named the Indigenous Peoples Champion of the Accelerating Clinical Trials (ACT) Canada Consortium. The consortium is a national initiative led by Indigenous researchers at the University of Alberta to ensure equitable access for First Nations, Métis, and Inuit communities and individuals to participate in and benefit from clinical trials in Canada. It aims to create new Canadian guidelines by engaging with Indigenous communities and setting research priorities based on the principles of ownership, control, access, and possession of data. Dr. Wanda Phillips-Beck, the Indigenous Research Chair in Nursing at the First Nations Health and Social Secretariat of Manitoba, is the co-chair alongside Clark for the Indigenous research and community engagement component of the initiative. U of A
R$