Net-zero dementia by 2050: reaching for a "moonshot" goal
Mark Lowey
June 28, 2023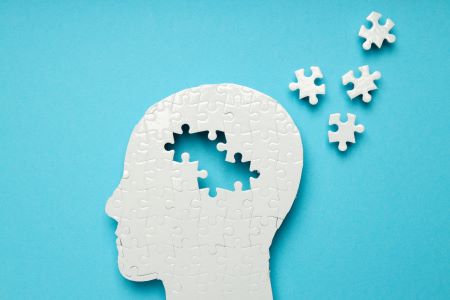 The goal is hugely ambitious: use innovation to develop new technologies to achieve "net-zero" dementia by 2050.
Although advances are being made in diagnosing and predicting the progression of the debilitating brain disease, there is still no life-changing treatment for dementia, panelists told a session at Alberta Innovates' Inventures event in Calgary.
"It's a moonshot goal," said Allison Sekuler, president and chief scientist at the Toronto-based Centre for Aging + Brain Health Innovation. "Let's try to get to net-zero dementia by 2050, where no more people are being diagnosed with dementia, where no one has to go to long-term care because of dementia, and where no one is dying of dementia."
But we still have a long way to go to achieve that goal, according to writer and broadcaster Jay Ingram, author of the book, The End of Memory: A Natural History of Alzheimer's and Aging. Referring to one particular type of dementia, Alzheimer's disease, he noted there are expected to be 150 million Alzheimer's patients around the world by 2050, with Canada expected to have about 1 million cases by 2030.
"The numbers [of Alzheimer's patients] are rising pretty much consistently around the world as a post-World War Two boomer population moves into the susceptible ages," he said.
Total health care costs for Canadians with dementia are projected to double to $16.6 billion in 2031, from $8.3 billion two decades earlier, according to the Public Health Agency of Canada.
The US Food and Drug Administration (FDA), using an accelerated approval process, this month approved the new drug aducanumab (brand name: Aduhelm) to treat Alzheimer's disease. The FDA used the same accelerated approval process to approve in January another new drug, lecanemab (brand name: Leqembi) for Alzheimer's. Health Canada started its approval process for lecanemab in May.
But Ingram said the FDA's approval of the two new drugs "is extremely controversial among Alzheimer's disease clinicians and researchers because the effects, the slowing of cognitive loss, is barely significant."
More significant is the estimated cost of such drugs, at around US$25,000 a year, and clinical testing reports that a handful of people taking them have died of brain swelling and bleeding.
Ingram cited the British Medical Journal as saying that lecanemab "is not the hoped-for game changer." Rather, the journal casts the drug as another example of anti-amyloid therapies that do not produce clinically meaningful benefits for people with Alzheimer's disease.
Both medications approved by the FDA are anti-amyloid drugs, designed to reduce the buildup of amyloid, tau, and other proteins in the brain that some scientists believe cause Alzheimer's.
However, "there are reasons to think that it isn't the entire cause or may not even be the cause," Ingram said. "I don't think these drugs are ready for prime time right now."
Some scientists also believe genetics play a role in who gets Alzheimer's, although Ingram said he has seen statistics showing 50 percent of the people who have inherited the "two worst genes" that raise the risk for Alzheimer's still do not get dementia.
"Clearly, there's a huge opportunity here in the next couple of decades for genomics, proteomics, metabolites, everything, to really try and nail down the cause," he said.
Sekuler and Ingram both made the point that at least 40 percent of dementia is related to modifiable risks that people can control by staying physically fit, avoiding smoking, drinking less alcohol, managing chronic health conditions such as diabetes and high blood pressure, and maintaining social contacts.
Given the projected global increase of dementia, Ingram argued, millions more human caregivers will be needed worldwide .
In some experiments, Alzheimer's patients in long-term care homes responded well when given artificial pets. For example, last year New York State's Office for the Aging purchased more than 800 tabletop robotic devices to act as companions for older adults. However, Ingram added, there are no quality scientific studies on the potential benefits of such devices. And while the development of increasingly life-like humanoid robot caregivers also is being explored, their use raises ethical questions if patients believe the machines are humans, as well as who will have access to and be able to afford them.
Better tools needed to diagnose, predict dementia's progression
Two of the biggest challenges in dementia are the lack of good tools to diagnosis and predict the progression of the disease in individuals, said Angela Tam, senior scientist at Perceiv AI.
The Montreal-based precision medicine company has developed AI technology with biomarkers, genetic components, cognitive tests, and other indicators to forecast disease progression in age-related disorders, focusing specifically on Alzheimer's. This can help physicians reduce the risk and cost of clinical trials, improve patient care, and assist companies in faster drug development, Tam explained. She noted that a significant majority of people with dementia stay very stable during a typical clinical trial lasting three to four years, making it important to select the right patients at the right time.
According to Dr. Jehangir Appoo, a heart surgeon, clinical associate professor of medicine at the University of Calgary, and founding partner of AioT Health (Artificial Intelligence of Things in Healthcare), a Calgary-based venture capital firm, until recently "the brain has been a black box. We have very rudimentary tools to assess what's going on in the brain."
But the advent of high-resolution, real-time imaging technologies — including PET (positron emission tomography) scanning, brain-focused MRI (magnetic resonance imaging), and mapping brain asymmetry — have opened up the brain for examination. Appoo added that when it comes to investment, venture capital in the health care and personalized medicine space is about scaling, His VC firm looks for three things in new technologies:
Impact: can the technology potentially affect 10 percent of humanity, for example?
Difference: will the technology make a ten-fold change, or is it just incremental?
Market competition: are there a lot of competitors working in the same space on similar technology, or is the innovation a true game-changer?
Among the most exciting technologies for him are medical devices that continuously improve with software updates and devices to improve nocturnal health during sleep.
When it comes to neurotechnology, he said, there is a lot focused on diagnosis; but if this diagnostic capability is not matched with therapeutic actions, then the technology may not make for a sustainable business model.
"You want to match diagnosis with something you can do about it," concluded Appoo.
R$