The Short Report - May 3, 2023
Cindy Graham
May 3, 2023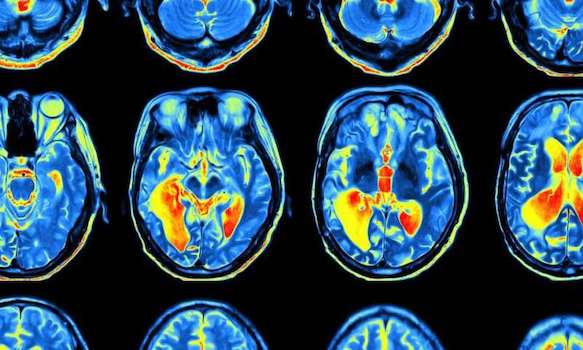 HEALTH RESEARCH
Health Canada has committed an overall investment of $200 million to Brain Canada in support of brain health discoveries through the Canada Brain Research Fund (CBRF) Program. The funding has been awarded through Brain Canada's 2021 Platform Support Grants Program and is matched by funding from Brain Canada's sponsors, donors, and partners. Among the projects supported are the following:
Enabling Neuroscience Research Approaches for Brain, feeLings and Emotions (ENABLE): An Innovative Platform for Clinical Trials in Mood Disorders - Dr. Benicio N. Frey, lead, St. Joseph's Healthcare Hamilton and McMaster University. Health Canada/CBRF funding: $1,201,159.10. Total grant amount: $2,402,317.40
The Neuro's Virtual Integrated Patient Platform - Dr. Guy Rouleau, lead, The Neuro (Montreal Neurological Institute-Hospital). Health Canada/CBRF funding: $2,955,450.00. Total grant amount: $5,910,900.00
The SMART Platform for Advancing Foundational and Translational Neuroscience - Dr. Vivian K. Mushahwar, University of Alberta. Health Canada/CBRF funding: $1,530,000.00. Total grant amount: $3,060,000.00
Global Affairs Canada is contributing more than $100 million to support the Coalition for Epidemic Preparedness Innovations (CEPI) as they attempt to develop vaccines that can reduce the time to vaccine development to 100 days for known and emerging infectious diseases, including those with pandemic potential. The funding will also contribute to globally equitable access to vaccines during outbreaks, particularly in low- and middle-income countries. Meanwhile, the investment will support a new partnership between the Canadian Institutes of Health Research and CEPI, providing $2.7 million in grant funding to Canadian researchers for projects to prepare for future epidemic and pandemic threats such as COVID-19, Lassa Fever, and Disease X. The recipients include Dr. Hélène Decaluwe, Centre hospitalier universitaire Sainte-Justine; Dr. Alyson Ann Kelvin, Vaccine and Infectious Disease Organization, University of Saskatchewan; Dr. Manish Sadarangani, University of British Columbia; Dr. David Safronetz, University of Manitoba, and Dr. Karina Top, Dalhousie University. The projects will range from enhancing vaccine development by studying immune responses, to protecting against future coronaviruses with a universal vaccine approach. This work will also improve the understanding of vaccine challenges in low- and middle-income countries , building global capacity for vaccine safety evaluation. CIHR
A team of University of Manitoba researchers led by Dr. Meghan Azad has received a $2.5-million grant from the National Institutes of Health (NIH) for a five-year study that will analyze breast milk samples from 1,600 mother-child pairs using multiomic technologies to analyse large data sets. The data will be sent to machine-learning scientists at Stanford University, who will use artificial intelligence to understand how milk composition influences factors such as gut microbiome development and allergies during infancy and childhood. The team also aims to identify maternal, infant, and environmental factors associated with particular lactotypes or milk components. The project is part of the University of Manitoba's THRiVE Discovery Lab, which is co-directed by Natalie Rodriguez and Dr. Meghan Azad. U of M
University of Guelph researchers have been awarded nearly $1.6 million in project grant funding from the Canadian Institutes of Health Research for preclinical studies to advance treatments for mental illnesses, antifungal resistance, and cancers. The research leads are the following:
Dr. Melissa Perreault - receives $994,500 to explore a newly identified receptor in the brain that may contribute to stress sensitivity and depression susceptibility in women.
Dr. Jennifer Geddes-McAlister receives $300,000 to study ways to interrupt the processes that make fungal infections resistant to treatment.
Dr. Jennifer Murray receives $100,000 to study the impact of sex hormones on the risk of relapse for people trying to stop using cocaine.
Dr. Siavash Vahidi and his collaborators receive $100,000 to investigate the cellular processes that lead to acute myeloid leukemia.
Dr. Samuel Workenhe and his collaborators receive $100,000 to study how the controlled self-destruction of cells can trigger the body's defense system to attack cancers.
Researchers from the CHEO Research Institute (Ottawa) and the Research Institute of the McGill University Health Centre have discovered a new gene variant causing a rare lung ailment, Primary Ciliary Dyskinesia (PCD), in Inuit populations in Nunavut and Nunavik. A portion of the study was performed under the Care4Rare Canada Consortium funded by Genome Canada and the Ontario Genomics Institute, the Canadian Institutes of Health Research, Ontario Research Fund, Genome Alberta, Genome British Columbia, Genome Quebec, and the CHEO Foundation. PCD is a genetic disease where microscopic hairs lining the respiratory passages fail to move or move abnormally, causing chronic inflammation and organ damage. The novel gene variant was found in seven Inuit individuals, suggesting the gene may be quite common among Inuit and may be an important cause of lung disease in the population. The study highlights the importance of PCD genetic testing and population analyses in populations with high rates of respiratory infections and lung disease. MUHC
R&D, COLLABORATIONS AND INNOVATION
The Government of Canada is investing $1.4 billion in 11 large-scale research initiatives at postsecondary institutions through the Canada First Research Excellence Fund (CFREF), which includes the largest-ever federal university grant awarded for AI and robotics research. The goal is to help researchers capitalize on strengths in their respective research areas and to foster partnerships across academic, private, and not-for-profit sectors. The projects funded range from addressing climate change to artificial intelligence and child health. Among the recipients are the following:
Tri-agency Institutional Programs Secretariat | CTV
Canada Infrastructure Bank and EV charging network operator FLO (Quebec City) will bring more than 2,000 fast charging ports online across Canada by 2027, in a partnership designed to address barriers to private investment in charging infrastructure, such as uncertainty in the rate and pace of EV adoption and charger utilization. The project will be supported by a $220-million loan from CIB as part of its Charging and Hydrogen Refuelling Infrastructure initiative. FLO will collaborate with site hosts to install the chargers along qualifying transportation corridors and in urban and suburban communities with populations greater than 20,000. CIB
Three Alberta-led carbon capture, utilization, and storage (CCUS) projects are receiving funding as part of Emissions Reduction Alberta's international partnership with Accelerating CCS Technologies. ERA is committing $3 million to 3 projects worth more than $11 million, with funding from Alberta's industry-funded Technology Innovation and Emissions Reduction (TIER) fund. Norway and the United States have also committed an undisclosed amount of funding. The projects include developing low-cost CO2 monitoring for storage facilities, binding CO2 into feedstocks to create materials for use in concrete, and assessing the feasibility of permanent CO2 storage in depleted gas reservoirs. ERA
Phoenix-based zero-emissions transport company Nikola Corporation has expanded its presence in Alberta, with the sale of Nikola's battery-electric vehicle and hydrogen fuel cell electric vehicle to the Alberta Motor Transport Association (AMTA). The purchase includes refueling support via access to Nikola's hydrogen mobile fueler. AMTA plans to use the vehicles in its Hydrogen Commercial Vehicle Demonstrations Project, which offers carriers the opportunity to use and test Class 8 vehicles that operate with hydrogen fuel. The trials will examine the performance of hydrogen-fueled vehicles on Alberta roads, payloads, and weather conditions, and will also address challenges around fuel cell reliability, infrastructure, and vehicle cost and maintenance. Nikola
RELATED: Hydrogen heavyweights hit Alberta highways
Rogers is partnering with two different satellite companies — SpaceX's Starlink and Virginia-based Lynk Global — to provide direct satellite-to-smartphone coverage across regions and highways in Canada not covered by wireless networks. The services will begin with SMS texting and expand to include voice and data. The Lynk deal will allow Rogers to expand coverage in 2024 across Canada, while the Starlink deal has no set start date. SpaceX's second-generation satellites may be contributing to possible delays in the rollout of the Rogers-Starlink service. Rogers/Starlink | Rogers/Lynk
CONSULTATIONS, REPORT & FUNDING OPPORTUNITIES
Minister of Innovation, Science and Industry François-Philippe Champagne has launched a consultation seeking feedback from universities, experts, lenders and other stakeholders on how to better protect publicly funded universities that become bankrupt. Innovation, Science, and Economic Development Canada will hold a series of roundtable discussions with universities, experts, lenders, and other stakeholders to get their feedback over the next 30 days, before engaging with provincial governments. Cision
The Government of Canada has launched a call for proposals under the Oceans Protection Plan's Abandoned Boats Program to remove abandoned and wrecked vessels from Canadian waters. The initiative will provide $1.6 million in funding and cover up to 100 percent of costs for the assessment and removal of hazardous vessels. The program is part of the government's national strategy, aimed at reducing the number of abandoned and wrecked vessels posing hazards to environmental and public safety. Applications are being accepted until June 15, 2023, with approved projects expected to begin in 2023. Transport Canada
The federal government in partnership with the Government of Manitoba is making new funding available for Manitoba's food processors under the Sustainable Canadian Agricultural Partnership, adding four funding streams to help scale businesses in the province's agri-processing sector. Eligible businesses can apply for non-repayable, cost-shared funding towards the purchase of processing-related equipment through the Capital Infrastructure and Investments program from $50,000 to $ 2.5 million, depending on project size. The Sustainable CAP Market Development program will also offer non-repayable cost-shared funding for businesses in Manitoba's value-added food processing sector. The program will provide a 50 percent cost-share toward eligible expenses for a maximum grant per project of $30,000. Agriculture & Agri-Food Canada | Government of Manitoba
The Organization for Economic Cooperation and Development has released a report on the cost and uptake of income-based tax incentives for R&D and innovation. The report draws on responses of national contact points to the OECD KNOWINTAX surveys carried out in 2020 and 2021, presenting new evidence on the cost (foregone tax revenues) and uptake of income-based-tax incentives by businesses in 2019, tracking their distribution by firm size and industry and their evolution over the 2000-2019 period. OECD
VC FUNDING
Biopharmaceutical company Abdera Therapeutics has raised $142 million in combined series A and B financing. The funding round was led by Versant Ventures (San Francisco) and Amplitude Ventures (Toronto) for the series A, while venBio Partners (San Francisco) led the series B. Abdera will use its Radio Optimized Vector Engineering platform to create tunable antibody-based radiopharmaceuticals for cancer. Abdera
Montreal-based E2IP technologies has completed an oversubscribed global growth funding round worth $120 million. The Series B funding was co-led by Export Development Canada and McRock Capital (Toronto), with participation from existing investor Investissement Québec, new investor DNA Fund and support from the National Bank of Canada. The investment will enable the company to expand its embedded systems capabilities and facilitate the deployment of new production lines in its Canadian facilities. E2ip
Montreal-based Cyclic Materials has raised $27 million in an oversubscribed Series A financing round led by Energy Impact Partners (New York) and BMW i Ventures (Silicon Valley) and included participation from Fifth Wall (Los Angeles), Bioindustrial Innovation Canada (BIC), and existing Cyclic Materials investor Planetary Technologies. This funding round brings the company's total capital raised to more than $30 million and will contribute to the scale-up of its technologies. Cyclic Materials
THE GRAPEVINE
Grassroots organization Support Our Science is leading a nationwide walkout to demand federal increases in funding for grad students & postdocs supported through Tri-Agency scholarships, fellowships and grants following a lack of new funding for post doctoral and graduate researchers in Budget 2023. The University of British Columbia and the University of Victoria have issued letters of support. Support Our Science| UBC | UVic
The Canadian Institute for Advanced Research (CIFAR) and Canada's three national artificial intelligence institutes (Amii in Edmonton, Mila in Montreal, and the Vector Institute in Toronto) have appointed eight researchers as Canada CIFAR AI Chairs, the first cohort of Chairs to be renewed under the second phase of the Pan-Canadian AI Strategy at CIFAR. The appointments bring the number of Canada-CIFAR AI Chairs to 126 and include Dr. Bei Jiang (Amii; University of Alberta); Dr. J. Ross Mitchell (Amii; University of Alberta); Dr. Derek Nowrouzezahrai (Mila; McGill University); Dr. Catherine Régis (Mila; University of Montréal); Dr. Adriana Romero-Soriano (Mila; McGill University; FAIR at Meta AI); Dr. Gautam Kamath (Vector Institute; University of Waterloo); Dr. Renjie Liao (Vector Institute; University of British Columbia) and Dr. Sivan Sabato (Vector Institute; McMaster University). CIFAR
Queen's University biology professor, limnologist and former Canada Research Chair in Environmental Change Dr. John Smol has been awarded the Vega Medal, a Nobel Prize-equivalent in geography, by Carl XVI Gustaf, the King of Sweden. The award is given every two to three years by the Swedish Society of Anthropology and Geography to an outstanding geographer or anthropologist with international renown. Smol is recognized as one of the foremost experts in the study of long-term global environmental changes to lakes and rivers. He founded and co-directs Queen's Paleoecological Environmental Assessment & Research Lab. Queen's
The Government of Ontario has established an Advanced Manufacturing Council to inform the development of the province's Advanced Manufacturing Strategy announced in Budget 2022. The council consists of ten members from various manufacturing sectors who will provide input and advice on strategy development. They include:
Don Walker (Chair) – Former CEO of Magna International
David Cassidy – President of Unifor Local 444
Catherine Cobden – President and CEO of the Canadian Steel Producers Association
Dennis Darby – President and CEO of the Canadian Manufacturers & Exporters
Aynsley Foss – Issues and Policy Manager of the Ontario Mining Association
Dr. Peter Frise – Associate Dean of Engineering – Professional Programs at the University of Windsor
Natasha Gagnon – Interim CEO of the Ontario Aerospace Council
Giles Gherson – Executive Vice President and Chair of the Economic Blueprint Institute at the Toronto Region Board of Trade
Bob Masterson – President and CEO of the Chemistry Industry Association of Canada
Lee McDonald – President and CEO of Southmedic
Dr. Hans Joachim Wieden has been appointed University of Manitoba's Associate Vice-President (Partnerships, Knowledge Mobilization, and Innovation) from May 1st, 2023 to April 30, 2028. Wieden is a professor in U of M's department of microbiology. He leads the Biosciences Entrepreneurship and Industry Partnerships in the faculty of science and is president of the Canadian Society for Molecular Bioscience. U of M
Dr. Penny Pexman is Western University's new vice president (research), effective September 1st. The board of governors approved a five-year term for Pexman at its meeting on April 27. Dr. Bryan Neff has been serving in the acting role since Oct. 1, 2022. Pexman is an internationally recognized leader in the field of cognitive psychology. She is currently associate vice-president (research) at the University of Calgary where she is also the director of the postdoctoral program and a professor in the department of psychology. Western