R$2023: VC vs IP sparks lively discussion
Elsie Ross
April 26, 2023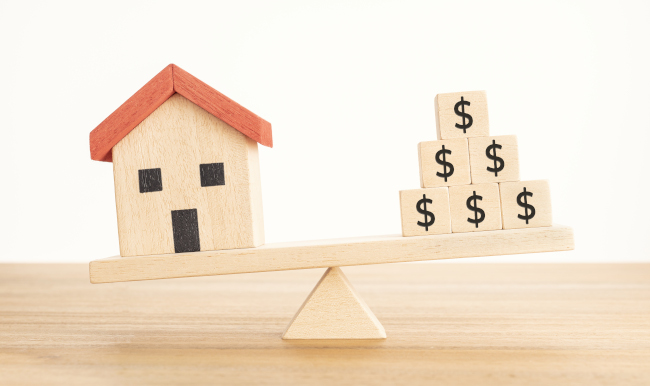 Should intellectual property (IP) be considered a strategic Canadian national resource of economic value similar to fossil fuels, and should Canada be doing more to ensure it remains in the country? Or should Canadian IP be globally available, as just one component of innovative companies, along with product sales and domestic head offices to provide good jobs?
Those competing options sparked a spirited debate among panelists at Research Money's annual conference last week in Ottawa, animating a session on whether Canadian innovators really need venture capital and private equity for their enterprises to thrive in Canada.
Mark Maybank, co-founder and Managing Partner of Toronto-based Maverix Private Equity, described IP as the foundation of a tax base to finance the Canadian standard of living, which currently relies excessively on natural resource extraction and deficit financing. He pointed to California, with a population only slightly larger than Canada, with a GDP three times larger, thanks to substantial tax revenues generated by intellectual property.
"We're in an intangible asset world, where intellectual property is disrupting and eliminating jobs," he maintained, estimating that some 40 percent of today's jobs will be gone by 2030.
"At the senior most leadership levels, someone has to realize that innovation is important and that intellectual property is a strategically important national resource. Just like a lithium mine in northern Ontario, Nortel's IP portfolio was equally important. Just like we don't want foreign nation states taking over our oil sands, we don't want them buying BlackBerry's portfolio. And we have let all of those major IP libraries fall through the cracks with a general shoulder shrug and disinterest."
According to Maybank, Canada has done an "abysmally poor job" of retaining intellectual property in Canada, with no Crown corporation being responsible for this asset. Export Development Canada should expand its mandate to include IP as an exportable resource, he suggested. "We attract economic rents from it, and it should be within EDC's scope."
With leading companies generating IP in the burgeoning quantum computing artificial intelligence sectors, he argued, the world is coming to learn from Canada. "We'll continue to develop and come up with the next big thing, and we'll be on the front edge, and we will under-monetize, unless we address our intellectual property issues."
World Intellectual Property Office statistics show that more IP is leaving Canada than coming in, observed panel moderator David Wolfe, a political science professor at the University of Toronto Mississauga.
For Maybank, this result stems from an uncompetitive tax system punishing IP-holders, who therefore look to lower-tax jurisdictions elsewhere, with the loss to Canada of licensing costs and transfer pricing that would be associated with that IP. As an alternative, the government could create a corporate patent "box", specifically taxing these assets at a lower rate. "Let the companies park it in a box, and let the income flow against it, and we don't lose that."
Fellow panelist Aman Chahal, an industrial professor of innovation and entrepreneurship at the University of Alberta, challenged the need for IP borders.
"There's only one innovation ecosystem right now, and that innovation ecosystem is global," she said. "And if you're not part of the global innovation ecosystem, then you're in a very small insular place, that is only going to be as valuable as the people that are around you."
While Canadian technology could be exported to China or India, to significantly reduce their greenhouse gases, "we refuse to sell to them, because we're too scared that IP is going to get stolen from Canada," said Chahal. "How many engineers do you think are in those countries right now that are building the exact same things, at price points that will take the bottom out of the market?"
As a start-up founder, or someone who worked in a number of start-ups, she added, the only thing she really cared about is sales, the lifeblood of each business. "And if you haven't made any money, then you cannot eat your IP."
For Phil Anzarut, partner, Growth Venture Co-investment Fund at the Business Development Bank of Canada, the physical location of IP is not as important as where a company's head office is located, because that is where high- and mid-level jobs are found. "We need more head offices in Canada," he said. "That, to me, that is the objective of putting money into these companies."
While acknowledging the need for IP, Anzarut insisted some Canadian companies have IP they have yet to monetize by selling products. "But if we haven't figured out what to do with it, this is why it's going somewhere else, because someone else is going to figure out what to do with it."
R$