The Short Report - March 15: New council to support life sciences ecosystem; task force report on long COVID, CubeSat's space launch, a boost to health research in rural NS, and more.
Cindy Graham
March 15, 2023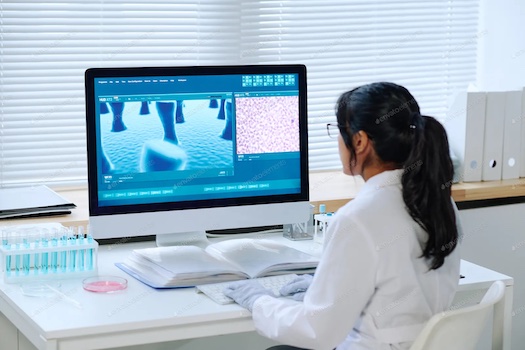 HEALTH RESEARCH & FUNDING
The Chief Science Advisor's Task Force on Post-COVID-19 Condition (PCC) has released its report on the health and socio-economic impact of post COVID-19 condition (long COVID) and the Government of Canada is investing new funding in line with the report's recommendations. The Canadian Institutes of Health Research will invest $20 million to support creation of an online pan-Canadian network called Long COVID Web, and the Public Health Agency of Canada will contribute $9 million to Cochrane Canada and GRADE centres at McMaster University to develop clinical practice guidelines on long COVID/post COVID-19 condition (PCC). The network will be led by Dr. Angela Cheung (University Health Network and the University of Toronto) and co-leads Dr. Simon Décary (Université de Sherbrooke), Dr. Adeera Levin (University of British Columbia), and Dr. Piush Mandhane (University of Alberta), who will work with more than 300 researchers, clinicians, people with lived experience of COVID-19, and partners from Indigenous communities to develop diagnostics, treatments, and rehabilitation strategies for PCC. Public Health Agency of Canada | Report Executive Summary | USask
Meanwhile, Ottawa has announced $2 million to establish the Canadian Hub for Health Intelligence & Innovation in Infectious Diseases, led by the University of Toronto and part of the $10-million investment announced on March 2 for the creation of five research hubs as part of Stage 1 of the integrated Canada Biomedical Research Fund (CBRF) and Biosciences Research Infrastructure Fund (BRIF) competition. ISED
Read more: Biomedical research hubs mark $580 million boost for pandemic-inspired research capacity
St. Francis Xavier University (StFX) has received more than $37 million from the Government of Nova Scotia to create a research institute focused on improving the health of rural Nova Scotians. The Institute for Innovation in Health aims to prevent and manage chronic diseases and support rehabilitation and aging in place in rural communities. The institute will open a treatment and research centre and enhance the work of the National Collaborating Centre for Determinants of Health, one of six Public Health Agency of Canada-funded national collaborating centres for public health that identifies knowledge gaps, fosters networks, and provides evidence-based products and knowledge translation services. Nova Scotia Government
The University of British Columbia has awarded grants for 38 established or emerging research clusters through the Grants for Catalyzing Research Clusters (GCRC) competition. Among UBC's recipients of research excellence clusters funding for 2023/24 are 17 projects in the field of medical research, while other fields include human-centred design, quantum computing, and climate justice. Established clusters in the medical research field, and their leads, include Action on Sepsis (Dr. Mark Ansermino); BC Diabetes Research Network (Dr. Bruce Verchere); Dynamic Brain Circuits in Health and Disease Research Excellence Cluster (Dr. Tim Murphy). Awarded emerging clusters in the medical field include AATHEN – The UBC Advanced Angiotensin Therapeutics Network (Dr. Pascal Bernatchez), BC Pediatric Eating Disorders Research Cluster (Dr. Jennifer Coelho), and the Collaborative Entity for ceREBrovasculaR Ischemia (Dr. Mypinder Sekhon). UBC | UBC Faculty of Medicine
CRITICAL MINERALS & MINING R&D
The University of Toronto and Vale Energy Transition Metals (Toronto) are collaborating on projects over the next three years to strengthen Canada's position as a global supplier of sustainably sourced critical minerals. The partnership was launched with an initial $1.6-million investment, led by experts from both institutions, including one to develop an alternative route for nickel recovery without high-temperature smelting. The projects align with Canada's Critical Minerals Strategy launched last year, which aims to increase the supply of responsibly sourced critical minerals and support the development of domestic and global value chains for the green and digital economy. U of T
Meanwhile, Vale is also committing $875,000 over five years to support a new industrial research chair program in biomining and bioremediation at the Mining Innovation, Rehabilitation, and Applied Research Corporation (MIRARCO) at Laurentian University to reduce mine waste and advance circular mining. The program, led by Dr. Nadia Mykytczuk, will also receive $750,000 from the Government of Ontario through the Northern Ontario Heritage Fund Corporation. Vale
The Canadian Institute of Mining, Metallurgy and Petroleum (CIM) has entered a three-year partnership with global mining company Rio Tinto. The partnership will focus on highlighting mining's essential contribution to society, giving CIM members access to Rio Tinto's expertise and resources, enhancing Rio Tinto's technical capabilities and professional development. CIM
The University of British Columbia and Teck Resources (Vancouver) have embarked on a new professorship and are partnering on lab-based research focused on mine tailings management, thanks to a $2-million endowment from Teck and a matching investment from UBC, for a total of $4 million. The professorship will focus on enhancing the safety and sustainability of tailings management, as well as funding undergraduate and graduate level research. According to UBC faculty of applied science dean Dr. James Olson, "There is a global shortage of educators in this field and an important opportunity to build capacity and knowledge retention around safe and responsible tailings management." UBC
OTHER R&D NEWS
The Ex-Alta 2, a small cube satellite built to predict, monitor, and assess wild fires and their after effects by members of AlbertaSat (University of Alberta), will be on board the SpaceX rocket launching from Cape Canaveral this week, along with three other small cube satellites designed and built by Canadian students as part of the Canadian Space Agency's CubeSat Project. The other cube satellites include:
NEUDOSE from McMaster University (testing ways to measure the amount of radiation astronauts could be exposed during spacewalks);
YukonSat from Yukon University (focusing on space weather, community outreach, and STEM promotion);
AuroraSat from Aurora Research Institute of Aurora College (focused on promoting community outreach and Indigenous culture).
CSA Edmonton Journal | AlbertaSat
London, ON-based soil and tissue lab A&L Biological and agri tech pesticide company Vive Crop Protection (Mississauga) are collaborating to bring biological solutions to North American crop markets. The collaboration is meant to expand Vive's biological crop protection portfolio and help A&L advance in the market. Vive Crop
The Canada Foundation for Innovation has launched a dashboard on its website showcasing 12,500 research infrastructure projects funded over the past 25 years, allowing visitors to see a summary of CFI investments, a breakdown of funding by province and territory, and to filter project search results by field of research, institution or funding competition. The projects represent a total of nearly $10 billion for projects at 172 research institutions in 80 municipalities across Canada. CFI
Meanwhile, the Canada Foundation for Innovation's John R. Evans Leaders Fund has awarded more than $1.5 million to projects at Concordia University. Researchers at the Gina Cody School of Engineering and Computer Science and the Faculty of Arts and Science will undertake work on nine projects including:
advancing artificial intelligence models for natural language processing, computer vision and speech recognition (Drs. Eugene Belilovsky and Mirco Ravanelli receive nearly $190,000 for a new intelligence processing unit server);
studying the link between poor sleep and memory decline in older adults (Dr. Emily Coffey awarded $106,008 to develop treatments);
developing face masks that can analyze human breath and detect diseases (Dr. Sana Jahanshahi-Anbuhi granted nearly $133,000 to create a solution to disease detection).
Quantum Industry Canada (QIC) has received $1.4 million from Innovation, Science and Economic Development Canada in line with Canada's National Quantum Strategy to support advancements in computing, sensors, secure communications and advanced materials. The investment follows QIC's recent signing of a memorandum of understanding to establish the International Council of Quantum Industry Associations with the Quantum Economic Development Consortium from the United States, the Quantum Strategic Industry Alliance for Revolution from Japan, and the European Quantum Industry Consortium. ISED
REELATED: Quantum strategy comes at a critical moment
The Government of Ontario is investing $2 million in ten projects to increase the availability of fertilizer options, alternatives, and technology, addressing a supply chain shortage of fertilizer. Recipients will include St. Thomas-based CRF AgriTech LP, a fertilizer supplier using a coating that can be applied to a wide range of fertilizers, reducing nutrient application rates and reducing dependence on imported fertilizer. Funding for the Fertilizer Challenge comes following consultations with farmers and the agri-food sector. The projects are to be available and on the market by spring 2024. Government of Ontario
FUNDING OPPORTUNITIES
The Canada Coordinating Committee's New Frontiers in Research Fund has opened calls for the 2023 International Joint Initiative for Research in Climate Change Adaptation and Mitigation projects. The deadline for notices of intent is May 2, 2023. Proposed research must address at least two of the eight representative key risks identified by International Panel on Climate Change reports, as well as advancing the design and implementation of adaptation and mitigation strategies for vulnerable groups to climate change. GOC
REPORTS
Minister of Innovation, Science and Industry François-Philippe Champagne has released the Pan-Canadian Genomics Strategy – What We Heard Report compiling results of public consultations in 2022 to inform the upcoming Pan-Canadian Genomics Strategy (PCGS) announced in Budget 2021. A key finding of the report was respondents' emphasis that the PCGS take an ecosystem approach, establishing "a clear, long-term vision for genomics in Canada with cross-disciplinary priorities and strategic initiatives being established to address specific genomics needs and hurdles across different sectors such as health, the environment/climate change, and agriculture/food security. " ISED
Tech-Access Canada has released a new report about the future of Technology Access Centres (TACs), the research and innovation centres that affiliated with Canadian postsecondary institutions. The report offers a vision for the TAC model to ensure their growth and sustainability. and outlines qualities of a successful TAC, including their mission and values, operations, sources of funding, and key metrics. Newswire | TAC Report
VC FUNDING NEWS
Montreal-based biotechnology company Congruence Therapeutics has closed the extension to its Series A financing, bringing the total amount raised to over $89 million. The extension was led by new investor BDC Capital's Thrive Venture Fund, with participation from current investors Amplitude Ventures (Montreal), Fonds de solidarité FTQ, OrbiMed (New York), Investissement Quebec, SilverArc (Boston), and others. Cision
Montreal-based emissions data provider GHGSat has entered an agreement with London, U.K.-based S&P Global Commodity Insights to provide emissions data for the oil and gas industry. GHGSat says the collaboration "will allow commodity stakeholders and market players to make informed decisions and achieve their emission reduction goals. This is the first step of a larger partnership with a focus on deepening the understanding of methane emissions." GHGSat
Vancouver-based project management service Zenhub has raised $10 million in a Series A funding round led by Vancouver's Yaletown Partners. Yaletown is launching Zenhub Issues, a new issue management experience that will allow non-technical users to create issues and track projects within the service without a GitHub account. Yaletown
THE GRAPEVINE
Dr. Joanne Langley and Dr. Marco Marra are co-chairs of the Council of Expert Advisors (CEA), a 14-member group that will advise the Government of Canada on the long-term growth of Canada's biomanufacturing and life sciences sector, and on preparedness and capacity for future health emergencies as part of Canada's Biomanufacturing and Life Sciences Strategy announced in 2021. Langley is professor of pediatrics and community health and epidemiology at the Dalhousie University faculty of medicine, and division head of infectious diseases at the IWK Health Centre; Marra is professor in medical genetics at the University of British Columbia (UBC), UBC Canada research chair in genome science and distinguished scientist at the BC Cancer Foundation. ISED| CEA Members