The Short Report - December 14, 2022: Investing in biomass; breaking ground at Chalk River, counting on a critical minerals strategy, and more
Cindy Graham
December 14, 2022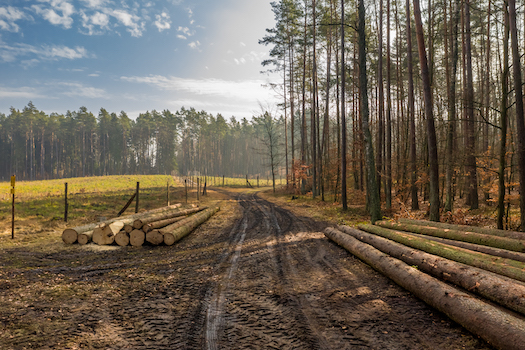 GOVERNMENT FUNDING NEWS
The Government of Ontario and the Government of Canada are investing more than $11.3 million combined to expand the CHAR Technologies' facility (Thorold, Ontario) to produce renewable natural gas and biocarbon using forest biomass. The Ontario government is providing $6.4 million for the initiative through the Forest Sector Investment and Innovation Program while Natural Resources Canada is providing $4.9 million through the Investments in Forest Industry Transformation program. The funding will create the only renewable natural gas facility in the country to exclusively use woody biomass. Government of Ontario
General Motors of Canada has opened the first full-scale electric vehicle manufacturing plant in Canada, supported by a $259- million investment from the Government of Ontario and more than $2 billion from GM Canada. The funding has enabled GM Canada to transform its CAMI and Oshawa manufacturing plants to EV plants and improve operations across all R&D facilities. Ontario Government
The Pacific Economic Development Agency of Canada (PacifiCan) has opened applications for the Regional Quantum Initiative in British Columbia to advance the commercialization pillar of the forthcoming National Quantum Strategy. Funding of $14 million in repayable and non-repayable contributions will be available over six years to support B.C. businesses and organizations in advancing and commercializing their quantum products and solutions for domestic and global markets. PacifiCan
École de technologie supérieure (ÉTS), part of the Université du Québec network and is one of the largest teaching and research universities in engineering in Canada, has received a non-repayable contribution of $3.76 million from Canada Economic Development for Quebec Regions (CED) for equipment to develop manufacturing processes that will strengthen R&D with small- and medium-sized enterprises in the aerospace sector. CED ETS
COLLABORATION & INNOVATION
Atomic Energy of Canada (AECL) and Canadian Nuclear Laboratories have broken ground on the Advanced Nuclear Materials Research Centre (ANMRC) at Chalk River Laboratories (CRL), which will "serve as the backbone of CNL's research and development infrastructure." The centre will be completed in spring, 2028 and is one of a series of new labs, office buildings and support facilities being constructed at the Chalk River site through a $1.2-billion investment from AECL on behalf of the Government of Canada. AECL
Eleven Quebec universities have joined 117 other universities worldwide to become founding members of the Nature Positive Universities Alliance, an initiative of the United Nations Environment Programme and Oxford University as part of the UN Decade on Ecosystem Restoration. Universities taking the pledge conduct a baseline assessment of their biodiversity footprint, set attainable and quantifiable targets, develop an action plan to achieve targets and report annually on their progress. Participating universities include:
École de technologie supérieure
HEC Montréal
Institut national de la recherche scientifique

McGill University

Polytechnique Montréal
Université de Montréal
Université de

Sherbrooke

Université du Québec à Montréal
Université du Québec à Trois-Rivières
Université du Québec en Outaouais
Université

Laval
Open Ocean Robotics (British Columbia), Digital Water Solutions (Ontario), return-for-reuse takeout container service Earthware (Alberta), Adaptis (Ontario), Planetary Technologies (Nova Scotia), TheoryMesh (Manitoba) and Swirltex (Alberta) are among 50 honourees being recognized as the most promising clean technology startups across Canada based on their potential environmental impact, investability, and probability of success. The recipients were chosen from among 150 nominations for Vancouver-based clean technology accelerator Foresight Canada and include businesses from water technology, carbon solutions, hydrogen, and renewable energy, among others. Funding support for the initiative came in part from the National Research Council of Canada's Industrial Research Assistance Program (NRC IRAP), GowlingWLG, the Business Development Bank of Canada's Climate Tech Fund II, the Canada's Clean50 Awards Program, Copoint (Calgary), Invest Vancouver, Platform Calgary, Simon Fraser University, and Vancity Community Investment Bank. Foresight 50 Pitchbook
A new online portal administered by eCampusOntario to drive research commercialization has received $4 million in funding from the Government of Ontario, enabling it to expand to businesses and publicly assisted colleges and universities in the province. Collaborations supported in the pilot stage of the Ontario Collaborative Innovation Platform included the development of a low-cost decontamination process for disposable N95 masks; exploring potential economic and labour market trends for the City of Toronto over the next three to five years, and investigating the impacts of telework on both the environment and employee performance. The portal will match industry professionals with equipment, facilities and experts at Ontario's postsecondary institutions and builds on the Tech-Access Canada model for linking small- and medium-sized enterprises to resources at postsecondary institutions. Government of Ontario
The Université de Sherbrooke has partnered with Caisse de dépôt et placement du Québec, Fondaction, the Canadian Parks and Wilderness Society (CPAWS Quebec), and the Québec Centre for Biodiversity Science to conduct research on creating biodiversity indicators that will enable investors to use a shared framework to measure how different investments impact biodiversity in Québec. USherbrooke post doctorate student Félix Landry is leading the project. Newswire
The University of Regina has signed a memorandum of understanding with the Colorado School of Mines to facilitate collaboration in a variety of research areas. Research priorities will include nuclear science and engineering, carbon capture, utilization, and storage, sustainable mining and critical minerals technologies, clean water innovation, hydrogen and alternative fuel technologies. University of Regina
VENTURE CAPITAL NEWS
Environmental Material Science (Saskatoon) has closed its first fundraising round for its soil contamination monitoring and remediation technology with a $1.6-million investment led by PIC Investment Group (Saskatoon), with additional support from Startup TNT (Edmonton), Golden Opportunities Fund (Saskatoon), and WTC Investments. EMS says the funding will help launch the company's 36-month growth strategy. EMS
The University of Calgary and Innovate Calgary have launched UCeed Energy, the fifth startup investment fund for UCalgary's UCeed portfolio. The $3.75-million UCeed Energy Fund was made possible through a $2.5-million founding gift from Calgary entrepreneur Don Archibald, with additional philanthropic support from the Tamaratt Fund at Calgary Foundation and funding from UCalgary's Global Research Initiative. The fund is open for early stage companies focused on developing research that brings innovation into the energy sector. UCalgary
POLICIES & REPORTS
The Canadian government has released a critical minerals strategy that aims to expedite new mining projects. The strategy is backed by nearly $4 billion in federal funding allocated in Budget 2022 and includes measures to speed up regulatory processes at the sub-national, national and international levels. The proposed funding will support R&D as well as technological deployment, and will fund industrial activities including geoscience, exploration, mineral processing, and manufacturing and recycling applications. Natural Resources Canada Reuters
RELATED: Quebec critical mineral strategy blurs environmental lines
The Government of Canada has opted not to renew a space-related section of the Comprehensive Economic and Trade Agreement (CETA) with the European Union, a decision that came into effect in September based on bilateral meetings, confidential written submissions, group discussions, and industry association meetings, as well as results of a Canadian Space Agency survey which saw input from space companies, small and medium enterprises, universities and research organizations from 2017 to 2022. The findings revealed that no Canadian organizations reported being able to access any EU contacts covered by the agreement; that it was unclear to Canadian organizations which major European space agencies were covered by the government procurement chapter of CETA, and that organizations felt that the structure of major EU space programs would require that Canada become a partner through significant investment before procurement would be open to Canadian companies. CSA
Spending on research in higher education rose to almost $16 billion in 2020-21, a 0.5 percent increase over 2019/2020, according to a recent Statistics Canada report on Canada's higher education R&D funding. Federal funding increased 10 percent in 2020/21 to $4.2 billion and higher education institutions increased their own funding by 1.4 per cent to $8 billion. Spending within natural sciences and engineering, however, fell 0.4% to $12 billion, its first decline since 2013/2014 mainly due to decreased funding from provincial governments and business enterprises. Stats Can
University of Guelph's Vineland Research and Innovation Centre has published its 2022/23 innovation report, which highlights a number of key initiatives for the upcoming year, including the adoption of a collaborative approach to automation innovation to compensate for the expected agri-food workforce shortfall, which is predicted to reach more than 123,000 jobs by 2029. Other developments include an autonomous greenhouse vegetable harvesting technology that can be used for an increasing number of vegetable crops and a case study to speed up new plant variety development. Greenland Canada
HEALTH NEWS
The University of British Columbia and Vancouver General Hospital & UBC Hospital Foundation are recipients of a nearly $40 million private donation for multiple sclerosis research and care, the largest known donation ever for MS research worldwide. The gift will be used to establish the BC MS Cell Therapies Translational Research Network, a research and patient-care hub that will focus on the development, manufacturing and testing of next-generation cell-based therapies and increase clinical services for patients and their families. UBC
THE GRAPEVINE
Dr. Alan Shepard has been appointed to a second term as president of Western University, effective until 2029. Shepard became Western's 11th president and vice-chancellor in 2019 and led a process resulting in its current research strategic plan, which saw the appointment of Dr. David Muir as Western's first associate vice-president for innovation and strategic partnerships in early 2022. Western U.
Pascal Grenier, Judy Illes, Catherine Karakatsanis, and Gisèle Yasmeen have been appointed to the board of directors of the Council of Canadian Academies. Grenier is senior vice president of flight services and global operations of aviation tech company CAE (formerly Canadian Aviation Electronics); Illes is professor of neurology at the University of British Columbia and the director of Neuroethics Canada; Karakatsanis is the chief operating officer and board member of Morrison Hershfield and president-elect of the Canadian Academy of Engineering, and Yasmeen is senior fellow at the Institute of Asian Research in the School of Public Policy and Global Affairs at the University of British Columbia and has served as vice-president of research and partnerships at the Social Sciences and Humanities Research Council. CCA