R$2023: crossing the valley of death, from research to innovation
Leah Geller
May 3, 2023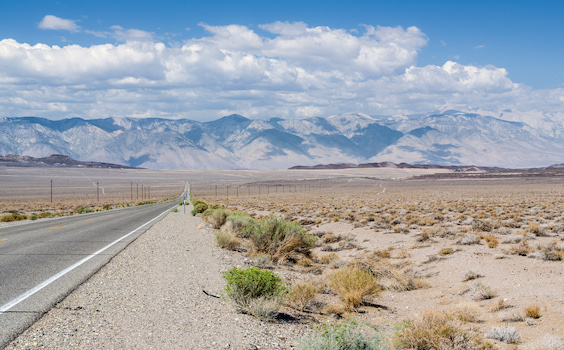 About a decade ago, Steven Holdcroft, a clean tech researcher at Simon Fraser University (SFU), was at the top of his game. He had all the publications, was in the top one percent of cited papers, held lots of patents, and his students were moving into industry.
He had also discovered a hydrogen fuel cell that was 30 times more durable than the existing alternative. It was cheaper to build than existing alternatives and avoided harmful "forever chemicals" that persist in the environment. But he had yet to found a company, and existing large companies were not that interested in his invention.
It was a perfect example of what is termed in innovation circles "the valley of death," where academic discoveries languish in the lab, lacking the resources to become tangible, real-world products with commercial success.
From lab to Global Cleantech list
But thanks to support from SFU and a small translational grant — an NSERC Idea to Innovation grant of $100,000 — he and his team were able to take his discovery, and patent and commercialize it. Holdcroft and three former students went on to found Ionomr Innovations Inc., a clean-tech, advanced materials company.
Holdcroft's accomplishment was recounted in a panel discussion at last month's Research Money conference, which included Dr. Elicia Maine, SFU's Associate Vice President, Knowledge Mobilization & Innovation and W.J. VanDusen Professor of Innovation & Entrepreneurship.
"Holdcroft's venture was helped by SFU's 4D Labs, a $90 million testing facility funded by CFI and regional economic development grants, which helps hundreds of cleantech firms prototype and characterize their inventions," she explained. "It was also enabled by our SFU Venture Labs and our mentors, one of whom became the Chair of the Ionomr Board."
Fast forward eight years, and Holdcroft's company has now been on the Global Cleantech 100 for two years running. It has raised its series A funding and is going into its series B round, raising $17 million, with Chevron and Shell Ventures as partners.
"Ionomr is now exporting around the world, developing something that is critical to Canada's needs, but also to an emerging hydrogen innovation ecosystem globally," said Maine. "It's just one example of intangible assets that, if handled properly, can really become transformational. The clean energy transition is incredibly important for Canada and the world, and our research scientists will need the translational pieces to contribute."
From concept to clinic
Holdcroft is far from alone in navigating the valley of death. BioCanRx is an Ottawa-based research network that invests in the development of immunotherapies for the clinic — taking inventions out of Canadian labs, putting them through pre-clinical development, and then launching clinical trials.
According to network President and CEO Stephanie Michaud, funding the regulatory stage of development, which sits between proof of concept and clinical trials, is critically important.
"That middle piece is our most heavily subscribed program," she told the Research Money conference attendees. "It's not fundable through a granting agency mechanism, because you won't get a publication out of it, and you won't be training students.
"For example, we'll have researchers who have a brilliant invention that has come out of their lab. They've established proof of concept and they would like to get it to the clinical stage. But the funding to create the regulatory package to knock on the door of Health Canada costs an enormous amount of money. It is often a bridge too far."
Michaud also emphasized the importance of using a systems engineering approach to the development of therapeutics, putting in place an infrastructure to support the process from beginning to end.
"Imagine you're a principal investigator trying to coordinate and assemble all these moving pieces together. Plus, you're running a lab and your own research program. It's too much for one person. So, we've thought about all the different steps, as well as the training that will need to be provided. These elements, together, make the engine work so we can deliver novel approaches for cancer patients."
BioCanRx recently carried out a 20-year retrospective analysis to understand what the landscape looks like in cancer immunotherapy development.
"We found there had been more than 700 clinical trials, of which only 30 — or four percent — were based on Canadian technologies," Michaud explained. "BioCanRx was responsible for half of those, demonstrating what we're able to do when we bridge the gap."
Insight from an investor
Fellow conference panelist Ken Newport knows first-hand what it is like to bridge that gap. As the Executive Chair of two Ottawa-based firms, Virica Biotech and TryCycle Data Systems, he is an entrepreneur, investor and corporate director. He is also a volunteer director, helping organizations like BioCanRx secure their connections to industry. He explained that organizations like BioCanRx are essential to taking a discovery to the point where it becomes interesting to investors.
"BioCanRx allowed the researcher to go through the regulatory piece, which was really valuable, because now you're starting to connect it to commercial viability. How does this get to market? How will regulators view it? What is the path of deploying it inside a product?"
Newport also noted that investors tend to be reticent about taking on new ventures in their earliest, and riskiest, stages of development, even if the price is comparatively low.
"We're often asked why the industry doesn't come in earlier. But I'll tell you, with only a few exceptions, we're not bargain hunters. We would much rather wait and pay a lot more for a de-risked asset than jumping in early."
R$