Growing investment, and agrifood
Guest Contributor
May 10, 2023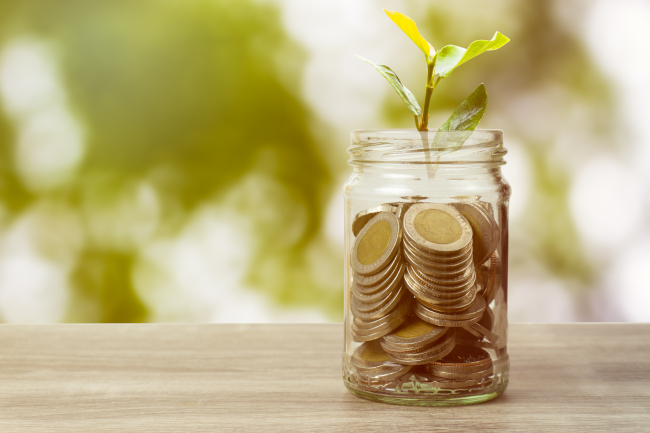 by Amy Lemay
Venture capital is often regarded as the lifeblood of high-tech innovation, spawning all manner of new enterprises in digital technology. But investors have been developing a similar enthusiasm for agrifood, a sector that was once overlooked in most discussions of innovation.
"Where has been the conversation on agrifood, when we're talking about industrial and innovation policy?" asked Bill Grueul, the CEO of Protein Industries Canada, at a Research Money panel last month. "The agrifood sector is export focused, it is renewable, it is sustainable, and it presents an almost unprecedented economic opportunity for the country."
He underscored his point with 2025 trade goals set by the federal government in 2017, which were $140 billion in domestic sales (from $110 billion in 2017) and $85 billion in exports (from $64 billion in 2017). "We blew through all those targets back in 2021."
That kind of performance also set the tone for last week's Agritech Venture Forum in Toronto. According to Christiane Wherry, VP Research and Products with the Canadian Venture Capital & Private Equity Association (CVCA), investment is flowing into the sector and the trend is expected to continue. She backed up that claim with more impressive numbers, from Canada and abroad.
Based on research by the CVCA, 2022 was a second record year, with $262 million invested in the Canadian agrifood sector. This year is shaping up to be another record year, with $128 million invested in 16 deals in the first quarter.
"So what this means is that Q1 was the highest quarter on record for both investment value and deal count into agtech," said Wherry. "And what this means is that there's a lot more deals, larger deals in the sector."
Globally, the picture is just as impressive. Jaleh Daie, Chair and Founder of Band of Angels AgFood Tech in Silicon Valley, told the conference that investment in the agrifood sector has grown from $3.1 billion in 2012 to $53.2 billion in 2021. Following a 30 percent decline in agrifood investments in 2022 — due to what Daie calls a toxic cocktail made up of the high cost of capital, inflation, and high valuations — the agrifood sector has returned to a steady growth trajectory.
"There's going to be new money coming into our community," she said, describing carbon capture as "talk of the town", driving interest in the agrifood sector by historically non-agrifood institutional and corporate investors. Of even greater interest to Daie is the increasing focus on agtech to increase farmers' margins.
"Unless you improve farmers' margins, they're not going to adopt the technology," she said. "And for that, you have to think about inputs, because of environmental concerns like water, pesticides, fertilizers, and robotics. These are areas I think are emerging as winners."
David Pierson, Managing Director for Venture Capital at Syngenta Group Ventures in Durham, North Carolina, described the number of name-brand, very large investment organizations knocking on their door, with an interest in partnering and joining agrifood deals.
"These are very large organizations that you'd recognize their names, that are reaching out and saying 'hey, it's our first time'," he said. "But it's absolutely refreshing because that's a lot of new capital that we'll have access to for our portfolio companies. It's really exciting. The pool of investors has consistently grown year over year; 2015 is when we really started to see this trend of new money coming into this space".
Panelists at the Research Money conference acknowledged the increasing investor attention to agrifood, adding that it will be crucial for the sector to build on this new and growing attention. Serge Buy, CEO of the Agrifood Innovation Council (AIC), highlighted how quickly this change has occurred.
"Ten years ago, when the AIC was organizing conferences, there was nothing from the venture capital side," he said. "Now we usually have about 10 venture capital funds that request information and provide information, and there's lots more within the country, specifically capital venture funds interested in agrifood."
According to Greuel, Canada can provide up to 10 percent of the ingredients for the global plant-based protein sector, a goal that will call for some $4-6 billion of capital investment over the next 10-15 years.
Entrepreneurs at both the Agritech Venture Forum and the Research Money conference shared the challenges they face in securing this level and type of capital investment needed to scale to commercial production.
"Backing of risk, back-stopping loans, increasing the risk appetite to the percent of opportunity, capital deployment — those are all really centred around the same thing: helping companies scale up ingredient and food manufacturing capacity in this country," Grueul insisted.
Mark Pendergrast, Director Business Development, Bayer-Microsoft Ag Cloud Platform, summed up the sentiments of many of the investors at the Agritech Venture Forum. "This is agtech's time to really shine," he said. "A lot more different kinds of deal flow are coming, but it's still coming and we're seeing this as a great opportunity for us to invest and double down".
According to Chris Bryson, Founder and CEO of Toronto-based New School Foods, "the more groundbreaking the technology, I think, the larger the capex investment. Canada has been an incredible place for us to build our company, especially leveraging a lot of the government grants that are out there. But capex is something that is woefully unaddressed. Most grants usually will not touch capex investments. Investors typically don't like capex investments."
Similarly, London, Ontario's Aspire Food Group CEO Craig Sifton said that the government is playing the wrong role by focusing its support on research and technology development, and generally avoiding capital expenditures.
"No one can finance cheaper, more effectively, capital deployment than the government — better than the banks from the standpoint of cost of capital," he told the Research Money conference, encouraging policy stakeholders to look at existing programs and figure out how to support entrepreneurs to fund capital deployment.
For Christine Lewington, CEO and Founder of PIP International Inc. in Lethbridge AB, building and growing her business in Canada is a priority. She is working on a state-of-the-art, net-zero plant in Alberta that turns low-value peas into high-value protein isolate, an operation she wants to scale up to meet ready demand from markets around the world. She suggested that $100 million from government would help her secure $150 million of Canadian venture capital, so she could complete this $250 million facility.
"We have the ability to not be the forgotten child," she said, recalling a large order she recently received from India. "The opportunity is just there for us, if we can unlock this capital."
R$