Federal government temporarily suspends funding for all new SDTC projects
Mark Lowey
October 4, 2023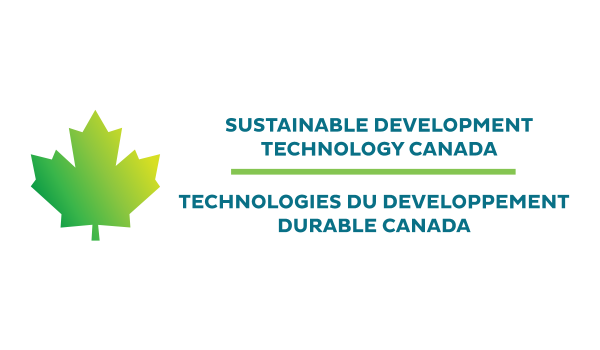 Innovation, Science and Economic Development Canada (ISED) has temporarily suspended funding for all new Sustainable Development Technology Canada (SDTC) projects, after an investigation found several instances where SDTC wasn't in full compliance with its contribution agreement.
"The fact-finding report identified a number of instances in which SDTC was not in full compliance with the contribution agreement made with ISED," François-Philippe Champagne, Minister of Innovation, Science and Industry, said in a statement. "It also identified opportunities for improvement in other areas not covered by the contribution agreement, and outside of the scope of intervention for ISED, including human resources, governance, and oversight."
Champagne said SDTC has received a detailed Management Response and Action Plan from ISED to address the issues in the report, which he expects to be implemented by no later than December 31 this year.
ISED also is exploring further options to strengthen the governance oversight of SDTC, which Champagne said he'll be providing further direction on soon. "As this process continues, we will continue to monitor the situation – because our government holds all organizations that receive federal funding to the highest of standards."
In the report by Raymond Chabot Grant Thornton, the third-party investigators said SDTC's decision to distribute $38 million in emergency "relief payments" in 2020 and 2021, during the COVID 19 pandemic, "did not appear to be consistent with the requirements" of SDTC's contribution agreement with government, since the payments didn't require project cost eligibility or monitoring and reporting, according to the report, which ISED provided to Research Money.
"When brought to the [SDTC's] Board of Directors for approval, the Covid-19 relief payments to active companies were found not to have followed the [SDTC] Corporation's conflict of interest procedures," said the report.
The investigators' report also said SDTC's conflict of interest policy was "inconsistently applied." "Conflict of interest policy does not require board members and employees to declare conflicts with consultants, expert reviewers and other companies providing services."
Investigators also found that two streams of funding created by SDTC, worth over $20 million, appear to "contravene" or "not meet the main goal" of its agreement with the government.
SDTC's Ecosystem Fund appears to be designated for organizations that may not be directly developing and demonstrating new sustainable technologies, which would contravene the spirit of the contribution agreement, said the report.
The reported noted SDCT made "payments [to SDTC recipients] associated with sales targets, which is inconsistent with the requirement to use the contribution exclusively for eligible expenses."
The report also cited a meeting of SDTC's board of directors on May 1, 2008, during which SDTC CEO Leah Lawrence noted that a funding gap exists for projects at the late-demonstration stage. The CEO proposed that SDTC consider funding projects at that stage to fill the gap, and that SDTC's mandate would permit funding of projects at that stage, according to the report.
"The Board authorized SDTC to proceed in the manner proposed the CEO. Review of the Board of Directors minutes showed that the ISED's Board of Director's representative was not in attendance at that Board of Directors meeting," says the report.
In addition, the investigators found that SDTC doesn't appear to have a formal hiring and termination policy. Instead, SDTC follows an informal process of documenting significant events in an employee's tenure, and key discussions that led to their termination or resignation. "SDTC's Human Resources' Lead had no record of complaints or whistleblowing and does not recall the existence of any evidence of complaints from prior years," according to their report.
ISED's Management and Response Action Plan requires SDTC to review and update its financial management and project approval processes; its code of practice and conflict of interest policy; its suite of human resources policies; and conduct a third-party assessment of the organization's health and wellness.
SDTC, in a statement , said: "We note the report found no clear evidence of wrongdoing or misconduct at SDTC and indicated that no further investigation is merited. The SDTC Board of Directors and leadership team are carefully reviewing the report and are taking action to implement the recommendations as quickly as possible to minimize disruption to Canada's sustainable innovation ecosystem."
SDTC also said it will suspend approval of new projects and won't be accepting new applications until the implementation of the Management and Response Action Plan required by ISED is complete, which SDTC anticipates will be by year-end. Otherwise, regular business operations will continue, SDTC said, including disbursal of funding for all existing projects in SDTC's portfolio.
SDTC annual public meeting didn't address ISED's investigation
Last week, SDTC, Canada's largest cleantech funding organization, focused on its achievements and the investment climate during its online annual public meeting.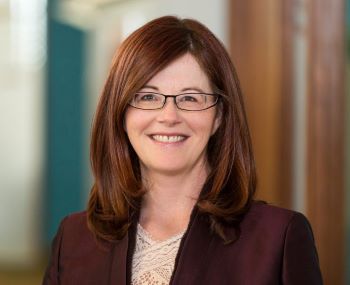 Leah Lawrence (photo at right), SDTC's chief executive officer who moderated a panel on cleantech investment, did not offer any comments about ISED's investigation, into complaints by a group of former employees alleging conflict-of-interest and fiscal mismanagement at SDTC.
ISED started the probe after receiving "allegations of wrongdoing" last February regarding SDTC funding decisions and human resources management.
Questions from online attendees at last week's SDTC meeting weren't made visible, so attendees were unable to see whether anyone asked questions about ISED's investigation.
Annette Verschuren, chair of SDTC's board, told the meeting that "SDTC is proud of the work that was done to expand our reach" in the past year.
SDTC is now providing funding to entrepreneurs in all 10 provinces, for the first time the since the organization's creation in 2001, she said. "Over the last year, SDTC approved funding for the greatest number of Canadian companies in our history – a record 115 projects – growing the total [SDTC] portfolio value to almost $6 billion."
SDTC's portfolio of companies raised $3.5 billion over the last year, beating the then-record high in 2021 and higher by 3 ½ times than the combined total raised in 2020 and 2019, Verschuren said.
SDTC's team connected with more than 800 entrepreneurs over the last year, she said, after stepping up its outreach efforts across Canada to grow and diversify its pool of funding applicants.
The number of women-led companies in SDTC's portfolio continues to grow, she noted, with 35 per cent of companies in SDTC's seed funding stream, and 22 per cent in the startup and scale-up funding stream, led by women.
Companies have told SDTC that its funding gives them greater credibility in the market and the ability to access more clients, Verschuren said. "They've also said our due diligence process is rigorous, that they emerge at the end of the process as a better company."
SDTC's due diligence process is one of the things that the group of former employees complained about in their allegations of conflict-of-interest and fiscal mismanagement.
ISED hired an external firm, Raymond Chabot Grant Thornton, "to examine the situation and validate the alleged facts."
SDTC's online meeting left Aman Chahal, one of the group of former SDTC employees who complained about the organization, exasperated.
"There was no acknowledgement of the fact that this investigation was happening," she said in an interview. "It's like their head is in the sand."
"SDTC doesn't listen to people. That's the crux of the [complainant group's] argument, Chahal said. And with SDTC hiding questions from attendees during its online public meeting, "that's exactly what they did," she added.
Also, it was not germane to SDTC's mandate to present a panel focused on venture capital organizations and VC investment, when SDTC is a federally funded granting organization, not an investment firm, Chahal said.
As for SDTC's portfolio companies setting a record over the last year for attracting investment, that's because SDTC is now funding scaling companies, such as Miovision, that are flush with cash and able to raise money, she maintained. "It's because they've decided to fund companies that are more ready for the market."
Yet SDTC's original mandate was to fund companies that take a long time to get to a Technology Readiness Level where their technologies are ready for consideration by investors, she said.
The organization is too broken to be fixed, Chahal said, adding: "I think SDTC should be dismantled."
SDTC said in an emailed response to Research Money that its annual public meeting is designed to update Canadians on SDTC's results from the previous year and provide maximum value to its core audience of entrepreneurs. "This year our theme focused on the state of innovation in Canada. We selected several questions from the audience that were relevant to that topic and well-suited to the expertise of our panel of guest speakers."
Investment climate challenges cleantech companies
The panel session CEO Lawrence moderated included five panelists – four managers at Canadian investment organizations and the CEO of a cleantech company in Canada. Their discussion focused on the current investment climate in Canada and the U.S. and advice for entrepreneurs and cleantech companies struggling to secure investment.
Lawrence, in responding to an attendee's question about the panel's focus and whether SDTC has switched to being an investment firm, responded that SDTC continues to be a granting organization and a "non-dilutive funder" that doesn't take equity. However, SDTC has similar kinds of investment criteria as the investment firms it works closely with, she said.
"The idea in SDTC's mandate is that we would provide a grant, knowing that a company is able to go through its innovation project that it has proposed to us, with the hopes of being able to commercialize the technology at the end of the day," Lawrence said.
As for the investment climate, given the inflation rate, rising interest rates, declining valuation in companies, and economic uncertainty, investors are much more cautious than they were a year ago, panelists said.
Investors are tending to move their money out of riskier assets like technology stocks in early-stage companies and into more stable and safer asset classes, said Geneviève Bouthillier, vice-president, private medium-sized enterprises, at Caisse de dépôt et placement du Québec.
"In a nutshell, the demand for risk is lower."
Carl Landry, Calgary-based managing director at the Canada Infrastructure Bank, said the rise in interest rates has essentially led to a 500-per-cent increase in the risk-free borrowing rate, which is changing capital flows and how people think about investing in startups.
"That's probably one of the most seismic shifts we've seen since possibly the great financial crisis in 2008, because money is no longer 'free' and people are very much now looking at all the alternatives they have for deploying a dollar of risk capital in the marketplace," he said.
This is having a significant impact on the closing of funds and the valuation that any company is able to garner in the market, especially those looking for earlier-growth-stage capital, Landry added.
Susan Rohac, managing partner, climate tech fund at BDC Capital, pointed out that the Canadian Venture Capital Association reported that 2022 was a bumper year for venture capitalists investing in Canadian climate companies.
"We're starting to see now that a lot of venture capitalists are a little bit sitting on the fence and waiting to see what's going to happen with respect to valuations," Rochac said.
When it comes to angel investment, research by the National Angel Capital Organization (NACO), shows that of the nearly 8,000 companies that approached angels for investment in 2023, only seven per cent received funding. The data also show the biggest challenge for entrepreneurs is at the pitch stage, highlighting the importance of investment readiness training for entrepreneurs, according to NACO.
Private sector funding, whether it's VC or equity markets, has been drying up across the board, said Dr. Raj DasGupta, PhD, CEO of Toronto-based Electrovaya which makes safe and long-lasting lithium-ion batteries, At the same time, he said, public sector funding from government has become more important, especially over the last 18 months.
DasGupta, who plugged into SDTC's online meeting from a U.S. Department of Energy (DOE) conference in Washington, D.C., said DOE is trying to deploy a large amount of capital into the cleantech space very quickly. The department is doing so through loan programs and the U.S. Inflation Reduction Act which is mainly tax incentives.
"That is driving a lot of growth in the sector when the private side has been drying up. There are definitely opportunities growing on one side and shrinking on the other," DasGupta said.
Canada has a rich and outstanding talent pool, thanks to world-class universities and government immigration policies to attract highly skilled immigrants, he said.
But when it comes to sales, he noted that 98 per cent of Electrovaya's anticipated US$40 million to US$50 million in sales this year are in the U.S.
There are also generous incentives in the U.S. for manufacturing, such as a 20-per-cent subsidy for producing products in the U.S., he said. "In Canada there hasn't been a broad policy that's equivalent to what you see in the U.S. with the Inflation Reduction Act."
While government money for procurement is available in both countries, the U.S. requires a lot more domestic content in products compared with Canada, DasGupta said. "So there's the production side and the demand side, and for both of those in Canada we're a little bit further behind."
As for what entrepreneurs should do during the current investment downturn, the panelists advised:
Be less dependent on the next round of financing, because it will be harder for non-profitable companies to raise funding.
Keep costs down, preserve cash, be patient and try to retain optimism.
Focus on building your business and company the way you want, not on the next funding round.
In pitching to investors, pitch to the right people who "fit" your technology and want to support it, and start building relationships with potential investors before making your pitch.
Be able to show you've already reached significant milestones, you have sufficient cash runway and you have secured some early-stage private sector investment or at least private sector interest.
Show you have a path to future profitability and the ability to raise enough money to get there.
"In an environment like today, the good companies will survive and the good ideas will survive," DasGupta said. "And those companies will become probably more efficient because there's less capital."
R$