Federal clean electricity regulations unworkable, says Alberta's power system operator
Mark Lowey
October 4, 2023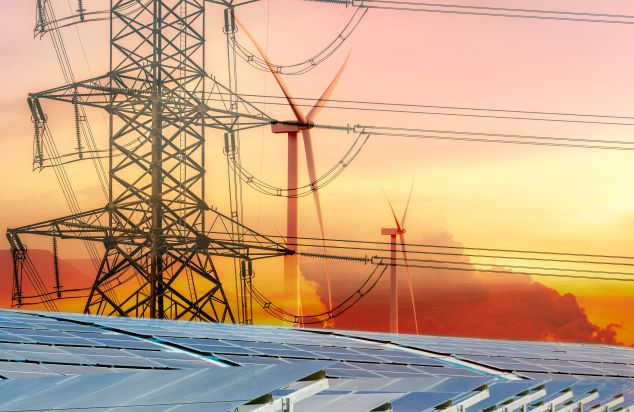 The federal government's proposed Clean Electricity Regulations (CER) unfairly disadvantage Alberta and impose an unfeasible timeline to decarbonize the province's power system, says the operator of Alberta's electricity grid.
The CER as it's written now will lead to higher energy costs for Alberta consumers and businesses and the risk of "brownouts," or temporary electricity shortages, in parts of the province, the Alberta Electric System Operator (AESO) said in media briefing last week.
Michael Law (photo at right), chief executive of the AESO, told reporters the CER's binding requirements and conditions to transition to a carbon-neutral electrical grid by 2035 aren't feasible and will cost about $118 billion more than Alberta's goal to decarbonize by 2050.
"Our analysis and engineering assessment is that there will not be sufficient supply [of electricity] in the province post-2035 to meet the demands of the province," Law said.
Alberta relies on natural gas-fired power generation for baseload power and to meet peak power demands, with 72 per cent of the province's electricity provided by gas-fired power last year, he said. The remaining coal-fired power, amounting to 12 per cent, is to be phased out early next year.
"Regardless of how much intermittent wind and solar Alberta has, the provincial grid will need sufficient dispatchable generation to meet the cold, dark windless winter nights that we have in the province and form our peak-load conditions," Law said.
Without that [gas-fired power), in the worst-case scenario, large areas of Alberta could be left without power, creating significant public health and safety risks," he said. "To be clear, as the operator of Alberta's electricity system, we cannot and will not let that happen."
The CER doesn't take into account that Alberta, by phasing out coal-fired power, has already reduced emissions in its electricity sector by 44 per cent, from about 50 million tonnes to about 30 Mt, he said. AESO's analysis show these emissions will continue to fall to less than 10 Mt in 2030.
Alberta currently has the highest electricity sector emissions of all provinces. At the same time, the province leads the rest of Canada in deploying wind and solar power.
Law said the CER's "truncated timeline" doesn't consider the time and costs required to test and deploy – for the first time in Alberta's electricity sector – carbon-reduction technologies such as utility-scale energy storage, carbon capture and storage, hydrogen-based generation and small modular nuclear reactors.
Carbon capture and storage, for example, is being used by the oilsands and conventional oil industry. "But it is not a technology that is in any way proven or commercialized in the power space," Law said.
The draft CER would allow gas-fired generating plants built before 2025 to continue to run, without CCS, for 20 years. New gas-fired plants with CCS would be able to continue operating after 2035.
But Law said that another problem is the draft CER stipulates that individuals and organizations that don't meet its binding conditions could be criminally prosecuted. That will discourage companies from making highly expensive, long-term capital investments in CCS and other carbon-reduction technologies, he said.
Albertans must have a reliable, affordable power system and one that underpins a robust Alberta economy, Law said. "We believe Alberta should take a pragmatic, thoughtful approach to energy transition."
Alberta's premier prepared to use province's Sovereignty Act
Less than two hours after the AESO's media briefing, Alberta Premier Danielle Smith said at a news conference that the electricity system lies within provincial jurisdiction and her government is readying a motion, under the its Alberta Sovereignty Within a United Canada Act, to fight the federal government's net-zero strategy. Alberta also is opposed to Ottawa's proposed 2030 target requiring the oil and natural gas industry to cut emissions by 42 per cent.
Smith's UCP government also launched a cross-Canada $8-million multimedia campaign, called TellTheFeds.ca, urging Canadians to contact Ottawa with their concerns about the Clean Electricity Regulations. The federal government is accepting public feedback on the CER until November 2.
The Pembina Institute, a Calgary-based clean energy think tank, said in a statement that the AESO's conclusions lack evidence and transparency. The institute and energy experts called on the AESO to release its modelling data and full analysis to support its claims.
Alberta's Ministry of Affordability and Utilities commissioned modelling, completed in January this year by ICF Consulting, to understand the impacts of the CER and reaching net-zero electricity by 2035 in Alberta, said Jason Wang, senior analyst with the Pembina Institute's electricity program.
"This report has not seen the light of day," Wang said. "The risk in working with this new conclusion [by the AESO] is that it hamstrings Alberta's ability to plan for a transition to a low-carbon, affordable and reliable electricity system."
In a report released this June, the Pembina Institute, identified six scenarios where Alberta can decarbonize its electricity grid affordably and reliably by 2035. Pembina's modelling, done with the University of Alberta, shows decarbonizing the grid would be $22 billion to $28 billion cheaper than predicted by the AESO. It would also save Albertans more than $600 per household in annual electricity costs, according to Pembina's report.
Federal Environment Minister Steven Guilbeault, during a speech last Wednesday hosted by the Canadian Club of Ottawa, called critics' claim that Ottawa is banning all natural gas-fired power generation by 2035, upon threat of jail time, a fabrication. "This fabrication is not designed to inform, it is designed to inflame."
Any claim that building a clean electricity grid will lead to power blackouts is "misinformation," Guilbeault said.
Alberta and Ottawa are still talking about how to reduce emissions, through a recently formed working group.
R$