Countdown to innovation in a very real place
Elizabeth Howell
May 17, 2023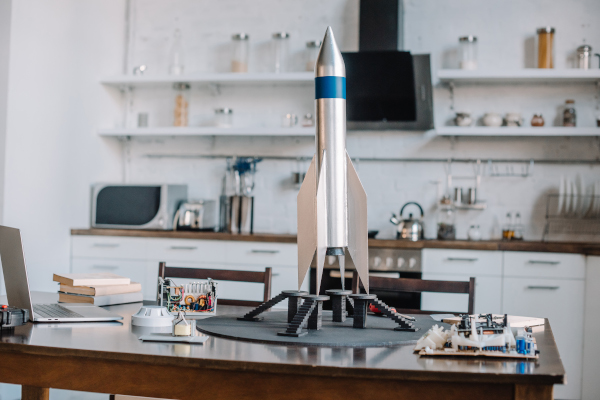 Coastal Nova Scotia, already steeped in centuries of maritime history, is now poised to make space history.
Maritime Launch Services (MLS) is building Canada's new spaceport in Canso, a four-hour drive north of Halifax. The site will host its first test launch this summer, perhaps followed by a space launch later in the year.
This first launch, scheduled around July, will use a rocket built by a group of students from York University's Lassonde School of Engineering. According to one local blogger, the rocket — about three metres long — has already put in an appearance at a local pub.
From that point on, the boosters will only get bigger. MLS is betting on Canadian government support for suborbital launches — payloads going up, then returning to Earth — and eventually rockets that will take satellites into orbit.
That support has been forthcoming. In February, the Liberal government pledged to review the regulations for launching to space. No company has attempted to reach space from Canada since the 1990s, with our most active former launch pad near Churchill, Manitoba having since become a designated historic site.
Now Canada wants back into what has become a fast-growing market for launch facilities. However, the country has not updated the necessary regulations to accommodate the more sophisticated demands of a world full of private sector players, including heavyweights such as SpaceX. These companies expect services providing them with rapid access to space for their payloads, even as multiple Canadian government departments will have to weigh in on their launch applications to Transport Canada. According to a federal government announcement, this process will be streamlined over the next two years.
"That was really ground-breaking," MLS CEO Steve Matier told Research Money. He recounted years' worth of work with federal partners to get that federal buy-in, which includes a promise to review launches on a "case-by-case basis", even before the regulations are changed.
Matier added that Nova Scotia's recent mild winter made it possible to get supply roads ready "all the way up to the launch pad area." Between that and a small concrete pad coming soon, he said, "it is adequate infrastructure for doing our first orbital launch." Meanwhile, MLS will also continue building its larger launch facility.
As for what the rural residents of Canso and nearby communities can expect, a recent SpaceX launch provided an all-too-dramatic teachable moment about the effects rockets can have on coastal regions. The famous Atlantic shore setting of NASA's Kennedy Space Center has hosted major launches for more than 60 years, carefully curating this high-risk activity to protect the local environment. However, SpaceX had a very different experience during the April 20 launch of its massive Starship vehicle from coastal Boca Chica, Texas.
The rocket threw concrete blocks from its launch pad into the nearby ocean, along with pillars of sand across nearby towns. Starship then spun out of control as it rose, making it necessary for operators to deliberately detonate and destroy it. While SpaceX regarded the failure as a valuable step to hone new technology, the Federal Aviation Administration (FAA) is reviewing the incident, as well as the environmental review process that led up to the event, which itself took 18 months. The FAA is also being sued by a coalition of local plaintiffs, although no allegations have been proven in court.
For its part, MLS underwent its own environmental review in 2019, addressing concerns such as safely containing fuels, managing stormwater to avoid toxic runoff, and performing careful studies to ensure activities do not have adverse environmental effects. Matier described MLS regular interaction with the Canso community for nearly a decade, as part of the launch site preparations. He previously worked with Spaceport America, the New Mexico development best known for hosting Virgin Galactic flights, which taught him the value of building local collaborations, including Indigenous groups and the fishery association.
"We weren't there to force this project on anybody, but to offer them an understanding of what it is to bring it in," Matier said, adding the process featured open houses, education on the technology, and the prospect of economic benefits.
According to Gordon MacDonald, Director of Economic Development for the surrounding Municipality of the District of Guysborough, MLS has carefully outlined its expected impact on longstanding sectors such as fisheries.
"People are obviously wanting to learn more and wanting to have comfort that it can be operated safely," he said, noting that all of the public meetings have been "very well attended." MacDonald added that people have been impressed by MLS's efforts to provide subject matter experts on request, providing more background information to any concerned members of the community.
The region MacDonald represents has an aging population of fewer than 5,000 inhabitants, who remain open to industries like oil, gas, and now space as a way of attracting and retaining young workers. And while there will be some openings for rocket scientists, MacDonald pointed out MLS will more typically need electricians, fire fighters, and construction workers — all available without years of post-secondary education, and with skill sets that can be developed locally.
Even before that first rocket goes up, he insisted, the community is already seeing changes.
"I look out my window here, and there's a 36-unit apartment building under construction," he said. "That's unheard of in this area. It's never happened before."
R$