Biomedical research hubs mark $580 million boost for pandemic-inspired research capacity
Monte Stewart
March 15, 2023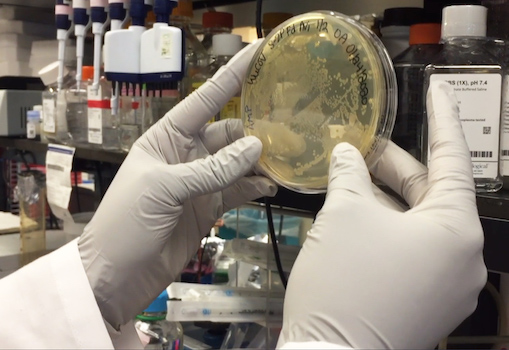 After battling COVID-19 for three years, the federal government is seeking to deter future pandemics through a $580-million investment in new biomedical research hubs across the country
Earlier this month, the federal government announced a $10-million investment creating five hubs led by six universities across Canada, including one leadership group that is is a joint-venture.
According to a government news release, the $10-million investment constituted the first stage of the Integrated Canada Biomedical Research Fund (CBRF) and Biosciences Research Infrastructure Fund (BRIF) competition. While unveiling the new hubs, Ottawa launched Stage 2 of the CBRF-BRIF competition, which will provide $570 million in funding for hub projects.
Four hubs will be led by the universities of Alberta, British Columbia, Montreal and Toronto, respectively, and the fifth will be guided jointly by the University of Ottawa and McMaster University. The University of Alberta hub will also partner with all Prairie universities.
Funds provided through CBRF and BRIF
The chosen hubs and funding through the Integrated CBRF-BRIF programs will advance Canada's Biomanufacturing and Life Sciences Strategy by strengthening the research capacity of the country's biomanufacturing and life sciences ecosystem, stated the news release.
The multidisciplinary research hubs aim to improve pandemic readiness and the overall health and well-being of Canadians, combining the strengths of academia, industry and the public and not-for-profit sectors.
"To continue to protect Canadians and to build a resilient biomanufacturing ecosystem, our government is taking every action possible to be equipped with the best tools," said Innovation, Science and Industry Minister Francois- Philippe Champagne in the the announcement.
The five new hubs are known as:
CBRF PRAIRIE Hub, led by the University of Alberta;
Canada's Immuno-Engineering and Biomanufacturing Hub, led by UBC
Eastern Canada Pandemic Preparedness Hub, led by Université de Montréal
Canadian Pandemic Preparedness Hub, led by the University of Ottawa and McMaster University; and,
Canadian Hub for Health Intelligence and Innovation in Infectious Diseases (HI3), led by the U of T.
"This investment helps to strengthen the resilience of Canada's life sciences sector by supporting leading Canadian research in innovative technologies that keep us safe and boost our economy," stated the federal government's news release.
Feds contend hubs will accelerate vaccine R&D
According to the federal government, these hubs will accelerate the research and development of next-generation vaccines and therapeutics and diagnostics, while supporting training and development to expand the pipeline of skilled talent. In addition, stated the news release, the hubs will also accelerate the translation of promising research into commercially viable products and processes. "By strengthening research and talent capacity and leveraging collaborations across the entire biomanufacturing ecosystem, Canada will be better prepared to face future pandemics, in order to protect Canadian's health and safety."
Prairie Hub executive-scientific director Dr. Joanne Lemieux (PhD), a U of A biochemist and X-ray crystallographer, told Research Money the hubs will expand Canadian biomanufacturing in case of another disease outbreak and help avoid shortages of key biotechnologies.
"As you know, during the [COVID-19] pandemic, the borders were closed and we didn't even have access to vaccines that were even manufactured in the U.S., so it just resulted in delays — and speed really can be important in public health measures to manage outbreaks," she said. "So this [domestic supply] can make a big difference in public health for the community. By having the hubs across Canada, we're really going to ensure that these pipelines are set up."
She noted that the hubs will also co-ordinate among each other and not just work in silos. "We really want to ensure that we're all working cohesively together so our biomanufacturing sector is enhanced in Canada."
Thus far, industry partners have just agreed to be part of the hubs, said Lemieux. Now that the hubs have been created, projects with industry partners will be developed. Industry partners may play a role in research projects or guiding commercialization and translation of products as well as the training of future vaccine developers.
"The role of the partners can be quite diverse," she said. "It's not just a monetary investment. We can also envision some of the partners playing roles in the training programs and work projects that would occur in, potentially, industry settings — to really ensure that the training programs are training the next generation of researchers to carry out the work properly."
She said the hubs could boost Canada's economy in multiple ways, initially through job creation.
"There will be many jobs available for manufacturing biologics in Canada," she said. "There are right now, and there's a need for these positions, and we will ensure that there are people available with the precise technical specifications needed to biomanufacture — in safe and appropriate protocols — compounds that are needed for therapeutics. We can also envision there may be either intellectual property or small startup companies that could spin off some of this research."
She said the U of A hub will focus on vaccine, small-molecule therapeutic, and diagnostic development. A unique aspect of the U of A hub, said Dr. Lemieux, will be its consideration of the World Health Organization's One Health approach, which emphasizes healthy people and animals coexisting in a healthy environment.
The UBC hub will develop "next-generation," immune-based therapeutics that can be manufactured in Canada, according to the federal government news release. The Université de Montréal hub aims to expand the growth of the biomanufacturing and life sciences sector to ensure that Canada is prepared for future pandemic and public health crises.
The University of Ottawa and McMaster University joint-venture hub seeks to produce vaccines, therapeutics and diagnostics before future pandemics, while the U of T hub aims to advance the concept of personalized and precise medicine to influence the development of vaccines, therapeutics, and other public health interventions.
According to a U of T news release, that university's hub, which has been dubbed HI3, will be a multidisciplinary and multi-sector coalition of more than 80 partners and include eight Ontario universities and six research hospitals.
The U of T hub will be co-directed by immunology professor Jen Gommerman (PhD) and molecular genetics professor Scott Gray-Owen (PhD).
Better to be proactive rather than reactive
"While it's human nature to be reactive, we must strive to be proactive, to prevent and limit the impact of future pandemics," Dr. Gommerman said in the news release. "We need an approach that centres on co-operation, unity, a pooling of resources, a free and open sharing of data and a commitment to serve those most at risk — this is the Canadian way."
The CBRF supports high-risk applied research, training and talent-development projects. It is administered by the Social Sciences and Humanities Research Council of Canada on behalf of all three federal research funding agencies, including the Canadian Institutes of Health Research and the Natural Sciences and Engineering Research Council of Canada.
The BRIF program caters to the biosciences infrastructure needs of post-secondary institutions and affiliated research hospitals. It is administered by the Canada Foundation for Innovation (CFI), a non-profit corporation that invests in research-related infrastructure at Canadian universities, colleges, research hospitals, and non-profit research institutions.
According to CBRF-BRIF competition Stage 2 rules, CFI will fund up to 60 percent of a biomedical research infrastructure project.
The new UBC-based immuno-engineering and biomanufacturing hub comes after the B.C. government injected $195 million into health and genomics research in 2021 through Michael Smith Health Research BC (MSHRBC) and Genome BC. As Research Money reported, the money was provided to further the province's goal of developing a global life sciences and manufacturing hub. Pandemic preparedness was one of the key goals of this financial injection, along with the development of academic-industry partnerships and commercialization of projects.
MSHRBC spokeswoman Andrea Fisher said her group is delighted to partner with UBC on its new hub.
"Health Research BC is excited to be supporting Canada's pandemic preparedness and strengthening of research capacity in B.C.," she told Research Money via email.
She noted that MSHRBC's support to UBC also contributes to the foundation's effort to grow health research talent across B.C., strengthen regional research capacity and support evidence-informed decision-making.
R$