This article is from the July 2017 issue of Canadian Innovation News. You can read the full issue here.
---
By Jassi Bedi
In 2001 suspicious mail showed up in New Brunswick. People feared that it may have been laced with anthrax like the letters being sent to congressional offices in the U.S. at the time.
No one wanted to move the mail all the way to the National Microbiology Laboratory (NML) in Winnipeg, so scientists had to rush out with all their equipment on hand. NML took inspiration from this and considered a solution that had equipment on-the-go.
Analyzing a sample takes long enough as it is, and having to move the sample to a lab just makes things needlessly difficult. So, they decided to make the world's first mobile lab.
The NML is a world leader in microbiology and crucial to the progress of medicine. They study some of the most lethal infectious organisms and are one of few labs worldwide that has four laboratories.
Their venture into mobile research allows for them to set up shop wherever they're called. This lets them do tests immediately and shorten wait times significantly. Remote locations really benefit because of their distance from laboratories.
Mobile labs as a concept are spreading worldwide. They were a great help in 2002 when diagnosing cases of Ebola in Western Africa. The symptoms of Ebola are very similar to malaria, so being able to do tests on site allowed cases of Ebola to be diagnosed more easily and, if needed, quarantined to prevent further propagation.
Ebola vaccine a game changer
The NML also made headlines globally last December with an experimental vaccine for Ebola that was found to offer full protection from infection when administered to someone within days of exposure to the virus. The results of a clinical trial held in Guinea in 2015, and published in the Lancet, were hailed by the World Health Organization as the first to prevent infection from one of the most lethal known pathogens.
"While these compelling results come too late for those who lost their lives during West Africa's Ebola epidemic, they show that when the next Ebola outbreak hits, we will not be defenceless," said Dr Marie-Paule Kieny, WHO's Assistant DirectorGeneral for Health Systems and Innovation, and the study's lead author.
Last year the vaccine's manufacturer, Merck, Sharpe & Dohme, received Breakthrough Therapy Designation from the U.S. Food and Drug Administration and PRIME status from the European Medicines Agency, enabling faster regulatory review of the vaccine once it is submitted.
(With files from Debbie Lawes)
---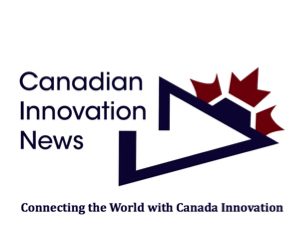 This article is from the July 2017 issue of Canadian Innovation News. You can read the full issue here.