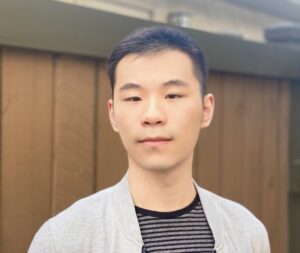 In 2020, revenues in Canada's Information and Communications Technology (ICT) sector reached an estimated $230 billion, even with the ongoing COVID-19 pandemic disrupting people's lives.
Though the modern internet is such a well-established and dominant force in our lives that it now feels like it has been around forever, online networks are still quite young compared with other ICT technologies such as computers.
In less than three decades, the internet has become essential to Canadian businesses and governments. But when it comes to ensuring their ICT dollars are spent efficiently and wisely, it requires some good old-fashioned verbal communication.
I'm a systems engineer, a front-line worker in ICT. I have seen up-close how the internet can benefit businesses and people, from improving the scheduling of medical appointments to being able to share work with overseas collaborators.
But I also have seen many horror stories that could have been prevented by effective communication, including about specific project needs and goals between the procuring client and the ICT contractor.
For example, take the Phoenix pay system, a government project introduced in 2009 to replace Canada's aging federal payment system which Ottawa initially assumed would save Canadians $70 million a year.
After an initial budget of $309 million, the pay system could cost taxpayers an estimated $2.2 billion by 2023, according to a 2018 report by the Senate Standing Committee on National Finance.
As of October 2021, there is still a backlog of 125,000 financial transactions waiting to be processed at the Public Service Pay Centre, according to Public Services and Procurement Canada.
Canada's auditor general concluded that the Phoenix pay system was an "incomprehensible failure of project management and oversight," and a "wake-up call" to the need for cultural change within government.
Canada typically ranks poorly on international measures of productivity. One way of improving that standing – and the country's productivity – is to ensure that deployed ICT meets an organization's actual needs.
Proactive and effective communication by both procuring clients and ICT contractors can save agonizing hours of worker frustration and lost productivity.
Poor ICT procurement results in production inefficiency
On the surface, ICT looks like a simple game. Put money into tech, either new hardware or software, and get results. For most firms, that's enough. But careless procurement can result in unnecessary downtime, often in the long run rather than the immediate future.
The costs of poor ICT procurement practices reveal themselves in worker frustration and production inefficiency, two factors that often remain unaccounted for in budget analysis.
Sometimes a client simply requests something an organization doesn't need, leading to months of painful coding and contract wrangling – a complete waste of resources on everybody's behalf.
ICT investment requires good communication and accountability, with project expectations and deliverables clearly defined.
To compete in today's technology-driven world, companies believe they must look to ICT solutions for their shortcomings. In hasty attempts to stay current, executives often fall prey to exaggerated promises from ICT personnel.
In my experience, the vast majority of program developers and ICT workers are ordinary people who cannot perform technological miracles. This means effective and ongoing communication is mandatory to make the most use of invested dollars and time.
Unrealistic expectations are often part of the problem. Everybody wants to hire somebody on the cheap who can, with a "flick of their fingers," make all their problems vanish. And because of the field's innate immaturity compared to, say, engineering or finance, some people still think this is a viable strategy.
Another challenge is the allure of the new and shiny. In the digital world, existing architecture is commonly ignored and, in the worst cases, spurned. Organizations often rush to embrace new technologies, no matter the time lost or the financial cost of any potential incompatibilities with existing systems.
Therein lies a strange distortion of the ICT industry's mindset: the idea that every component of software must be original. Software engineers are continually trying to reinvent the wheel. It's time to stop.
Knowledgeable ICT providers and procurers required
ICT is a rapidly changing field; industry knowledge will depreciate and ICT tools and frameworks will change at an increasingly hectic pace.
Despite how fast the industry changes, there is a mythical standard in the ICT world: the "10X" or "Rockstar" worker who can do 10 times the amount the average employee can.
But no matter how much work an ICT employee or contractor can accomplish, every ICT specialist needs to ensure their knowledge and skills are current and relevant in such a fast-evolving field. Otherwise, their work is wasted.
Likewise, those people procuring and actually using ICT technology need to have at least some working knowledge of ICT and the skills to effectively communicate their organization's needs and goals.
Several improvements are required, including:
In the current "Wild West" of ICT providers, individuals and departments procuring ICT should have some guarantee of competency. There are many certification programs available, including Cisco for security and management. Procurers also should ensure their ICT providers are in fact experts in their specific area.
Colleges and universities that teach information and communications technology should expand their programs beyond just technical courses, to include aspects such as project communication and ethical values. A little bit of training on how to communicate – at post-secondaries and on the job – can go a long way, providing there are frequent meetings and opportunities to use these communication skills.
Organizations should encourage those who work adjacent to technology to participate in their own technological development as opposed to ignoring it. Canada should offer incentives through tax credits for micro-certifications or other mechanisms to enhance ICT knowledge. A little knowledge about how code and computers work can enable employees to incorporate their perspectives into ITC frameworks, and help ensure that ICT procurement aligns with organizational needs.
Effective communication, greater knowledge about ICT, and accountability. These are the drivers that will minimize waste, save money and grow the reputation of both Canada's ICT industry and the nation's productivity.
R$