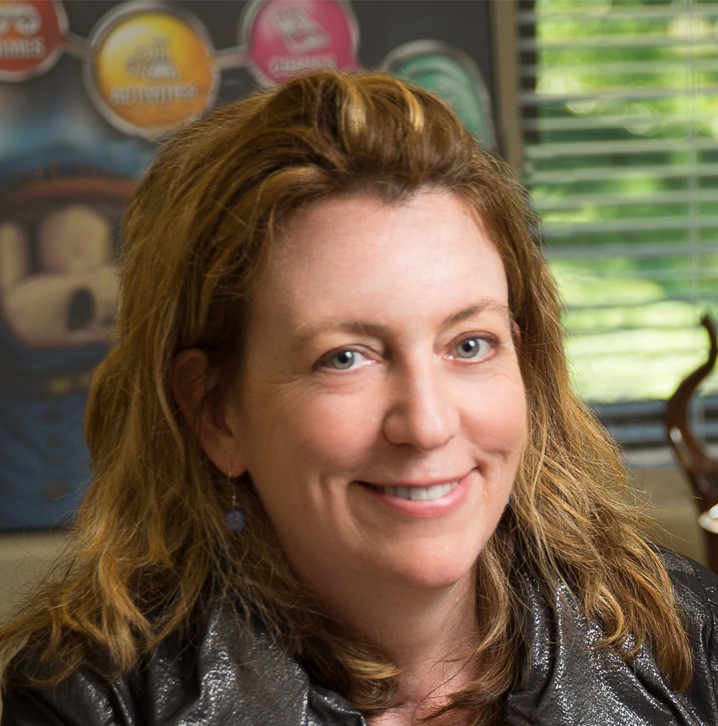 \
What do Sir Isaac Newton, Friedrich August Kekulé von Stradonitz, Albert Einstein and Sir Paul McCartney all have in common? They were all young innovators whose creativity resulted in seismic innovation shifts. They were also in their 20s when their discoveries were made.
Arguably, the theory of universal gravitation, the discovery of benzene and the other great accomplishments by these extraordinary people all started with an "Aha!" moment at a young age. From there, and with the help of a little passion and curiosity, they immersed themselves into the full development of their innovative creations that would go on to change the world.
There is a connection between youth, innovation and economic diversification. MindFuel has spent years piloting this framework, and we can unequivocally state youth hold the key to guaranteeing future economic success. By working with today's youth to cultivate and develop their creative and innovative mindsets, we can set them on a path toward success in creating solutions and contributing to industry development.
So, what is holding youth back from these glorious "Aha!" moments and the eventual innovative breakthroughs that follow? In short, we are. Our findings from working with youth: there is a widely-held notion among youth (and adults alike) that innovation is something we're born with or that innovation is something we have to "grow into" and is impossible to accomplish at a young age.
Over the last 32 years, MindFuel has impacted many students by engaging them in the world of innovation and dispelling their self-deprecating notions that they are not capable of innovation or economic change. We focus on empowering youth to explore their curiosity, providing resources and support to assist this process through collaboration, prototyping and more.
We've observed first-hand how students take their "Aha!" moments and nurture them along through rigorous development, with some students ultimately commercializing their innovative creations in cleantech, agricultural science, biotech and more. I have seen youth demonstrate incredible talent, from creating technology like an exoskeleton designed to help people with disabilities, to designing an underwater remote-operated vehicle for monitoring invasive species in waterways, to developing a treatment against parasitic disease in honey-bees.
Imagine if students across Canada received this type of support through transformative learning in innovation! What might the impact be on Canada's innovation sector and ultimately, economic diversification?
Investment in youth innovation space is critical
If Canada wants more innovators, then massive investment into the youth innovation space is critical. Canada is projected to have an even larger deficit of skilled workers in the coming years, partially due to "brain drain" — the mass exodus of young, skilled workers who have relocated to find employment elsewhere. The cause of this effect is simple: the current opportunities and positions in Canada cannot compete with those in other developed nations.
While Canada is the most educated country globally, it ranks only 17th out of 131 countries in terms of innovation, behind Switzerland, Sweden and the USA, to name a few, according to the Global Innovation Index 2020. The rankings are based on economic indicators such as infrastructure, human capital and research, and institutions such as our political and business environments.
The Global Innovation Index ranks Canada at only 19th in human capital and research, which looks at education, tertiary education and research and development. While Canada ranks high in several categories, such as institutions, political environment and government effectiveness, this is is offset by critically low rankings in Kindergarten to Grade 12 and post-secondary education and research and development.
The report also identified Canada's core weaknesses in government funding per pupil and graduate numbers in science and engineering. The numbers get even worse when you examine investments into under-represented student populations, who now comprise a significant percentage of Canada's overall diverse population and includes newcomers, Indigenous, women and people who are economically disadvantaged.
We don't need to look any further than the effects of COVID-19 from an innovation perspective to see that improvements in how Canada approaches innovation must be made quickly. We are entirely reliant on other countries' innovations to bail us out of this disaster.
Innovation allows our communities to address challenges and issues in new ways. Without innovation, our industries will inevitably continue to lag and our unemployment rates will continue to rise, and worse, our innovation gap will grow even higher than what it currently is.
Once our youth talent pipeline is gone, any momentum achieved to date is lost.
If we prioritize access to quality education and resources, and invest in opportunities for youth to develop innovative mindsets and critical thinking skills, we can better prepare our next generation of workers, researchers, academics, professionals, teachers and trailblazers to lead the way.
To put it simply: If we don't make youth, education and ultimately, innovation a priority as we emerge from the pandemic, then we will continue to lag in our collective efforts to economically diversify.
Cassy Weber (cweber@mindfuel.ca) is the Chief Executive Officer of MindFuel. She has spent her career working in the tech space and is passionate about helping Canada emerge as a global innovation leader.
R$