Quebec takes stock of innovation
Guest Contributor
February 15, 2023
By Alex Navarre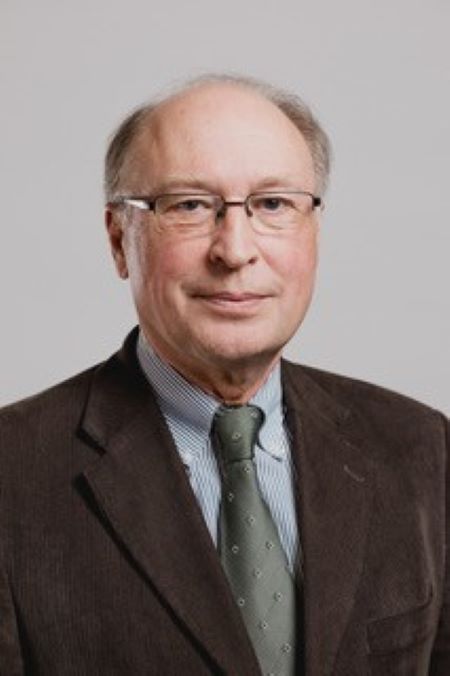 Dr. Alex Navarre, PhD, is Vice-President of Numinor Counceil Inc. and a member of the board of directors at Centre d'entreprises et d'innovation de Montréal. He is a past director of technology transfer units at McGill University and Western University, and first director of the Quebec Office of the Natural Sciences and Engineering Research Council of Canada.
All civilizations have been propelled by innovation, as it gave them a new edge in what has always been a competitive environment.
Recognizing the importance of this activity, the Canadian government has named chief science advisors for decades. Some provinces, such as Ontario and Quebec, have followed suit, although the Ontario position was ended in 2018.
Such positions are not new, though. In 1983, then Prime Minister Pierre Trudeau appointed Dr. Louis Berlinguet, a Laval-educated PhD in chemistry, as Chief Science Advisor to the federal government, in addition to his role as Secretary of the Ministry of State for Science and Technology.
In 1984, Berlinguet wrote a "science and technology sector perspective" outlining the priority issues for action. In his report, Berlinguet argued that the government's chief science advisor should report on Canadian science and technology, with recommendations as to priority issues, along with broad guidelines for the allocation of S&T resources.
Following in the footsteps of the federal government, the Québec government in 2011 appointed Rémi Quirion, a professor of psychiatry at McGill University and scientific director of the Douglas Mental Health University Institute, as the inaugural Chief Scientist of Québec.
Quirion, as chair of the boards of directors of each of Québec's three research funds (Fonds de recherche du Québec), oversees research by and partnership funding to those organizations, often leveraged through federal funding.
Recognising an emerging need, Québec in 2020 named a Chief Innovation Officer, electrical engineer and entrepreneur Luc Sirois, whose purview is to oversee commercialization by all provincially funded organizations, including universities and colleges.
Sirois, director general of the Conseil de l'innovation du Québec (Quebec Innovation Council), reports to Québec's Minister of Economy, Innovation and Energy (currently Pierre Fitzgibbon), who is responsible for an important government-owned financial corporation, Investissement Québec, which supports investment in Québec-based and international companies.
Ensuring that technology transfer happens
This approach, of having both a chief scientist and a chief innovation officer, allows more strategic integration of energy issues into economic decision-making, at a time when Québec is yet again on the cusp of a new era of major projects — including the building of dams, possibly in collaboration with Newfoundland.
A dispute between Hydro-Québec and the Churchill Falls Labrador Corporation, about royalty sharing from the Churchill Falls hydroelectric facility, has been a matter of enduring resentment in Newfoundland and Labrador.
It might be timely for a historic achievement to resolve this long-standing dispute with a future joint project. In fact, the conversion of our economies away from fossil fuels is a powerful incentive to such initiatives.
Moreover, electricity appears to be a driver, in a number of emergent industries: electric vehicles and commercial transportation, the artificial intelligence-enabled economy, quantum technology, modern greenhouse facilities, and solar and geothermal energy projects — to name just a few of the major long-term users.
One of the mandates given to Québec's Ministry of Economy, Innovation and Energy is to develop the downstream applications for innovations. As part of this mandate, the Conseil de l'innovation du Québec (CIQ) in 2021 created a new non-profit technology transfer entity, Axelys, whose function is to enhance commercialization of publicly funded research.
It is anticipated that a number of startups with breakthrough potential will emerge from activities at Axelys. But it is too early to measure the organization's success as an innovation engine.
The creation of Axelys is in line with that of several countries that have recognized the importance of this key technology transfer step, in which human interface is often required between the innovation and the industrial receptor.
The technology transfer step is also where so-called "gap funding" occurs. Axelys — like the SATT technology transfer organizations in France, Innovate Calgary in Alberta, or Ascenion in Germany — has access through Eurêka to equity or quasi-equity funding for its early-stage prospects. Eurêka, a $100-million investment fund managed through Investissement Québec, is aimed at stimulating the commercialization of innovations resulting from Québec public research.
Measuring the success of innovation
More importantly, the CIQ's mandate includes monitoring the progress of innovation within Québec.
Being able to measure progress is a sensitive, but also a necessary part of all policymakers' work. We have witnessed recently how sensitive such measures can be in the rankings of major universities.
In order to avoid the bias from surveys, the CIQ has developed a rather unique tool, the innovation "Baromètre", which integrates a number of provincial and federal databases to obtain a reading on the R&D output on the one hand, and on the innovation translation on the other hand, in various key sectors of the economy and in its various regions.
The initial results from the Baromètre are no surprise. They point to a lack of industry investment in R&D in Canada, as well as in Québec. In fact, a marked decline was observed since 2010, with a possible change in trend since 2018.
The Baromètre also correlated very significant growth by companies with their innovation propensity, and the impact this has on their exports. The main reason limiting innovation was the systemic lack of qualified employees dedicated to innovation development, as well as the need for enhanced training of such personnel.
In addition, the Baromètre outlines some intriguing results about the sources of funding for innovative projects, all along the chain of innovation. In short, some well-known grant programs do not seem to have been as popular, or effective, as one might think, among Québec companies.
What the Baromètre does provide is a current base of comparison, allowing future monitoring of progress. This is a unique and inspiring initiative that no doubt other governments will see fit to adopt.
After all, how can we escape factual statistics when they predicate future funding allocations?
R$