Too little juice, not enough jolt, no joy
Guest Contributor
February 8, 2023
By Michael Nitefor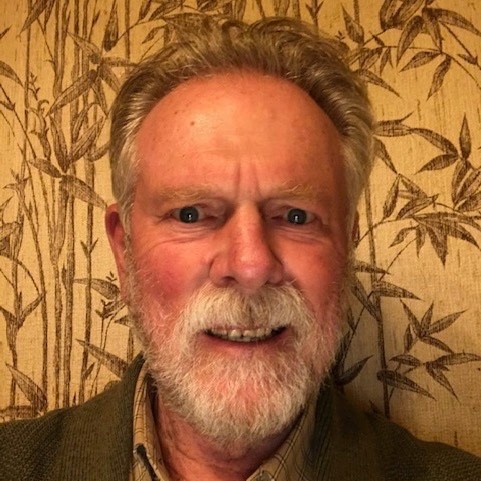 Michael Nitefor is founder and president of Toronto-based Air Lab, Inc.
The federal government's mandate-driven automotive electrification policy appears to have largely disregarded mobility culture's historic link to oil.
Aspiring to build a successful post-oil paradigm would have required delivering an order-of-magnitude superior alternative to petroleum-based transportation. This simply has not happened.
Complete electrification, now the de facto climate "solution," is burdened with serious technological and economic challenges — hefty price tags, charging infrastructure shortfalls, grid inadequacies, numerous battery-related issues, and tepid uptake.
With global electric vehicle (EV) sales amounting to only nine per cent in 2021, according to a report by the International Energy Agency, vehicle electrification hardly qualifies as a game changer. EV headwinds persist, not the least of which include a looming global recession, outsized sovereign debts, and crushing interest rates.
For more than a century, petroleum-based transportation proved extraordinarily successful, spinning off remarkable economic and social development. Cost-effective movement of people and goods has been the historic bedrock of economic well-being, since the days of the Silk Road. Modern, petroleum-based transportation essentially evolved as a market-driven phenomenon, powered by invention and private sector investment.
Starting in 1996 with General Motors' release of the EV1, abetted at that time by nascent demonization of oil and gas, the EV phenomenon has mushroomed over the last 25 years into what it is today — a shockingly costly and, some will argue, a totally misguided greenhouse gas emissions-abatement solution, largely driven by the "zero-emission" narrative.
Government mandates have laser-focused on zero-emission electric vehicle technology. While reduction of carbon dioxide emissions may be a worthy goal, the means of realizing this broad objective continues to be stifled by disproportionate attention to, and support of, the EV model, to the exclusion of other potential alternatives that are sounder in financial and technical terms.
Unless we have a reality-based interplay, between policy intent and appropriate technology-driven outcomes, off-target results are virtually assured.
Search still on for EV battery "fix"
A disconnect, between electrification policy and fiscally rational outcomes, is already causing serious problems. No amount of government subsidies can possibly fix the range of challenges, emerging as a result of governments' single-minded focus on vehicle electrification. Unfortunately, some in the private sector have seized upon the opportunity to take advantage. The major trade union Unifor, for example, recommends an auto parts supplier transition support program, and a new Ministry of Automotive Supply Chain Development. This, and more, all on taxpayers' dime.
Hastily conjured climate policy assumed that electric technology could be applied to reducing vehicle CO2 emissions. While electrification has proved extraordinarily successful, providing the world with lighting, heating, air conditioning, refrigeration, and industrial process needs — positive externalities if you will — it remains an open question whether electrification is a cost-effective and environmentally sound vehicular CO2-abatement solution.
The policy makers apparently did not fully consider how their policies would play out in the real world.
Central to the electrification model is the lithium-ion battery, tasked to deliver distance and convenience associated with legacy internal combustion engine expectations. Clearly the weak link, Li-ion batteries are heavy, slow to charge, with poor cold weather performance, related mineral mining, processing, and disposal challenges — billons are now being invested on a still elusive battery fix.
At which level of fiscal excess will governments come to the realization that fleet vehicle electrification, as currently conceived, may be neither technologically nor economically viable?
Looking further down the road
A broader policy perspective is needed to spur alternative CO2-reduction technologies.
The current deadline of 2035, by which all light duty vehicle sales in Canada must be electric, is only 12 years away. The slow pace of EV adoption since 1996 clearly indicates consumer hesitancy, in swapping reliable and affordable internal combustion engine vehicles for the force-fed electric option.
Canadians have the potential to invent a range of reliable, right-priced, and future friendly non-electric CO2 reduction options. What is needed are policies to induce consumer-centric technical solutions, clearly aligned with market and infrastructure realities.
Failure to innovate, on both policy and technological fronts, will trap Ontario's automotive sector in a narrow, one-track electrification model that is already showing signs of strain.
Current public policy, guided by questionable tactics, boundless expectations, taxpayer dollars, and rent-seeking private capital, has largely failed to meet CO2 emissions-reduction targets. On the present path, we face the prospect of generating an ever-widening gap between intent and outcomes.
It may well be time for policy recalibration, unencumbered by the risky, intolerably expensive, and slow-moving all-electric orthodoxy.
R$