Quebec needs strategies to decarbonize its economy not just attract low-carbon industries
Guest Contributor
October 25, 2023
By Normand Mousseau
Normand Mousseau (photo at right) is professor of physics at Université de Montréal and scientific director of the Institut de l'énergie Trottier at Polytechnique Montreal. Co-chair of Quebec's Commission on Energy Issues (2013-14), he is also co-director of the Energy Modelling Hub, co-founder and research principal of the Transition Accelerator and founding board member of the Canadian Climate Institute. This piece first appeared here.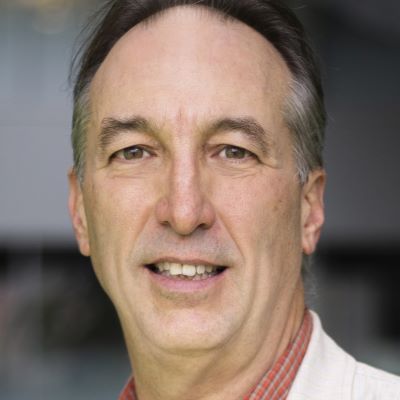 On August 17, Quebec Premier François Legault announced a major investment from a consortium of Ford and two Korean partners, EcoProBM and SK On, for the construction of a lithium-ion cathode factory in Bécancour, midway between Montréal and Quebec City.
According to the premier, this announcement, as well as another made last fall by GM and the Korean firm POSCO, meant "Quebec is truly positioning itself as a world leader in the green economy."
These two cathode plants, supported by taxpayers at the level of 50 per cent through Quebec and Ottawa, was followed in September with the Quebec government committing up to $2.9 billion to Swedish firm Northvolt for a battery cell manufacturing plant near Montreal. The federal government will contribute up to $1.34 billion.
Battery component and assembly factories are sprouting up globally at a remarkably fast pace as the automotive industry prepares to meet the 2030, 2035 and 2040 deadlines for legal bans on new internal combustion engines for personal vehicles in North America and much of Europe.
Just in Ontario, we have seen Volkswagen and Stellantis get multibillion-dollar investment support from governments that is unheard of, in addition to Umicore, which announced last year a $1.5-billion investment in Loyalist Township.
Like the Ontario projects, the announcement for Bécancour is devoid of any plan for local research and development that would help Quebec contribute to defining the next battery technology.
Yet the recently announced cathode plants, and those in the pipeline, are part of a strategy for Quebec to develop an ecosystem in an important new industry, while at the same time improving the value of its resources in lithium, graphite and other minerals essential to the battery sector.
In spite of decades of efforts, Quebec has largely failed to build a secondary and tertiary transformation industry for aluminum. With its proactive stance, including the creation of the Energy Transition Valley connecting Shawinigan, Trois-Rivières and Bécancour, coupled with efforts in building the full value chain – from extraction and transformation to the final product – Quebec's strategy seems to be working, ensuring enhanced benefits for Quebec and Canada.
Strategy must move beyond simply attracting new industries in the low-carbon sector
However, most of Legault's government efforts in greening Quebec have focused on expanding the number of electric cars in Quebec, as well as developing an industrial ecosystem around the electric vehicles.
As greenhouse gas (GHG) emissions from the transport sector represent 43 per cent of Quebec's total, nobody questions the necessity to act here. Much more is needed, though: the government's recent Plan for a Green Economy 2030, if it delivered as promised, which is unlikely given the absence of details, would reach 60 per cent of the government's own 2030 target of 37.5 per cent GHG reduction with respect to 1990.
Quebec's Green Fund (now the Electrification and Climate Change Fund) has poured billions of dollars towards reducing GHG emissions, but with little results due to deficient programs and plans.
To really become a "world leader in the green economy," Quebec must deploy solid, efficient and effective strategies to decarbonize all of its economy, not just attract new industries in the low-carbon sector.
This absence of significant GHG reductions can be partly understood by historical choices in Quebec.
First, while the rest of Canada (and much of the world) still faces notable challenges to fully decarbonize electricity production, Quebec's electricity is more than 99 per cent from low-carbon renewable sources.
Second, electrification in Quebec started more than 40 years ago, so that today, 40 per cent of all energy consumed in Quebec is electric, a proportion two times larger than for Canada as a whole; electricity powers important industries, such as aluminum smelters, and is the dominant energy source for heating residential buildings.
To further decarbonize, Quebec must turn its efforts to decarbonize sectors such as transportation and commercial and institutional buildings, as well as manufacturing, agriculture and industry.
A real strategy to remove fossil fuels from heat production in these sectors in a competitive manner would stand out on the world scene. Such a strategy cannot limit itself to installing a few heat pumps. This transformation requires developing significant know-how in handling heat fluxes, including energy storage and potentially managing multiple heat sources.
To become a green leader, Quebec needs to move beyond the simple assembly plant, following a process developed elsewhere, and identify sectors where it can contribute to GHG reductions through knowledge construction and deployment.
While Quebec can still take the lead position in decarbonizing heat production across its economy, the window of opportunity is closing fast. It must act now.
R$