Q&A: Former environment and climate change minister Catherine McKenna on COP26 and Canada's climate plans
Mark Lowey
November 30, 2021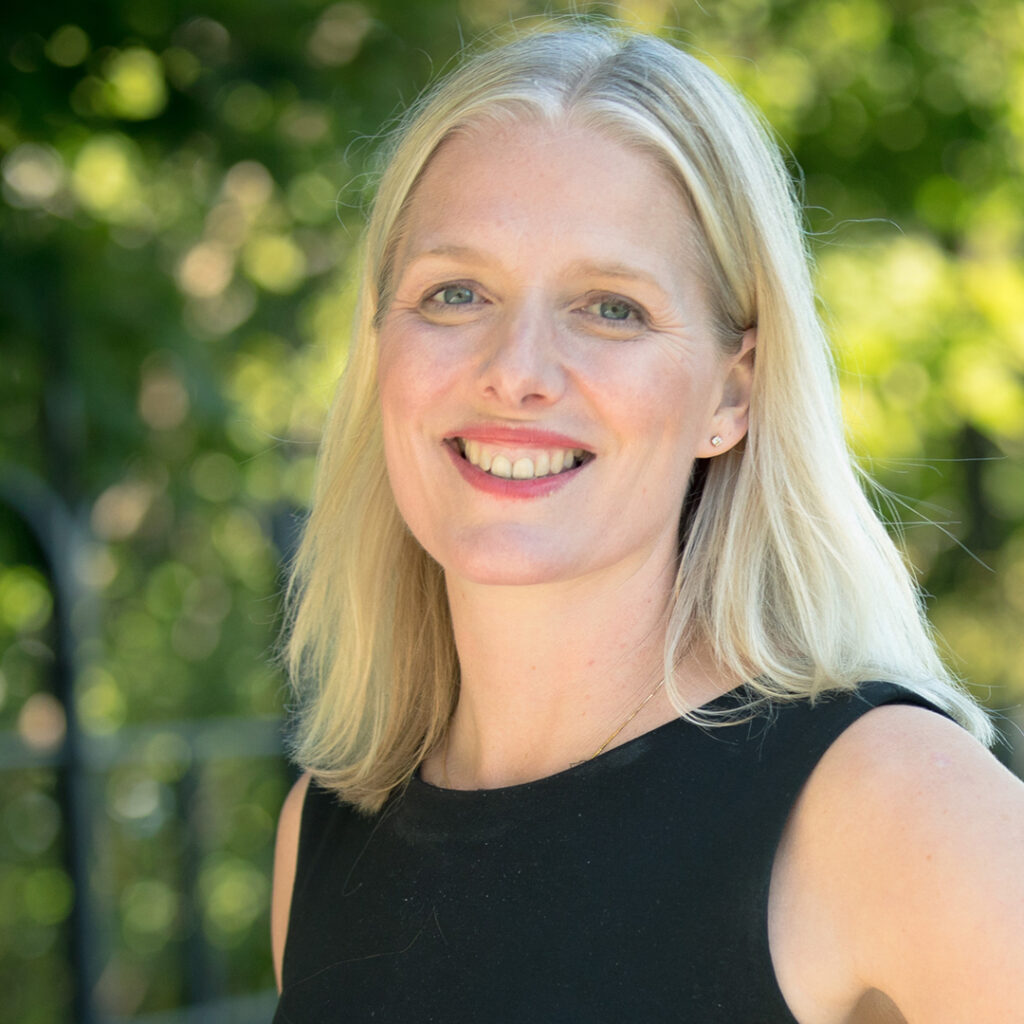 Catherine McKenna, former minister of environment and climate change, and former minister of infrastructure and communities, decided not to run again in the recent federal election. Trained as a lawyer, she served as a cabinet minister in Prime Minister Justin Trudeau's Liberal government from 2015 to 2021.
McKenna took part in the recent United Nations COP26 summit on climate change in Glasgow, Scotland. She attended the conference as a member of the UN delegation at her own expense, and says she offset the carbon emissions for her trip.
Research Money spoke with McKenna about the outcomes of COP26, the federal emissions cap on the oil and gas sector, federal investment needed to ensure the country meets its emissions-reduction targets, and her two "passions": climate action and supporting women and girls.
What do you think of the federal election results, and of Steven Guilbeault, a former environmental activist, being appointed as Canada's Minister of Environment and Climate Change?
Canadians voters are always right, so the Liberals got re-elected although with about the same number of seats. But what matters from my perspective was that there was more ambition on climate in the platform and that will make a real difference, because the one sector we do need to tackle in terms of emissions is the oil and gas sector. They are about one-quarter of Canada's emissions and they're going up significantly. So if we don't tackle the oil and gas sector we won't meet our targets, and they need to be part of the solution.
Doing that is not just about Minister Guilbeault. It's about Natural Resources Minister Jonathan Wilkinson and Minister Guilbeault, given that they both understand the need for a transition to a cleaner future, both from a climate perspective — and we're seeing the impacts — but also from an economic perspective that it is a huge risk to our economy [if we don't transition].
As environment minister, I brought Steven Guilbeault in, along with Tamara Vrooman from Vancity, to advise me on electrifying the transportation sector. [Vrooman, then president and CEO of the Vancity Credit Union, is now president and CEO of the Vancouver Airport Authority and chair of the Canada Infrastructure Bank]. Steven is a very pragmatic environmentalist, and he understands the role of minister is obviously different because now you're in government and you have to make things happen. But I think he'll be very good.
Did the COP 26 climate summit produce any outcomes that give you optimism that the world's nations can limit global warming to 1.5 degrees Celsius by 2030?
People put a lot of focus on COPs. The 2015 Paris Agreement is all about country action, obviously working with business and other actors. COPs don't reduce emissions, governments do. But I think you saw, because the focus of the world was on Glasgow, that countries came with more ambition, including Canada — we had a new target [to reduce emissions to 40 per cent below 2005 levels by 2030 — an increase from 30 per cent].
There were some initiatives that I thought were particularly good, like ending financing for fossil fuels internationally. There were some coal announcements, and I know there was a lot of focus on the fact that the language in the communique was "phase down" versus "phase out" coal-fired power. Communiques are one thing, actually doing the hard work is another. There were some good announcements about getting countries off coal, like South Africa where you actually have a very serious plan. I think we need to move to implementation.
I thought COP26 was good, but it showed just how far we are still away from where we need to be. So now we just have to do the hard work.
What most disappointed you about COP?
There were coal initiatives and the U.S., China and India didn't sign onto them. In a way, it wasn't a massive surprise. You know what disappoints me: it gets back to implementation.
There were announcements like Canada starting the Powering Past Coal Alliance with the U.K., and there was a price of admission. You actually had to have a phase-out date for coal. But on the same day they were announcing new members, the U.K. started another initiative where there was no price of admission and you could just say you were getting out of coal but you didn't have to have a date or anything. It [taking action on climate change] is not about having more people join, it's about having more people committed to doing the work.
I'm someone who is focused on how do we get the emissions reductions we need as fast as possible. We need to be net-zero by 2050. I worry that net-zero is just a get-out-of-jail free card for some folks. They just roll the target out there. And it matters whether you decarbonize quickly to 2050, or you backload that decarbonization. If you backload it, we're in big trouble.
Was there any progress made at COP 26 on establishing a global carbon market system, which could include an international carbon tax and emissions reduction credits, and a border tax on carbon?
I was on a World Economic Forum panel with some folks, including the International Monetary Fund (IMF), and they've come up with a proposal for a global minimum price for pollution. It is, as Lord Nicholas Stern [economics professor at the London School of Economics] said, the greatest market failure that we have — the fact that's it's free to pollute, that it's completely the wrong incentive.
The IMF's system, which I think has merit, would focus on the four largest emitters [China, U.S., European Union and India].  It's very hard to address the issue in the UN's Framework Convention on Climate Change because it's every country in the world. So start with the large emitters and work on them with a price that would be different, lower for India then you would have a price for China, and what you would have for the EU and the U.S. It's complicated, because the U.S. does not have a price on pollution so you'd have to have some equivalency on regulation.
But I think the fact that you have the EU and the U.S. talking about border carbon adjustments, the idea that if your aluminum or steel, for example, is coming from a country with huge emissions that you will be penalized, I think that's an incentive for folks to look at pricing.
I think it's really important. My background is a trade lawyer and this is an area I will be working on. I'm doing a session with the IMF on this. Pricing pollution is ultimately critical, because otherwise you have competitiveness issues. Canada has a price on carbon and it's going to be quite significant in the coming decades [reaching $170 per tonne of carbon pollution by 2030]. We don't want it to be a competitive disadvantage to our industries.
Some people in Alberta, including Premier Jason Kenney, say the federal government's plan to cap emissions in the oil and gas industry unfairly singles out one particular sector while not imposing a similar cap on other sectors, such as transportation. Do you think the cap on oil and gas emissions is needed, given Canada's escalating carbon price?
The problem is if you just look at pure projections over the coming years, we cannot have one sector whose emissions go up, and they're so significant, when Canada's emissions have to go down. You could plant every tree and retrofit every building and it wouldn't make a difference compared to the emissions coming from a particular sector.
The oil and gas industry has said that they can have much lower emissions. They've also said they want to be net-zero by 2050. So there's an opportunity for them to really figure out how to do this, working with the federal government. They need to be part of the solution, just because they're such a significant share of emissions and they're going up.
What about the oil and gas industry's argument that they're reducing the greenhouse gas emissions intensity (the amount of carbon emissions per barrel of oil produced)?
That doesn't cut it for me. There is a myth that goes around that they [Canada's oil and gas industry] have the lowest emissions intensity per barrel. That is simply not true. But also, it doesn't work. If your emissions intensity is going down a bit and your [overall] emissions are going up significantly, it's just math. You can just see the challenge.
What areas do you think the federal government needs to invest in — or increase investment in — in order to get the country to net-zero emissions by 2050?
As infrastructure minister, I started a national infrastructure assessment process. I think we need to figure out, for every dollar we spend, is it driving down emissions? We need sustainable infrastructure.
Also, we need to get all the provinces off coal-fired power. We still have four provinces [Alberta, Saskatchewan, Nova Scotia and New Brunswick] on coal. So there are significant investments that need to be made there. We need to retrofit buildings and new builds need to be net-zero. We need to electrify our transportation system, which is such a huge source of emissions.
Then of course there are investments in innovation. I think we need to be supporting Canadian innovation. I think we've seen a lot of great innovation here. We need to be very disciplined because there are not infinite public sector dollars. I think there's an opportunity to leverage the private sector, and that's what the Canada Infrastructure Bank was intended to do, [support] sustainable infrastructure built in the public interest by leveraging the private sector.
You've spoken publicly about the need to get more women and diversity of all kinds into politics. Yet when you were a federal cabinet minister, you faced a lot of online hate and misogynist slurs. And look what happened to Nunavut MP Mumilaaq Qaqqaq, who quit politics because she felt frustrated and alone in the House of Commons, and to former Green Party leader Annamie Paul who faced attacks from within her own party. Would you still urge young women and people of diversity to run for office?
I think we need more women for precisely that reason. Until we get more women, unfortunately there will be continued backlash. Some people don't want women, so that's their goal. I've been the subject of many attacks, and the whole point is to discredit you and to get you out. I think that that is why we need more women and that's why the Prime Minister is saying we're having 50 percent women in cabinet.
I'm certainly someone who thinks we need more women in politics. But we need more women CEOs, we need more women leaders. At COP26, only 30 percent of the leaders were women. The reality is that women care greatly about climate change. They also care greatly about collaborating and finding solutions. So having those voices would make a huge difference in terms of achieving some of the real outcomes we want.
Women are providing solutions everywhere, but we need to amplify their voices. We need to support them, we need to make sure they have the resources necessary, even women entrepreneurs. Often it's harder for them to get financing, so I think this is an across-the-board issue. I will never stop advocating for more women.
Have you decided yet what your longer-terms plans are?
I will only work in climate, to scale climate and nature solutions, and to also empower women and girls. Those are my passions and they will be my focus. Right now, I'm just looking at how best can I, in my small way, make sure that we actually do tackle climate change.
I feel that I've been very fortunate to have had an opportunity to work in government and see what policies work and don't, and how to get things done. So I'm trying to figure out how I can use that expertise somehow to make a difference. I've had many, many offers. But my goal right now is just to take a bit of time to think about what I want to do.
I think people wonder: Is it really hard not to be in politics? I made a proactive decision not to run. I think politics is great, I feel like I had a great time. I never got into politics to be somebody, but to do something. And my something is climate and I think there's a different way for me to tackle it right now. But I will always support good people and I will support progressive politics, especially politics that is focused on the planet and people.
This interview has been condensed and edited for clarity.
R$