Old oilfields yield new critical mineral
Elsie Ross
February 15, 2023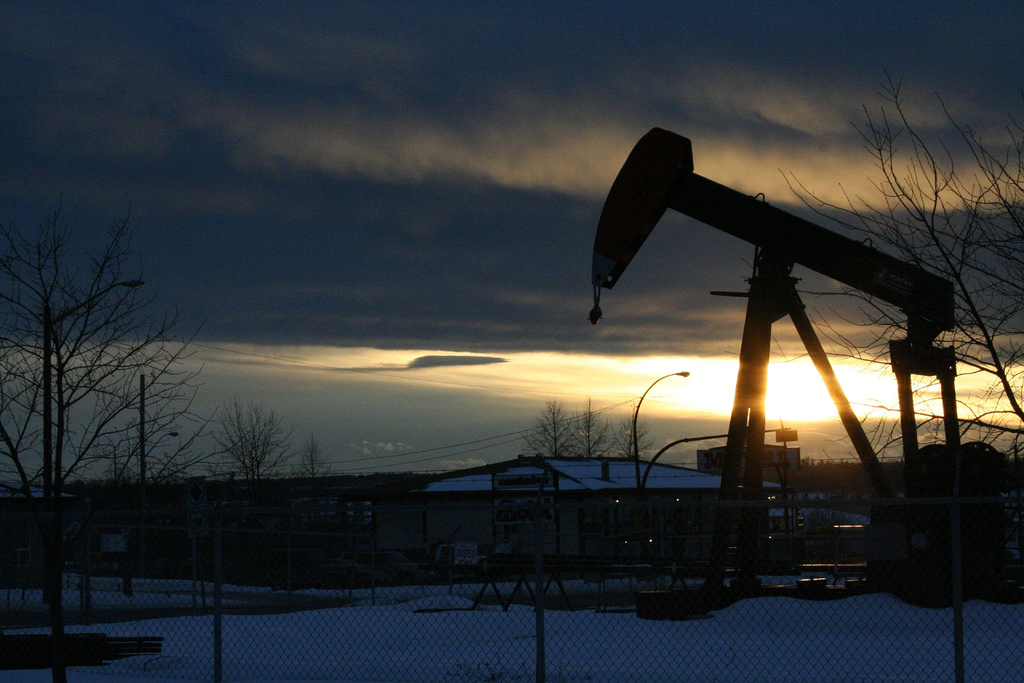 As the federal government steps up its focus on a domestic supply of critical minerals needed for the transition to a greener economy, brine from Western Canadian oilfields could provide an efficient source of battery-ready lithium for zero-emission vehicles.
Lithium is one of six components identified in the federal government's Critical Minerals Strategy, for their distinct potential to spur Canadian economic growth and their necessity as inputs for priority supply chains. Until now, this element has been mined from hard rock or open pit deposits of the mineral spodumene, which are found in Quebec. Those mines have faced financial and environmental challenges, along with long lead times.
This coming summer, however, Alberta-based E3 Lithium Inc. plans to launch a new commercial strategy known as direct lithium extraction (DLE). The pilot project would extract lithium from the massive Leduc aquifer, whose 1947 discovery by Imperial Oil Limited kicked off Alberta's modern day oil boom. Funding includes $27 million from the federal government, through the Strategic Innovation Fund's Net Zero Accelerator Initiative, and $1.8 million from Alberta Innovates, in addition to the $30 million raised by the company.
"We see 2023 as being the year where we advance out of being an exploration and development company firmly on the pathway to commercialization," Robin Boschman, vice-president external, told Research Money.
For the past six years, the company has been working on its patented Li-IX technology in which lithium-rich brine would be pumped to surface, the water treated and then run through a proprietary sorbent, a material highly selective for lithium ions, before reinjection into the reservoir. This technology generates a high purity lithium concentrate solution that would be refined to battery grade lithium hydroxide (LHM) on site using established lithium conversion methods.
"Direct Lithium Extraction technology is still relatively new although it has matured significantly in the last couple of years, and it has been significantly de-risked," said Boschman. "Many are working on it, including E3, and that's why our pilot project in the field is so critical."
The pilot, at a well site in south-central Alberta, will test the technology at a larger scale, under real-world operating conditions. The objective is to demonstrate that the ion-exchange technology can be scaled up commercially to produce lithium quickly, economically, and with a small environmental footprint. If successful, the company will scale up production in 2026, initially producing 20,000 tonnes/year of battery grade lithium.
The company cites laboratory demonstrations of DLE that eliminated some 98 percent of contaminants in the brine, and recovered more than 90 percent of the lithium. In contrast to mining, high recovery and fast extraction will mean less capital and lower operating costs to produce this critical element for a growing market.
A made-in-Alberta solution
E3 (originally named E3 Metals Corp.) began developing its technology with the University of Alberta, before taking its work in-house, where it has used its own lab facilities to refine DLE processes.
"It is really important, though, because it's a made-in-Alberta technology solution that could unlock Alberta's and Western Canada's brine potential," said Boschman.
In a webinar describing E3's plans for 2023, CEO Chris Doornbos explained the role of his firm in Alberta's longstanding energy sector.
"The best part about this is that we operate our project just like an oil and gas company operates," he said. "And that means that we're able to utilize that workforce here to create this industry."
Likewise, added Boschman, the role of the Alberta Energy Regulator also is well defined. "Our drilling licence is our licence to mine and it takes months."
Drilling into the past
In developing DLE, E3 took advantage of access to 70 years of data from Alberta's oil and gas industry. It also sampled more than 100 wells — some more than once— and drilled Alberta's first three brine production wells. In a formal report on the lithium-yielding potential of the province's Bashaw district, E3 estimated the amount of this resource to be the equivalent of 24.3 million tonnes of lithium carbonate.
The company holds 71 Metallic and Industrial Mineral (MIM) Permits, overlying the Leduc aquifer and covering a total land area of 515,602 hectares. This territory includes Imperial's freehold lands, which prompted that company to invest $6.35 million in the project, and provide technical support in areas such as water and reservoir management.
"They are a treasure trove of data and understanding of how to produce from this aquifer, so that has been a huge advantage to E3," said Doornbos, a geologist.
"We had this confidence, from the very beginning of the formation of this company ... that we knew how this aquifer was going to be produced [and would] be able to bring that confidence to bear as we developed it," he said, referring to the high expectations associated with assessing the feasibility of the site.
Boschman pointed to historical samples taken during oil and gas extraction, which showed lithium concentrations of about 75 milligrams/litre across the aquifer. That information was confirmed during E3's 2022 drilling program.
"The consistency of the concentration across the aquifer, and where our first commercial operations are planned, is really important," she said. "The consistency of the feedstock coming into the plant makes it simpler to design.
E3's Preliminary Economic Assessment in 2021 pegged the total initial capital cost of a plant producing 20,000 tonnes/year of lithium hydroxide for 20 years at US$602 million, with estimated operating costs of $3,656/tonne. The estimated after-tax payback is 3.4 years. This assessment assumed a price of $14,079 for LHM, although current spot prices can be over $70,000, with long-term contracts anywhere between $25,000 and $35,000/tonne.
Other companies are also exploring the potential of DLE. Vancouver-based LithiumBank Resources Corp. is working on two oilfield brine projects in northwest and west-central Alberta, while Prairie Lithium, recently acquired by Australia's Arizona Lithium Limited, and Grounded Lithium Corp. are pursuing brine projects in Saskatchewan.
Interest in mined lithium also is picking up in Quebec, where the government wants to see local downstream processing capability in proximity to the North American battery market. However, it can take an average of 12-15 years to get a minerals mine into operation, although the federal Critical Minerals Strategy is intended to accelerate this process.
Australian Allkem Limited's Galaxy Lithium (Canada) Inc. recently received federal government approval, with 270 conditions, for its James Bay Lithium open pit mine. Planned commissioning is in the first quarter of 2024, subject to environmental and other approvals.
Galaxy's 2021 feasibility study estimated a capital cost of US$285.5 million and average annual production of 321 kilotonnes per year of spodumene concentrate, over a 19-year mine life. Cash operating costs (FOB Montreal) are US$333 per tonne of 5.6 percent lithium oxide concentrate, and an after-tax payback of 2.9 years.
The company is continuing to study downstream options for the concentrate conversion.
R$