Keep on trucking? With EVs, perhaps not.
Guest Contributor
June 14, 2023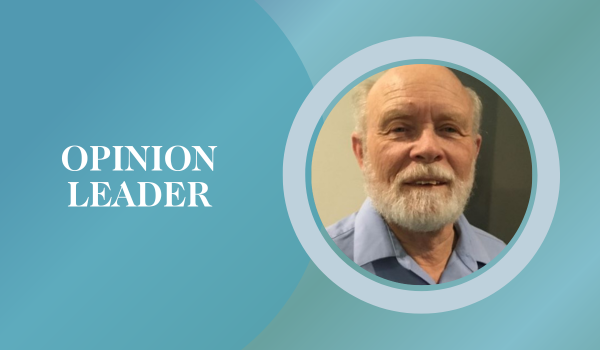 By James R. Coggins
James R. Coggins is a writer, editor, and historian based in Chilliwack, B.C.
There is wonderful news on the environmental front.
In 2021, the Trudeau government announced that, "By 2035, all new cars and passenger trucks that are sold must be zero-emission."
On December 31, 2022 (a strange time to announce anything), the government issued the regulations to implement this plan. This document stated, "At least 20 per cent of new vehicles sold in Canada will be zero-emission by 2026, at least 60 per cent by 2030, and 100 per cent by 2035."
According to this document, not only will this save the environment, but in the process Canadians will pocket billions of dollars in excess cash.
A cost-benefit analysis contained in the document estimates that consumers will pay an extra $24.4 billion between 2026 and 2050 due to the higher price of EVs over gasoline-powered cars and trucks, plus necessary home chargers.
On the other hand, the analysis predicts switching to EVs will save Canadians $33.9 billion in energy costs plus $19.2 billion in health benefits. This yields a net benefit to Canadians of $28.6 billion.
That is very encouraging news. It's also complete nonsense.
On the financial side, the analysis expects EVs will be less expensive than gasoline-powered vehicles by 2035, even though they are currently more than 50 percent more expensive, and sales have been sluggish despite government subsidies of up to $13,000 per vehicle.
The analysis expects that electricity rates will not increase significantly despite massively increased demand, that all consumers will be able to charge their vehicles at home in off-peak hours using slow-speed chargers, and that the price of lithium and other scarce minerals used to produce batteries will not increase.
The analysis does not take into account the billions of dollars in lost government revenue from gasoline and carbon taxes or the massive government subsidies to EV manufacturers ($13 billion to a Volkswagen battery plant alone). The switch to EVs could actually cost Canadians hundreds of billions of dollars.
On the practical side, electric light trucks simply cannot do the job. Electric sports cars might have excellent speed and acceleration, but people buy pickup trucks for their ability to pull and carry, and this is where the government analysis falls apart.
Last year, Car and Driver magazine evaluated the towing capacity of three high-end light-duty electric trucks. The tests found the three trucks "are wonderful towing companions," with massive horsepower and torque. However, "The range for all three trucks when towing was less than half as far as when cruising lightly loaded at 75 mph (120 km-h)," the report concluded. The Ford F-150's range shrank from more than 460 km to about 155 km when pulling a 29-foot, 6,100-pound camper around the magazine's test track.
Payload capacity of EV trucks is also a problem
An equivalent problem arises with payload (the amount a truck can carry in its bed). The Ford F-150 Lightning Extended Range model has a maximum payload of just 1,800 pounds due to the enormous weight of its batteries. A gasoline-powered F-150 can carry 3,325 pounds.
Any truck owner who wants to haul a heavy load faces the challenge of reduced payload when forced to go electric, and any truck owner who wants to pull a trailer faces the challenge of reduced range. Taking your boat to the cottage could mean stopping every hour or two for a half-hour recharge — if you can get a spot at the recharging station during cottage season.
The federal government's plan could mean the end of trailering in Canada.
To solve this problem, the regulations quietly allow people to buy plug-in hybrid electric vehicles (PHEV). PHEVs have an internal combustion engine and a battery-powered motor. This reduces range concerns but increases price and does little for payload capacity. Most significantly, PHEVs are definitely not zero-emission. Ottawa is admitting there are some things battery-powered vehicles simply cannot do.
Even this cop-out is not a total solution. Under Ottawa's new rules, PHEV sales are capped at 20 percent of all vehicle sales from 2028 on. As these will be the only trucks with any reasonable towing capability, demand will likely be high. And this will push their cost up even further.
As a result, recreational drivers who simply want to pull a camping trailer a few times a year are likely to find themselves priced out of the market, as they compete with contractors, tradespeople, landscaping companies, and anyone else who requires a functional truck for their livelihood.
The federal regulations observe that it is possible to add a "towing package" to many all-electric light-duty trucks to improve their range when towing (although not to the level of gasoline-powered trucks). But the estimated manufacturing cost of such a package for a battery-electric truck — compared with a plug-in hybrid electric truck — would be $17,100 in 2026.
So adding a towing package to all light-duty trucks, including PHEVs and battery-electric trucks, would increase the total cost of vehicles by $66 billion. This alone would flip the federal cost/benefit analysis from net positive to net negative.
I have examined the costs associated with electric vehicles and the greatly reduced towing range in more detail in two articles in C2C Journal.
R$