Freeland confident private investment in clean electricity will occur
Monte Stewart
April 5, 2023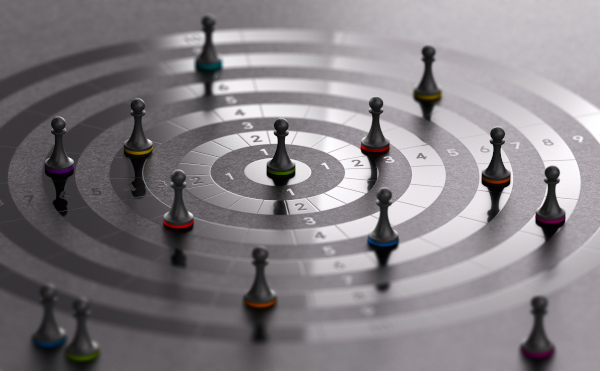 Canada's 2023 budget incentives will spur private companies to invest in the clean-energy transition, in spite of a negative OECD economic outlook for the country, says Finance Minister Chrystia Freeland.
"For the next generation, this transition [to clean energy] is where the world economy is going," Freeland told the Greater Vancouver Board of Trade (GVBOT). "It's where Canada has some very significant competitive advantages, and we really have to lean in and do it."
The 2023 Canadian budget allocates $80 billion to clean-electricity financial incentives over the next decade. Freeland likened the electrical expansion needed in this century to Canada's need to construct the Canadian Pacific Railway across the country in the 1800s.
"I think electricity is the railway of the 21st Century economy, equally challenging," she said. "It's a physical thing. We're going to have to actually build the stuff. And, I think, the measure of our success in the generation to come is very significantly going to be whether we meet that challenge or not.
"And I guess I'm kind of throwing down the gauntlet to you [in the business community.] We've put a very powerful measure in place. We're counting on public utilities [and] the private sector to get the job done."
Read more: OECD analysis finds new evidence for balancing direct and indirect support for business R&D
In a Q&A session, Freeland downplayed a question from GVBOT president and CEO Bridgitte Anderson, who noted Canada is expected to lag OECD member countries in economic growth over the next decade. Over the last two decades, Canada has traditionally lagged other countries in private investment in research and innovation that typically drive economic growth.
Citing International Monetary Fund figures, Freeland said Canada is in a strong position — and has the numbers to show for it. She noted that Canada had the strongest economic growth among G7 countries last year and has recovered more jobs — 126 percent — than other G7 nations since the depths of the COVID-19 recession.
Freeland also pointed to the Trudeau government's investment in childcare and early education and boosted immigration as key factors, along with the country's "strong, resilient, well-capitalized financial system."
"Beyond that, I really believe that the clean-economy incentives and measures we have in place are our big productivity driver," she said.
U.S. President Joe Biden's Inflation Reduction Act (IRA) has provided $800 billion in clean-economy incentives. That total dwarfs the $80 billion provided in Canada's latest budget.
But Freeland said the $80-billion total is enough in comparison to the U.S. investment.
"Short answer is, yes, 100 percent, we are absolutely competitive," she said. "We are at the table, we can — and should be — owning the podium."
She said Canada's $80-billion investment reflects the fact that, economically, Canada is one-tenth the size of its neighbour.
"We had to step up and put some more money on the table [as a result of the IRA], but I really do not think we should be framing what Canada is doing as a response to the IRA," said Freeland. "I think we should be thinking about the U.S. responding to Canada's climate action, which has been very energetic since 2015."
She said the measures contained in Canada's $80-billion investment are "really going to be about pulling in private capital."
Canada, with its abundance of clean electricity, is well-positioned to help meet burgeoning global power demand, she added. And, B.C., which has a plethora of hydroelectricity resources, is positioned to play a significant role.
"Canada is going to need to double the amount of electricity we generate by 2050," she told the GVBOT audience. "That is a lot of building. I'm counting on you to do it."
But, she added, Ottawa needs to be there financially to support the building.
During an unrelated event in Vancouver the next day, Research Money asked Freeland what gives her certainty that her envisioned economic growth and private investments will occur. Freeland stopped short of saying that she was certain they will happen, but expressed her optimism about Canada's future.
"I'm optimistic because, one, we have the people," she said. "Canadians are the best educated in the OECD. And, we are a country that welcomes immigrants, and that is good at it. So that's one of our strengths. Second strength: Our natural resources.
"And right now, with the clean-economy transition, and with the decision the world's greatest democracies have made, that they don't want to rely on dictatorships for their supply chains anymore, that puts made-in-Canada products at a premium — and that is a huge opportunity for us," she said.
The latter comment was a reference to Russia's president Vladimir Putin, his country's invasion of Ukraine and other countries' desire to wean themselves off Russian oil and gas.
"And then the third thing that gives me real confidence in Canada is, we have a tremendously strong manufacturing and resource base right now," said Freeland.
Patricia Mohr, a reknown economist and commodity market specialist who attended the Freeland's GVBOT session, called the $80-billion investment "positive." She said private companies and public utilities are likely to take advantage of a 15-percent tax credit for electricity projects.
"I think this comes in handy for people like BC Hydro, who probably want to expand the actual generation of electricity but also the transmission system, and we need to be able to expand transmission because some of the critical minerals that could be developed in the province need access to power," Mohr told Research Money in an interview.
Now based in Vancouver, Mohr is a former Toronto-based Scotiabank vice-president of economics and commodity market specialist. She now serves as editor of the newsletter "Critical Metals for a Sustainable World," sits on the boards of Vancouver-based junior mining company TECH-X and an Ontario forest products investment accelerator, and is active at the University of British Columbia, where she is listed as a member of Applied Science dean's advisory council.
She agreed with Freeland's assessment that Canada can build on its already large supply of green electricity, which is in the form of hydro, nuclear or renewable energy. (Mohr said green electricity accounts for 83 percent of Canadian supply, while Freeland said it was 85 percent.)
Mohr said Ottawa is trying to ensure that Canada has adequate supply to meet a big increase in demand over the next several decades. Ottawa is also "probably a little concerned" about power sector infrastructure incentives offered by competitors in the U.S., the Euro Zone and Japan.
The IRA, which is expected to provide $369 billion of incentives to invest in thing like green energy and the transition to electric vehicles and the hydrogen economy, could siphon off investments that would otherwise occur in Canada, Mohr added.
She agreed with Freeland's assessment that the $80-billion is proportionate to the size of the Canadian economy versus its U.S. counterpart.
"If you look at the size of the incentives, I would say that they are large enough in Canada to compete, though, obviously, the U.S. economy is really much larger," said Mohr.
R$