Billion Dollar Babies: BioVectra does pharma's heavy lifting
Guest Contributor
November 2, 2022
By Laura Eggertson
At the beginning of this summer, the Communitech accelerator in Kitchener, Ontario unveiled its "Team True North" initiative, to identify, promote, and support Canada's top-performing/highest-potential tech companies.
Communitech identified an initial cohort of 35 Canadian firms that it expects, based on objective data, to have the highest probability of reaching $1 billion in annual revenue by 2030.
Research Money has launched a new series, which we've called "Billion-Dollar Babies," to profile some of these top performers, featuring interviews by our writing team with the companies' CEOs/founders.
This profile focuses on BioVectra, a PEI-based biotechnology company.
When founded: 1970.
Where located: Headquarters and chemistry facilities in Charlottetown, PEI; biologics manufacturing plant in Windsor, NS,
Number of employees: More than 600, expected to grow to 800 within a year.
Core business: Contract manufacturing of biopharmaceuticals, meaning BioVectra scales up and synthesizes large or small quantities of medicines and other therapeutic agents for other biopharma companies.
Financial backing: Owned by H.I.G. Capital, a private equity firm. In 2018, H.I.G. spent US$250 million to buy BioVectra from Mallinckrodt plc, a global international pharmaceutical company.
On its Web site, BioVectra describes itself as a contract development and manufacturing organization that thrives on pharmaceutical challenges few firms would want to address. "Expertise in both microbial fermentation and chemical synthesis allows us to tackle today's development pipeline's increasingly complex molecules," it states, referring to clinical-to-commercial scale production of various biological agents.
Research Money interviewed Oliver Technow, CEO of BioVectra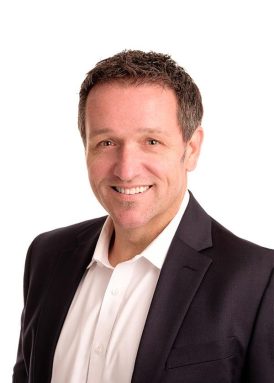 How did the company start?
The Dean of Science of the University of Prince Edward Island, Dr. Regis Duffy, one of the most lovely men you will ever meet, he got a little frustrated with the fact that all of his graduate students couldn't find work here on the Island. Remember, this is the time there was no bridge — the only way to get to this island was by ferry.
He used his garage — I'm not joking — he used his garage to set up a lab that created some basic fundamental diagnostic chemicals, so that his students, who he would then employ, could work on this lab. They would sell that stuff into North America.
So he creates a company in his garage, that then over several iterations, several growth spurts, this was now BioVectra. So the vision and the entrepreneurship and the persistence and just the overall ambition of a man to do that and bring opportunities to his students, it's just so heart-warming. My job is pretty easy. I'm just fulfilling his long-term vision.
Why do you think Communitech chose your company to include in its list of Canada's highest-potential tech companies?
The way that we look at our company here is with enormous growth potential. I think that resonated the same way with these guys. They saw our trajectory, they saw how we have solid plans in place to continue on this path and for being on this inaugural list. I have to assume we hit all the buttons.
What does it mean to be part of Team True North?
These type of nominations I consider as quite valuable external validation.
It gives us an opportunity for reflection, to seriously consider that what we do is on a great path, that others see that.
The benefits out of this are, you get connected to like-minded business leaders, to like-minded companies. I hope to get inspiration out of this. I hope to get to know some of these folks on a different level so that [I] can strike relationships that may come in handy over time.
What does your company do that's unique and innovative?
We are the company that the most innovative pharmaceutical and biotech companies trust with their most innovative assets. They come to us, [once] they have done, for example, early-stage clinical research — and now they need somebody who can actually bring this to commercial scale, to translate their early work in clinical trials to a larger scale so it can actually end up in patients that need this medication.
As a contract development manufacturer organization, we are not a one-trick pony. We can do pretty much every process there is out there. We are one of the top three companies in the world in specifically what is called 'microbial fermentation', a technology platform that you use to create chemical processes that then allow you to produce on larger scale.
We have, for example, the largest vessels in the world, in Windsor, NS. They are 17,000 litres – that's three storeys of a building. So we are able to produce on large-scale. If you have big pharma companies coming into the country, they usually are really good at producing one product — theirs. Whereas we can take on any technology from all kinds of companies, do the tech transfer and scale it up. This is the important element that was missing in Canada.
We don't need the patent or the licence, all we need is the technology transfer. We will never sell these products. We produce them on behalf of others.
The last example is [our] mRNA facility here in Charlottetown. This will be the first end-to-end facility that can produce what is called plasmic DNA, which is the backbone of the mRNA medication, and then producing mRNA vaccines and therapeutics out of this facility. [It's] the first end-to-end facility in Canada operational post-the big pandemic strike.
If you look at this facility that we built, and you were to take the Pfizer BioTek or the Moderna mRNA vaccine as a reference point, it would be possible to produce approximately 150, 160 million doses in a year. And we could actually fill/finish them — put them in an administrable form — of approximately 70 million.
How close is your company to reaching $1 billion in revenue and when do you expect you will reach that milestone?
I will not respond to that question with clear numbers because I simply can't. What I can tell you is, we have all the pieces in place, with a highly innovative company and capacity and capabilities that are incredibly unique for North America, to continue on our accelerated growth path.
If I create $1 billion of revenue and nobody has any fundamental value out of it, it means nothing. If I create $200 million of revenue and I help patients to have a better life and improved health, that means everything to us.
We'll continue to grow. We have changed hands several times. We kind of shrug this off. Whoever wants to own us and keep us operating, we focus on what we do. If anybody wants to take us public, great — I doubt it though.
What sort of support are you expecting from Communitech, since they now have you on their Team True North list?
Mostly the value for me is the opportunity to connect and just basically have a platform of professionals and folks who have rather unique skills that we can draw from.
Would you like your company to stay in Canada as it scales up? Do you expect that it will?
We are largely a bricks-and-mortar company. We are in one of the more unique geographies for high-powered industry sector. BioVectra at this point is more than 600 people; we expect to be around 800 in a year from now. We have five bricks-and-mortar facilities here in Atlantic Canada.
This is here for the long run. Which is really what matters to us. This is how this company has grown up. It's a true Atlantic Canadian company, and no matter who owns us, it sits and resides here in Atlantic Canada.
What are some of those advantages to being located where you are, in Charlottetown?
I love where we are. It gives you the opportunity to make a tremendous difference in people's lives here.
For those 600 employees and their families, we create a livelihood, and we create a future. That has been highly valued. In return, we receive a lot of support from the community, we receive a lot of support from government, from academia. Our voice matters. So we use this for the betterment of the region.
Our employment brand has been highly recognized. We are for five years running one of the Top Atlantic Canada Employers. We have been awarded one of the Top 100 Employers in Canada. People enjoy working for us in combination with the innovation we bring, the technologies that we offer, the growth we can offer to people. That's something that is rather unique in an area where employment is a treat.
We are a trusted source of information. We are drawn into helping governments, universities, communities, to advance agendas in the bioscience sector. There's lots to be loved in where we are, and it's just lovely here — on top of everything.