Thank you to everyone who attended the first UK RE$EARCH MONEY Conference. We were thrilled with the turnout and with the high level of discussion and networking that took place. We've had a number of people request that we run another conference next year. We'd love to, but we need your feedback to make sure it happens! Please fill out our conference evaluation and let us know if you'd come again, and what we can do to improve the conference experience.
Would you like to be involved in a future conference? Please contact Jeff Crelinsten at 416-481-7070 ex 1 or jcrelinsten@impactg.com.

Welcome to the edge of tomorrow.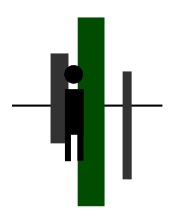 The financing landscape is changing dramatically as the Internet opens up new mechanisms for ordinary citizens, special groups and professionals to invest in companies and causes. These new modes of financing bring expanded opportunities for entrepreneurs and companies to attract funding from anywhere in the world and for investors to leverage their investments in innovative ways. They also promise to disrupt how public and private support for entrepreneurship and business development is delivered.
Who should attend this conference – and why?
Entrepreneurs. Whether you're a FinTech firm developing a new platform or a tech entrepreneur looking for new markets or financing, this event will connect you with potential investors, lenders, collaborators or customers.
Investors. Learn how the investing landscape is changing in both the UK and Canada. Meet potential co-investment partners from both sides of the Atlantic as well as companies on the leading edge of FinTech and other technology sectors.
Innovation intermediaries. Find out how accelerators and incubators are helping UK and Canadian tech firms scale and expand into Europe and North America. Meet potential suppliers, customers and investors for your client firms. Explore trans-Atlantic partnership opportunities with other intermediaries.
Government. Compare the policy and regulatory environments in the UK and Canada. Learn about innovation support programs that are successfully helping UK and Canadian firms scale. Hear from entrepreneurs and investors about what they need.
Financial institutions and other corporates. Meet innovators on the leading edge of FinTech and alternative finance from both sides of the Atlantic. Learn about the UK and Canadian ecosystems and explore trans-Atlantic partnership opportunities.
Whether you are from Canada or the UK, this is a chance to connect with and learn from your own as well as the global community.
Participants will get to:
Examine emerging trends in crowdfunding, impact investing, hi-tech accelerators and incubators, and scale-ups
Hear from thought leaders including Sherry Coutu (Cambridge University, Founders4Schools, London Stock Exchange), Hermann Hauser (Co-Founder, Amadeus Capital Partners) and Geoff Mulgan (Chief Executive, Nesta)
Share strategies and successful practices with Canadian and UK colleagues
Expand global networks in an intimate setting
Learn about different models and strategies for financing and scaling companies
Investigate the rapidly changing alternative finance environment in Canada and the UK
Meet investors and growth-oriented firms from both sides of the Atlantic
Explore trans-Atlantic collaboration opportunities
This is a great opportunity for companies looking to expand into European or North American markets or investors looking for co-investment opportunities.
Participation in this event is complimentary and by invitation only.
If you are interested in receiving an invitation, please contact Jeffrey Crelinsten at
jcrelinsten@impactg.com or +1-416-481-7070 ex 1.
RE$EARCH MONEY is Canada's leading publication on science, technology and innovation policy, funding and investment. Twenty issues a year, in print and online, provide information and analysis of trends in the Canadian innovation ecosystem. Our conferences connect leaders from business, finance, government and academia around critical issues affecting economic development and business innovation.