This article is from the July 2017 issue of Canadian Innovation News. You can read the full issue here.
---
The Canada Science and Technology Museum is about to get even more hands-on. And it's not just because the kids enjoy pulling levers and building things.
"Research has shown that children learn best through inquiry-based learning," says Valerie Lefebvre, coordinator of education and interpretation at the museum, which receives an average of 312,000 visitors annually, more than 50% of whom are children.
Inquiry, or problem-based learning isn't new but it is seeing a resurgence globally as an alternative to the more structured, curriculum-centred framework of most schools. Inquiry-based learning emphasizes learning by doing and mirrors the work of scientists as they actively discover knowledge.
Lefebvre says it's also a better way to prepare children for skills they will need for 21st century jobs, particularly in the areas of science, technology, engineering, arts, and mathematics (STEAM).
"We're redoing all our school programs based on proven educational practices," she says. "Our goal is to create programs that facilitate experiences for students – to get them questioning, making observations, and answering questions on their own to get that deeper understanding of how something works and how it's relevant to their lives."
The museum consulted with teachers and tapped into the growing body of scientific literature on the role of museums in inquiry-based learning to develop curriculum-based workshops and exhibits that support school programming.
"As an informal learning institution, the museum has that opportunity to provide experiences and learning opportunities that aren't always available in a classroom setting," says Lefebvre.
For example, the rebooted museum will feature a Makers Space where visitors can use 3D printers, laser cutters, and other sophisticated maker tools to experiment, design and create their own inventions.
Demystifying quantum computing
This December, the museum will be the final stop for the first-ever travelling show on quantum computing– developed by the Institute for Quantum Computing at the University of Waterloo – one of several Innovation150 initiatives supported by the federal government. The cross-Canada tour is exploring how researchers are merging quantum mechanics and information technology to revolutionize the future.
"Teachers told us one thing they have trouble teaching in physics is quantum," says Lefebvre. "The museum is excited to offer school programs that will accompany the exhibit."
The redesigned space will also feature a new children's gallery where the focus will be on inquiry-based play. A main attraction will be the new ZOOOMobile station where kids can experiment with vehicle design and learn about the scientific process of building, testing, and trying again.
"We want the children to come in and find their own problems and solutions," says Lefebvre. "It's really about the cycle of innovation and failure. We are hoping to encourage the next generation to fail, frankly, and to find out that failure is okay and should be encouraged."
---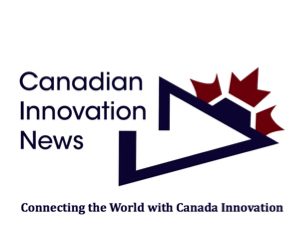 This article is from the July 2017 issue of Canadian Innovation News. You can read the full issue here.