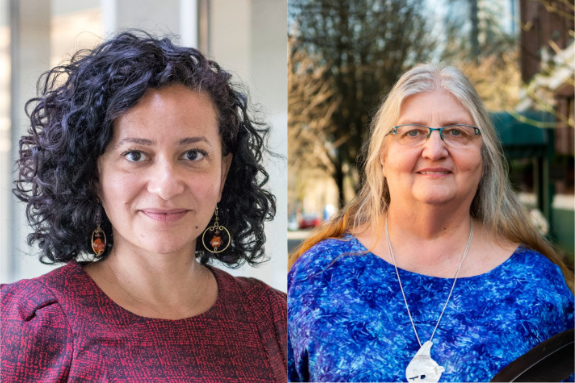 The COVID-19 pandemic has exploited the gaps and injustices in our social fabric to threaten lives and livelihoods, with disparities profoundly shaping both case counts and severe outcomes. This observation has brought discussions about equity firmly into the public discourse.
Similarly, research mandates across the country now almost universally foreground the importance of equity in approaches and outcomes. But reports largely stop short of offering guidance on how to engage in research in evidence-based ways that advance health equity.
Community-based research principles as utilized in community-academic collaborations offer insights for how to do this transformative work. We know the power and potential of this approach because we have spent the last 10 years engaged in a community-based Canadian Institutes of Health Research-funded research study called the Canadian HIV Women's Sexual and Reproductive Cohort Study, or CHIWOS.
CHIWOS is the largest community-academic collaborative study of women living with HIV (transgender and cisgender inclusive) in Canada. The study relies on a collaboration among researchers, clinicians, frontline service providers, community advocates and women living with HIV to redress a fundamental inequity: that the priorities of women living with HIV are desperately under-represented in research and programming.
We grounded CHIWOS in principles of critical feminism and anti-oppression, and embraced the clarion call of "nothing about us without us" by engaging with women living with HIV as core partners. We acknowledged that many of Canada's most oppressed and underserved communities share an experience of academic research as extractive with little community benefit. Or as many women referred to it: "drive-by research." And we committed to doing better.
We allocated funds, time, and other resources towards extensive community engagement and relationship- and trust-building. We were aware that community-engaged research often unjustly relies on unpaid contributions from community experts, so we developed and published a model for hiring, training and supporting women living with HIV to engage in research.
Community-based approach critical to understanding health outcomes
And what did we learn? By pursuing research grounded in community priorities, collecting disaggregated data and analyzing and interpreting findings using an equity-oriented lens, we observed patterns that were otherwise made invisible.
We learned that the differences in HIV outcomes among women living with HIV are often greater than those observed between women and men. Across our research, we observed the ways that LGBTQ women, trans women, racialized women, rural and remotely located women, Indigenous women, Black women and women with care-giving responsibilities experienced dramatically different health outcomes than their counterparts.
We were able to demonstrate how racism and sexism intersect with HIV-related stigma to shape health outcomes for racialized women. With Indigenous women living with HIV, we unpacked how government policies fueled by structural racism profoundly shape the healthcare experiences of Indigenous women. We laid bare that equity-oriented goals will not be achieved without addressing these structural forces.
We honour the 1,422 women living with HIV who shared their experiences and trusted us with their stories.
Our work also demonstrated the critical need for strengths-based approaches. Much of equity-oriented research is deficit-oriented, so we miss opportunities to learn about environments and factors that are protective. Strengths-based approaches open us up to other ways of knowing and spotlight community strengths that can be further nurtured through dedicated support.
Academic-community collaboration impacts how to do research
And what of impact? CHIWOS investigators published over 50 peer-reviewed publications, created clinical guidelines and community toolkits for women-centred HIV care, informed parliamentary committees on justice and human rights, and much more.
The collaboration also impacted how we can do research. For instance, our team held a ceremony to formally transfer CHIWOS survey data from Indigenous women living with HIV to Indigenous academic and community leaders, consistent with the Truth and Reconciliation Commission of Canada's Calls to Action and Indigenous Re-Search Principles.
But perhaps a largely under-recognized impact emerges from the experiences of women living with HIV themselves, who breathe life into our research and move us beyond goals of diversity to belonging. Women hired initially through CHIWOS have since been appointed to the boards of funding agencies, invited to join scientific advisory committees, recruited to join other research projects in HIV and beyond, and sought out for their expertise by trainees, clinicians, and researchers across the country. They have received prestigious national awards for their contributions to transforming HIV research in Canada.
We don't mean to imply that these academic-community collaborations are without challenges. They require time, humility, trust and capacity building for community members and academic researchers alike.
These are not activities that funding agencies, or tenure and promotion committees, or even departmental finance officers are always keen to reward; but these are essential components of equity-oriented research, particularly with historically oppressed communities. Transformative change for research requires structural change at universities as well.
Embracing community-based research principles within community-academic collaborations offers great promise to achieve equity in research process and health outcomes in Canada.
Dr. Angela Kaida, PhD, is an Associate Professor in the Faculty of Health Sciences at Simon Fraser University where she holds a Canada Research Chair in Global Perspectives in HIV and Sexual and Reproductive Health. Valerie Nicholson is an Elder, a woman living with HIV, and an Indigenous Peer Researcher at the British Columbia Centre for Excellence in HIV/AIDS and at AIDS Vancouver.
R$