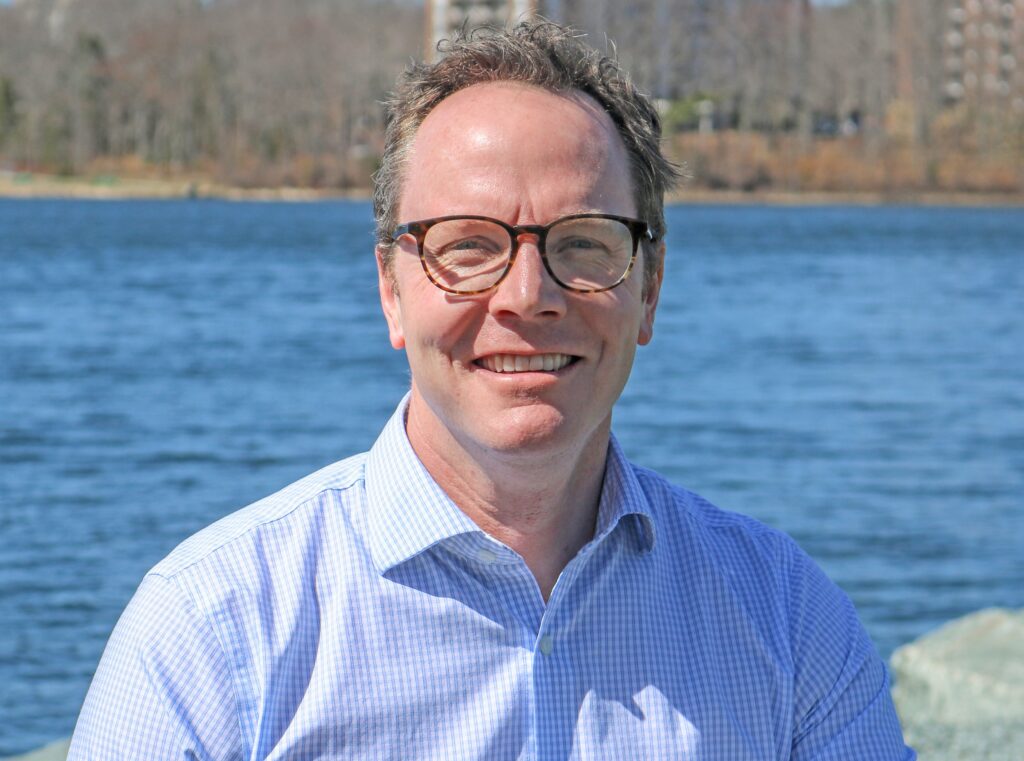 If the Organisation for Economic Co-operation and Development (OECD) predictions are accurate, the ocean economy will be worth more than $3 trillion by 2030, more than double its current value.
With the right focus, policies and funding, Canada could be poised to seize a significant portion of the ocean economy's growth as the globe recovers and rebuilds post-pandemic. This is particularly true of the blue economy, an important subset focused on the sustainable use of ocean resources for economic growth, improved livelihood and better stewardship of this planet's oceans.
Historically, ocean research occurred primarily in the Atlantic provinces, British Columbia and northern communities. However, for Canada to seize on all the blue economy opportunities, then ocean innovation and research must stem from and benefit all of Canada.
Environmental threats, transportation and energy challenges, fiscal pressures, and long-term and sustainable food supplies are just some of the addressable issues in ocean research. To find solutions, research teams need not start from scratch. Beyond new and ongoing ocean-specific research, selected learnings and innovations from land-based sectors may be applied in tailored ways to oceans, by individuals, institutions, companies and governments from any province or territory.
What if soil bioremediation techniques were adapted to use similar microorganisms for safely restoring marine environments? With the world's reliance on shipping, imagine the potential if Canada invests to lead the way in green hydrogen, having the dual impact of revolutionising the shipping and transportation sector while dramatically reducing its carbon footprint. Bio-friendly coatings on hulls could reduce drag on the largest ocean freighters or electric propulsion could transport global cargo, moving us closer to net-zero emissions and saving consumers money. Oceans also represent huge potential to sustainably capture and store carbon through innovations in negative-emissions technologies.
Awakening to the ocean potential
Many ocean innovators in Canada are already leading the way globally, yet we are still underrepresented relative to the vast opportunity. Canada's Ocean Supercluster, the Blue Economy Strategy and the Ocean Startup Project among many others are awakening us to the ocean potential.
The pandemic also pointed out areas for improvements and shifted the mindsets of countless more mid-career professionals, students and new graduates, academics, engineers, biochemists, data scientists and many others. No longer content to work in traditional IT, business or financial markets, some of the brightest minds are rethinking their career outlooks and turning toward innovation, the oceans and a collective purpose — making the world a better place.
While universities, government and multinational companies may be big players in ocean innovation, the introduction of new technologies and approaches more often come from startups. With more than 97% of Canadian businesses being small and medium-sized companies, entrepreneurs and researchers are perfectly positioned to bring innovative ideas to reality.
We are seeing great ideas arising from Indigenous communities, post-secondary settings, rural areas and urban centres, and inland and coastal regions, and on fishing boats and Royal Canadian Navy frigates. Canada has much experience and ocean knowledge to draw on.
Scalable ocean business ventures on the rise
Partners from across the innovation ecosystem have already collaborated to make it easier for innovators to access the training, funding, mentorship and support to create and grow an ocean business. After forming a pan-Atlantic collaboration between Innovacorp, Genesis, PEI BioAlliance, New Brunswick Innovation Fund, Springboard Atlantic, and Creative Destruction Lab-Atlantic, those partners brought in key supporters like Canada's Ocean Supercluster and the Atlantic Canada Opportunities Agency.
Collectively, they had the foresight to launch activities that have already led to new startups forming and existing startups refocusing to address ocean markets. This has quickly evolved into a national project because of broader interest, enthusiasm and momentum in the ocean sector, and activities like Lab2Market Oceans and Ocean Startup Challenge that are open to innovators from coast to coast to coast. Both those activities are accepting applications for second cohorts, with the Challenge providing up to $1.4 million to entrepreneurs developing ways to solve industry challenges.
Stemming from Canada's wealth of talent, ocean resources, supportive ecosystem and experience across marine and technology sectors, we expect to see more individuals and companies create scalable ocean ventures. Ideally, these ventures will have a focus on the blue economy to achieve benefits for the planet and its people, while creating profitable returns for stakeholders.
For Canada to become a leader in the blue economy, we must prioritize it as a nation. To realize the economic gain and a sustainable future requires policies to nurture sustainable ocean growth, nationwide participation and collaboration, aggressive funding to help drive early-stage innovation, a vibrant venture capital and mentor community, and concerted efforts to connect those innovators with the impressive incubators and accelerators in this nation.
Canada has much of what is needed to succeed. It is up to us to plan for the blue economy, seize the opportunities and make a name for Canada as a country that bridges its traditional strengths with innovative advances for the health and wealth of oceans.
R$