R$2023: Industrial policy and the digital sector
Tim Lougheed
May 31, 2023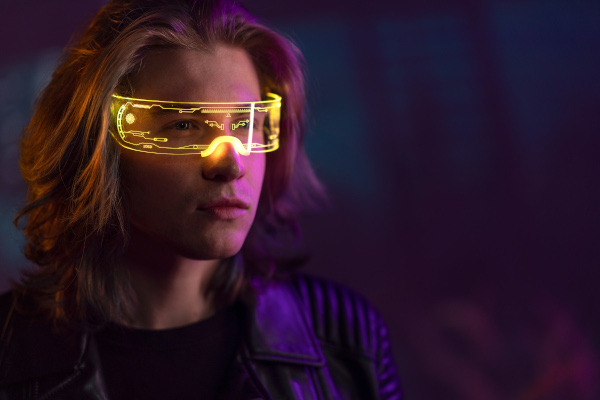 Even as members of Canada's artificial intelligence research community wring their hands over the accelerating pace of this technology, a panel at this year's Research Money conference cast its development as a potential boon for the country. Maria Parysz, CEO of two AI start-up firms, sees a landscape rich with intellectual property and entrepreneurial promise.
"It's not like you're building from scratch," she said. "Everything is here: money, ambition, resources, patents, start-ups, processes, stability. Canada is in a very good position to become one of the absolute leaders in AI."
Parysz was one of three panelists considering how industrial policy could focus on digital technologies, an area that attracts a lot of attention, but perhaps less investment than it should. At least part of the problem might be a business culture that shies away from innovation, according to Claudette McGown, founder of cybersecurity firm Protexxa.
She pointed to a survey showing the generative AI software ChatGPT, which was released late last year, is being used in some capacity by upward of three-quarters of American firms. In Canada, that number is closer to a third.
"It means that the problem does not lie in technology, because the access to this technology — which is open source — is equal for everyone," said McGowan.
She added that there is no sense of urgency associated with Canada's adoption of AI, but instead a fear of failure, which she blamed on an unfamiliarity with how these systems work and what kinds of opportunities they can offer.
"We're not a digitally literate nation," she said, pointing to ransomware attacks that continue to grow with the number of connected devices around the world. The nature of these attacks have not necessarily become any more sophisticated, but the users of these devices usually receive no training or guidance about how to protect themselves from such threats.
"Five billion people connected, 14 billion devices connected, and the level of compromise continues to go up," she said. "I'm passionate about this, because I know it's fixable. But it starts with policy, process, procedure, and great hygiene."
Parysz agreed, suggesting that it was especially important to educate prospective entrepreneurs about the potential of digital systems, because the people who develop those systems generally have little interest in setting up commercial ventures. She has even written a forthcoming book to teach the basic principles of data science and machine learning, so that managers can understand and direct these powerful tools.
"Only business people, empowered with AI, will bring you that innovation you want to see," she insisted.
Sue Paish, CEO of Canada's Digital Supercluster, wondered how a country animated by performance in international hockey circles could not be as engaged in the global competition around the extraordinary capabilities of these new technologies. While there is no shortage of players who could turn these technologies into business innovations, she said Canada must provide appropriate support for that to happen.
"Are we helping them transform into a digital world, and more importantly, are we building a Canadian brand?" asked Paish. "We have an opportunity here to build a brand, in the same way we've built a brand around banking."
Unfortunately, she noted, calls to regulate AI are more indicative of a society that places a higher priority on the technical development of this technology — which will matter only to people working exclusively in this specialized discipline — rather than putting our effort into realizing applications, which can make a tangible difference in how we all work and live.
"We are mesmerized and fascinated with process," she said. "Whether it ever results in an outcome is actually not on the table, quite often."
Paish therefore advocated setting aside our love of rules and methodology, and looking to a future that could be as rich as any hockey-rink victory.
"Let's move fast, let's be outcome-oriented, let's be bold, let's be simple, let's be clear, and let's not be afraid to make a mistake," she concluded. "We have things that countries around the world dream of, and we take it for granted. So let's start with that and then let's go fast and go hard and go big. Because we can own the podium in digital technologies."
R$