Opinion Leader: Time is right for investment and policy action to boost cleantech innovation
Guest Contributor
November 16, 2022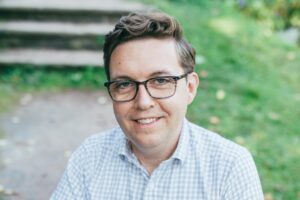 Andrew White is the CEO of Toronto-based CHAR Technologies, a publicly traded Canadian company that is decarbonizing for a circular economy through unique, proprietary, high-temperature pyrolysis technology that transforms low-value waste materials into high-value renewable natural gas, hydrogen and biocarbon end products.
The 27th United Nations climate change conference (COP27) in Egypt this month hosted hundreds of countries and organizations, each working towards common goals that align with policies to reduce greenhouse gas (GHG) emissions and advance the global net-zero and green energy transition.
As oil prices rise and the energy crisis in Europe deepens, the pressure to act with practical, effective clean technology has never been so intense — and has never offered so many environmental, societal and financial opportunities.
To achieve global and domestic net-zero targets, it will take private and public collaboration and the combined efforts of multiple cleantech innovations — there is no single solution. According to the International Energy Agency, half of the technologies we need to reach net zero are not yet commercial, which further underscores the need for innovation.
CHAR Technologies is proud to have developed its high-temperature pyrolysis technology right here in Canada by working alongside with the country's top technology supporters like Sustainable Development Technology Canada, National Research Council Canada, Ontario Centre of Innovation, and Natural Gas Innovation Fund.
CHAR's technology is already at work diverting organic wastes, such as unmerchantable wood wastes which would ordinarily be landfilled or burned into syngas, which can be upgraded to renewable natural gas or low-carbon hydrogen, as well as biocarbon. This directly reduces GHG emissions and creates green jobs.
Scaling up is a challenge
Many Canadian cleantech firms are poised to benefit from this green energy transition but, like CHAR, face challenges in scale-up.
In his most recent statement to shareholders, Larry Fink, president of the major investment firm BlackRock, points to the future of sustainability investing. Fink emphasizes a new focus on "sustainable, scalable innovators — startup companies that help the world decarbonize and make the energy transition affordable for all consumers." That's what we are doing at CHAR.
One of the issues faced by many capital-intensive cleantech firms is to overcome the scalability barrier: heavy industrial emitters, while desiring change, require a significant scale in order to fully validate the technology.
Without validation at a large scale, heavy industrial emitters cannot sign on for offtake agreements for a significant length of time. Offtake agreements (such an agreement between a power producer and a buyer to purchase all or a substantial portion of the electricity generated) are key to accessing commercially available funding opportunities.
This is where further investment through production tax credits (PTCs) can help. With PTCs, the economics and risk profile of the offtake can shift to be more favourable, providing more long-term confidence in price stability for new cleantech.
Government offers cleantech several sources of support
There are various sources of federal and provincial government support. For example, the federal government's Clean Growth Program, Investments in Forest Industry Transformation, and Energy Innovation Program are actively supporting cleantech companies across the country.
Provincially, there are a variety of options on the rise. For example, Alberta's Technology Innovation and Emissions Reduction fund is supporting a range of projects to accelerate Alberta's transition to a lower-emissions future. And in Ontario, the Forest Sector Investment and Innovation Program shows that funding geared towards traditional industries can also help support new cleantech.
All of these sources of support add up to foster more innovation and reduce the time to bring green energy transition solutions to market.
Over the last few years, net-zero policies and carbon taxes have begun to curve climate change action and technology adoption. The Canadian Net-Zero Emissions Accountability Act, which became law in 2021, enshrines in legislation Canada's commitment to achieve net-zero emissions by 2050. The federal government intends to increase the carbon tax to $170 per tonne by 2030.
These policies will incentivize private companies to enact meaningful change in their day-to-day operations as the cost of carbon continues to rise.
Market is supportive, investors onboard
The federal Fall Economic Update last week included a new $6.7-billion refundable tax credit program for capital investments in low-carbon energy generation and technology, with similar tax credits for hydrogen production. And just days before that, the Business Development Bank of Canada launched a $400-million clean technology fund to scale up the commercialization of low-carbon technologies.
The market indicators are there, the funding is in place and institutional investors, major banks, and investment firms are jumping on board.
The investment and policy climate for green energy is high, particularly from non-electricity sources. CHAR's mission supports Canada's green energy transition and net-zero targets by increasing the supply of clean fuels generated from sustainable resources and decarbonizing for a circular economy.
We're hearing the rumblings of a revolution at COP27 and here at home. Now more than ever, the time is right to invest in cleantech that provides energy security, reduces our carbon footprint and generates exciting new revenues. Let's put the policy into action.
R$