How do we future-proof the Canadian economy?
Guest Contributor
March 23, 2022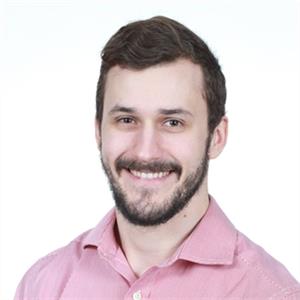 The nature of work in Canada is changing. One in five Canadian employees is working a job that is at considerable risk of automation. And for these 3.5 million people, there are few or no options to transition into lower-risk occupations without undergoing significant retraining.
This isn't to say that these workers will lose their jobs and have to find new ones; rather, their roles will likely undergo major changes in the coming years. In this sense, transition also means transformation.
At the same time, Canada faces an increasingly worrying labour shortage, particularly in STEM (science, technology, engineering and mathematics) skills. The acceleration of professional services and other knowledge economy occupations to remote work has exacerbated the inability of many organizations to compete for top talent who can now more easily work for higher-paying jobs anywhere in the world. In addition, fewer younger Canadians are entering the workforce.
Immigration will alleviate this skills shortage and declining labour market participation rate to some extent, but governments and employers will have to pursue other methods to ensure that Canadian businesses and other organizations have access to the talent they need. This is especially true for fast-growing and strategically important sectors of the economy that are competing for similar talent (e.g. STEM skills).
Given the Canadian government's focus on climate change and integration of clean technologies to meet its targets set out in global environmental accords, the fast-growing clean (or green) economy is particularly relevant and timely.
While it is just one area of potential growth for Canada, understanding the transition – from automation-vulnerable segments of the Canadian economy to the fast-growing clean economy – addresses multiple labour market challenges.
Knowledge of the feasibility, timelines, and cost of the upskilling necessary will be essential for human resource planning, provincial and federal policy-making, and workers themselves to understand their future options.
As the pace of technology adoption increases, skills gaps will continue to grow as the desired mix of skills changes within and across occupations in the years to come. The World Economic Forum reports that around 40 per cent of workers will require re-skilling of six months or less by 2025. Similarly, around 94 per cent of business leaders reported that they expect employees to pick up new skills on the job – a sharp uptick from approximately 65 per cent in 2018.
Greater role required by employers to ensure access to skills
Our research suggests that six months may be insufficient for a considerable number of career transitions; a year may be more appropriate in many cases.
One year of training to re-skill and up-skill automation-vulnerable workers is both achievable and desirable. However, the costs are significant – an average of approximately $17,000 per worker. If we include the possibility of taking time off work, this increases to $54,000.
Some existing programs and initiatives could support this, but taken in isolation they seem to fall far short of what is required. For example, the federal Canada Training Benefit supports a conditional, lifetime maximum of $7,552 per eligible worker. However, the training is only for four weeks, an eligible worker would need to have worked 20 years to access the full benefit, and the total budget envelope of the program is $1.7 billion.
Given the scale of the issue, governments, employers and educational partners will have to get creative with their support. Similarly, they'll have to collaborate to build and modify the content of training and educational programs to meet these new workplace demands as technologies and business practices introduce novel skill requirements.
Employers, in particular, will likely have to play a greater role in ensuring they have access to the skills they need via increased partnerships with academia, greater awareness of and advocacy for training-related government support, and more investment in on-the-job training.
We must also consider the various human factors affecting career transitions. These include the compensation and job security of new jobs, the availability of useful and timely labour market information, and the willingness of workers to retrain. If workers have no guarantee that the position into which they are moving has good benefits and long-term viability, for example, they may be unlikely to make the switch.
Policymakers and employers alike will need to implement training policies and programs that incentivize workers to push past these real and perceived barriers.
Because of the nature of rapidly growing sectors of the economy, we must continue to study the evolution of existing occupations and the growth of emerging ones. It is through this increased understanding that we'll be able to design and implement viable, systemic responses to the changing nature of work.
Darren Gresch is Interim Associate Director, Innovation & Technology, at The Conference Board of Canada.
R$