From the depths of the Canadian shield to a Nobel prize
Rebecca Melville
July 19, 2017
This article is from the July 2017 issue of Canadian Innovation News. You can read the full issue here.
---
SNOLAB is a world-class science facility nestled in the depths of a century-old and still operating Vale Creighton nickel mine inside the Canadian Shield near Sudbury, Ontario in Canada. The combination of great depth and cleanliness that SNOLAB affords allows extremely rare interactions and weak processes to be studied.
The science program at SNOLAB is currently focussed on sub-atomic physics, largely neutrino and dark matter physics. SNOLAB seeks to enable, spearhead, catalyze and promote underground science, whilst inspiring both the public and future professionals in the field.
At 2km, SNOLAB is the deepest clean room facility in the world. It is an expansion of the existing facilities constructed for the Sudbury Neutrino Observatory (SNO) solar neutrino experiment. SNOLAB has 5,000 m2 of clean space underground for experiments and supporting infrastructure. On the surface there is a 3,100 m2 SNOLAB building to support the underground experiments.
It was at SNOLAB that Dr. Arthur McDonald's Nobel-prize-winning research in particle physics and cosmology took place. The 2015 prize was awarded to McDonald and a corecipient, Japanese researcher Takaaki Kajita. The pair were recognized for their work in separate experiments that showed neutrinos change 'flavours' while travelling from the sun to earth – proving they have mass.
In May, McDonald travelled to Washington, D.C., along with SNOLAB director Dr. Nigel Smith and Minister of Science Kirsty Duncan, to discuss international research collaborations, particularly the US-Canada collaboration on the SNO experiment and at the SNOLAB underground laboratory.
[caption id="attachment_11465" align="aligncenter" width="640"]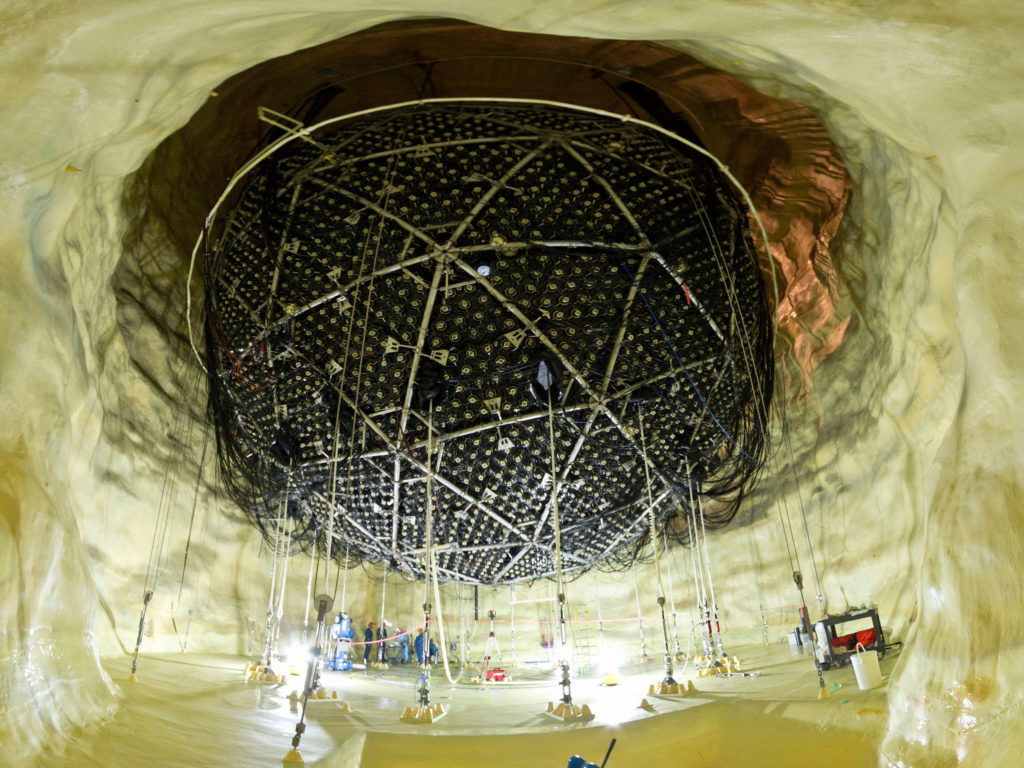 (Photo: SNOLAB)[/caption]
SNOLAB's sustainability received a critical shot in the arm earlier this year with $28.6 million from the Canada Foundation for Innovation, coupled with support from the Province of Ontario and in-kind support from Vale.
"These funds will be used to employ the 96 staff at SNOLAB and support the operations and maintenance of our world-leading facilities, allowing Canadian researchers and their international partners to undertake world-class research into astroparticle physics, nuclear and particle physics, astronomy, genomics and mining innovation." SNOLAB has a user base that includes almost 80 institutions in 15 countries and involves almost 500 researchers, engineers, technicians and students.
Source: SNOLAB
---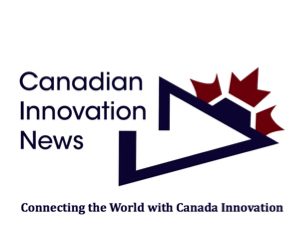 This article is from the July 2017 issue of Canadian Innovation News. You can read the full issue here.