Facing the future, after a long (long) wait
Tim Lougheed
February 22, 2023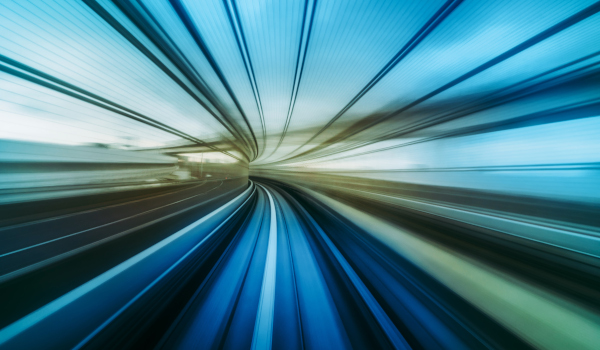 Some 25 years into its history, the Canada Foundation for Innovation (CFI) has adopted a five-year strategic plan with unprecedented confidence. The organization has had previous five-year plans, to be sure, but they were tied to limited time-lines for federal support, going all the way back to 1997, when CFI was introduced as a short-term response to an urgent need in the research community. That response was renewed, over and over again, until the 2018 federal budget, which finally made CFI's funding permanent and ongoing, from 2023 onward.
With that in mind, CFI has drafted Aiming High, an outlook for 2023-2028 that has been informed by consultations with members of that same research community it was originally mandated to help. This community has come a long way since the late 1990s, when Canada was suffering a significant loss of talent to the United States. Students and senior investigators alike were being regularly lured to points south, with perhaps the promise of better pay, but even more tempting, the promise of research facilities better outfitted than anything they could obtain in Canada.
CFI was dedicated to filling this infrastructure gap, and its support became critical to the establishment and updating of laboratories across the country. Nor was it intended to be an exclusive source of support; any successful CFI grant had to find 60 percent of its total amount from somewhere else, such as another level of government or a private sector partner. In this way, researchers not only got the tools they needed for their work, but were encouraged to do so by reaching out to a much broader network of collaborators.
It was a formula that dramatically altered the Canadian research landscape, paving the way for unprecedented and ambitious undertakings like the Canadian Light Source, which opened up entirely new frontiers in high intensity electromagnetic studies. Much more modest projects have generated no less enthusiasm, as institutions large and small, in all corners of the country, welcomed CFI's presence. All told, it has awarded almost $10 billion to some 12,500 applicants at 172 institutions in 80 communities.
"Over 25 years, we have built an extraordinary base across the country," CFI President and CEO Roseann Runte told Research Money. She was therefore interested in hearing how representatives of that base envisioned their future, and the future of science in Canada. Some saw it only through the lens of their own work, she acknowledged, but far more had a sense of a much higher mission. There were calls for common digital platforms that would permit collaboration across traditional disciplinary boundaries, as well as a desire to build new liaisons outside of Canada's borders.
"All of what we propose has come out of a national organic thought process, where people sat down and said, 'we are creating what's going to be good for the next generation of researchers'," said Runte. "As we move through all of these things, it's about making the role that we play in research richer, stronger, and more part of the entire fabric of the country."
Aiming High suggests that CFI may have been founded on the notion that research builds communities, but it came to a realization that communities also build research. Runte told the story of taking a cab from the London, Ontario airport to Western University's cutting edge Boundary Layer Wind Tunnel without having to give the driver directions because, as he explained to her, his son was going to work there and he could not have been prouder.
She has seen such outright affection for research amongst citizen scientists, who, with little or no formal training, eagerly conduct work in a variety of different fields. And Runte has witnessed the transformation of newcomers to Canada, bearing outstanding academic qualifications even though Canada may be the first place they have worked in facilities filled with scientific equipment and colleagues wearing white lab coats.
"It can look like science fiction to them," she said, referring to one of CFI's stated challenges for the future. "How do you make that feel welcoming?"
At the same time, Runte recalled, CFI has distinguished itself by asking applicants to explain the value of their work to Canada. It was a demand that occasionally earned some push-back from researchers who were not entirely sure how to respond.
"They would say 'How do I say what I'm doing is good for Canada? I'm just building a battery. I don't know if that's good for Canada or not'," said Runte, adding that the consultations for Aiming High revealed a changed outlook. "Now they sit down and say 'it's really good that you made us think of that'."
One thing that has not changed is the likelihood that CFI's original contribution to a research project will be overlooked or long forgotten, by the time that project comes to fruition with a major finding or publication. For her part, Runte maintained that such recognition is less important than the fact of enabling the science to reach that point, whether CFI gets any direct recognition or not.
"When one child in your family succeeds, the whole family celebrates," she said. "And we feel that way too."
What matters, she concluded, is that after a quarter of a century, CFI has found a shared sense of mission around not only its role, but that of science and innovation.
"Everybody recognizes that this is important for Canada's future, that research is part of building a vital community, a vibrant community. It's about the lives of people. It's about our economy. It's about our health. It's about our environment. It helps all of those things."
R$