Competitiveness and courage point the way to greater food security
Guest Contributor
May 24, 2022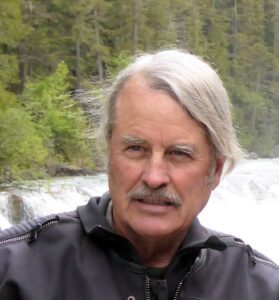 For more than 40 years, Joe Zink has managed a century-old family farm on the outskirts of Calgary.
For Canada, food security is a matter of price and variety. A scarcity of bread or cooking oil is hard to imagine, but the price of every food item is certain to increase beyond the inflation that has already occurred.
For primary crops such as wheat, canola, vegetables or fruit, the input costs are fertilizer, seed, fuel, herbicides and labour. The price of secondary food production (dairy, eggs, beef, etc). depends largely on the cost of the primary crops with added expenses for equipment, infrastructure and capital.
Government programs in both Canada and the United States subsidize agriculture to a limited extent, but those interventions won't count for much when there are unprecedented increases in all of the farm input costs.
Certainly the invasion of Ukraine will reduce the shipments of grain, fuel and fertilizer from that part of the world. However, oil prices were on the rebound before that war.
A call for courage
Aside from the price of food, there are limits to the variety of foodstuffs that we produce in Canada.  Most farmers would rather drive a comfortable tractor than pick strawberries. Farm wages have increased substantially in the past two to three years, but the availability of farm workers continues to be a limiting factor for farms engaged in fruit or vegetable production.
The temporary foreign worker program was recently expanded, but the oversight required to satisfy public concerns has not been addressed.  Similarly, problems exist with a backlog in the immigration department and no federal government has managed to correct that over the past 20 years.
These issues of food security and food variety are complex and difficult to solve. Since the federal government has deemed Huawei a national security threat, could they not also recognize the importance of food security and enact stricter terms for competitiveness in agriculture related industries?
Quebec did this with their 2018 policy "Alimenter Notre Monde" (Feed our People), with a goal to promote Quebec food production and food processing industries.
Some of the solutions to our food security and variety challenges just require political courage.
More than just the supply chain to blame
Many companies cite supply chain issues for their failure to deliver product. But that only partly explains the shortage of herbicides that North American farmers are experiencing this year.
Consider glyphosate, which is the most commonly used herbicide. Almost all of its production came from a factory in Louisiana that was shut down for months after damage from hurricane Ida. Asian production came from a Chinese factory that was shut down to clear pollution prior to the 2022 Olympics. Only after that did supply chain issues compound these problems, specifically by limiting the availability of shipping containers.
Corporate concentration is also an issue in food processing. Two meat processors in Alberta (JBS and Cargill) supply 70 per cent of the federally inspected beef in Canada. Aside from the obvious risk of price manipulation, their production has been affected by COVID-19 infection of workers and the threat of strike action.
The last generation of cattlemen sent cows to "large" feedlots of about 5,000 head. Now feedlots hold more than 100,000 head. The transition to fewer companies selling crop inputs and fewer companies buying farm products has reduced the profit margins of farmers. This in turn has driven a shift to larger farms.
For most businesses the benefits of economy of scale are obvious and almost inescapable.  Companies are driven to grow organically or pursue mergers and acquisitions. That benefits their shareholders but the lack of diversification leads to supply chain issues and food insecurity. There are profound environmental problems with large feedlots and societal issues with packing plants that employ thousands of workers.
Canada's Competition Bureau has spent years investigating the anti-competitive activities of food retailers such as Loblaws and Weston, but legal action has been thwarted by weakness of the 1985 Competition Act.
From competition to climate
If food security and food prices are important to Canadians, and relevant to poverty in this country, then our anti-competition laws should restrict companies operating in the agriculture sector to no less than four companies controlling 40 per cent of the market share.
That would be awkward in the fertilizer sector because large industrial operations are required to manufacture urea and to process potassium fertilizer. Canada must also import phosphorus, the third fertilizer requirement.  However, huge factories are not required to manufacture herbicides or bake bread, where competition can be encouraged.
Canadian farmers have in fact benefited from windfall increases in the price of wheat and canola, both of which have doubled over the past year. But every one of their input costs have also increased 30 to 100 per cent. The future trend of these prices is uncertain, but, over the next several years, it's logical to expect that farmland will shift from hay and pasture production to grain farming. This may put more grain on the market and improve our balance of trade, but only if the rate of climate change cooperates.
Meanwhile, that climate shift will further accelerate the loss of soil which has taken thousands of years to form. That's a problem for our grandchildren.
R$