Canada's innovation funding programs need transformative rethink
Guest Contributor
August 24, 2022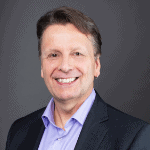 By Carl Weatherell
Carl Weatherell is Executive Director and CEO of the Canada Mining Innovation Council.
The Canada Mining Innovation Council (CMIC) is a not-for-profit organization whose vision is to transform mining into a zero-waste industry by introducing new technological co‑development and deployment models, along with intellectual property development and sharing. We focus our efforts on platforms and platform processes to achieve transformational outcomes rather than incremental successes.
To transform, leadership working with complete alignment and participation of mining companies is essential. Our approach is to lead this transformation by establishing consortia of mining companies, resulting in a focus on solving their complex business issues and, simultaneously, providing a strong market pull for new technology.
Originally formed in cooperation with the Government of Canada, CMIC is now supported 100-per-cent by the private sector. Initially focused on Canada, CMIC with its global reach (people and offices in Toronto, Montreal, Sudbury, Australia and Europe) and project success, has attracted extensive international interest with approximately 50 per cent of corporate members from outside of Canada.
Over the past decade, we have built capabilities within our team and membership. Our model of building innovation for commercialization is advancing, with 14 consortia projects co‑developing new technologies for the mining industry that address net-zero challenges and additional business and safety challenges globally. The aim is to provide a better way to address societies' need for metals as the transition to renewable energy advances at an ever-increasing pace.
We have been fortunate to access federal government programming (e.g. National Research Council's Industrial Research Assistance Program, Natural Resources Canada's Clean Growth Program, and NRcan's Crush-It! Challenge) as we invest in technology development projects through our consortium approach. This government funding currently accounts for less than five per cent our total balance sheet.
Proliferation of government programs creates challenges 
As part of the critical minerals supply chain, our members would like to see increased government support for the technology development investments they are making through CMIC.  However, obtaining government funding for these projects for an industry that is core to Canada's success is complicated.
Having worked to obtain government support — with mixed success — for the past decade, we are well placed to suggest changes that would result in faster program funding and, consequently, faster implementation of innovation resulting in improvements in a business that is essential for the transition to renewable energy. We have identified areas that would provide opportunities to more efficiently support the adoption of innovation in the mining business, thereby improving Canada's global profile.
Read more: National strategy needed to build homegrown EV battery metals supply chain: report
From the view of a group seeking government support, it appears that a new program is created with each new focus area with the associated granting agencies. There are more than 4,000 innovation programs in Canada, supported by a plethora of agencies. This myriad programming presents several challenges, including these three main ones:
Complexity – The system requires us to evaluate the multitude of programming to determine which are strategically relevant (e.g., timing, matching requirements, eligibility, and administrative overhead).

Application cost – Applying to these programs requires extensive effort on our part. It takes time, effort, and money, with no guarantee of success.

Silos of programs – The broad number of initiatives and programs from different agencies can result in siloed approaches to support critical government initiatives. These domain-specific programs make collaboration across sectors more difficult. For example, at a recent conference, the main topic was getting Canada's Global Innovation Clusters (previously called "superclusters") to collaborate across domains.
Streamlining and simplifying program support would allow critical resources to be quickly and efficiently delivered.
Program requirements and timelines need simplifying
Programs for higher funding levels are typically multi-step, involving letters of intent followed by a full proposal and potential additional steps. While the pre-screening of potential partners for the government is a good step, the process typically requires 12-24 months to complete. This extended timeline can result in the evolution of requirements over the application period, including eligibility of matching funding differing from the time of the letter-of-intent submission to the approval of the complete application.
Unfortunately, the pace of the industry and industry-led projects does not match this extended timeline. CMIC technology development projects move rapidly, with an annual spend of industry funding of approximately $5 million to $10 million, most of which is not supported by government programming.
By simplifying program requirements and approval timelines, government funding would be more aligned with industry, and the needs for implementing innovation within the Canadian energy transition ecosystem.
Securing funding for Canadian activities in international projects is difficult
The world operates globally, and technology development in mining — or any industry for that matter — is international. As our capabilities within CMIC have developed, we have found that greater international involvement is the key to the success of our consortia-led projects.
Many existing government funding programs have specific rules and regulations about Canadian content and participation. Such approaches, while laudable for Canadian business development, do not address the international nature of the mining business.
For example, we are participating in EU Horizon projects at the invitation of the private sector in Europe, and with the blessing of our Canadian mining company members. Yet, there is no simple and effective mechanism to offset our participation or allow credit for that participation within the Canadian programs. The second phase of one of our technology development projects is 10 months, at the cost of $2.1 million, 60 per cent of which is funded from the private sector outside of Canada.
Establishing a mechanism whereby initiatives sponsored by a Canadian entity, which allow international funds to be directed to projects that benefit the Canadian mining business — and to recognize such initiatives —  will accelerate international collaboration and reduce the burden of cost, for both the sponsoring Canadian entity and the Government of Canada.
Being "in front of the wave" is crucial
Many famous entrepreneurs use this as their doctrine for success. Unfortunately, it is already too late if you are chasing the wave. Government program funding for mining innovation tends to focus on efficiencies, providing incremental value to the industry.
However, if we are to solve the problem of critical mineral supply, a rethink of the mining process is essential. In our efforts to secure funding, we have spoken to numerous Government of Canada program officials about our "Rethink Mining" projects and the challenge of fit with their programs. We think differently, which means that we do not fit into the standard program approach.
The CMIC is tackling the very business of mining, using a business model never deployed in the natural resources sector. Our focus on zero waste requires our member companies and us to view the industry differently and tackle highly complex technology challenges. Build now for the future. We challenge our industry and its supporters to embrace this thinking.
The opportunity for Canada to be a true innovation leader should allow partnerships to be quickly formed and efficiently deployed. Let's advance our thinking, and our investment in Canada, through nimble programs that direct funding to our country's needs, recognizing that change is required in the funding system.
Once embraced, advances that stimulate the Canadian economy as we move to a renewable energy economy can be implemented quickly and efficiently.
R$