Opinion Leader: A plant-based future offers myriad health, environmental and economic benefits
Guest Contributor
November 9, 2021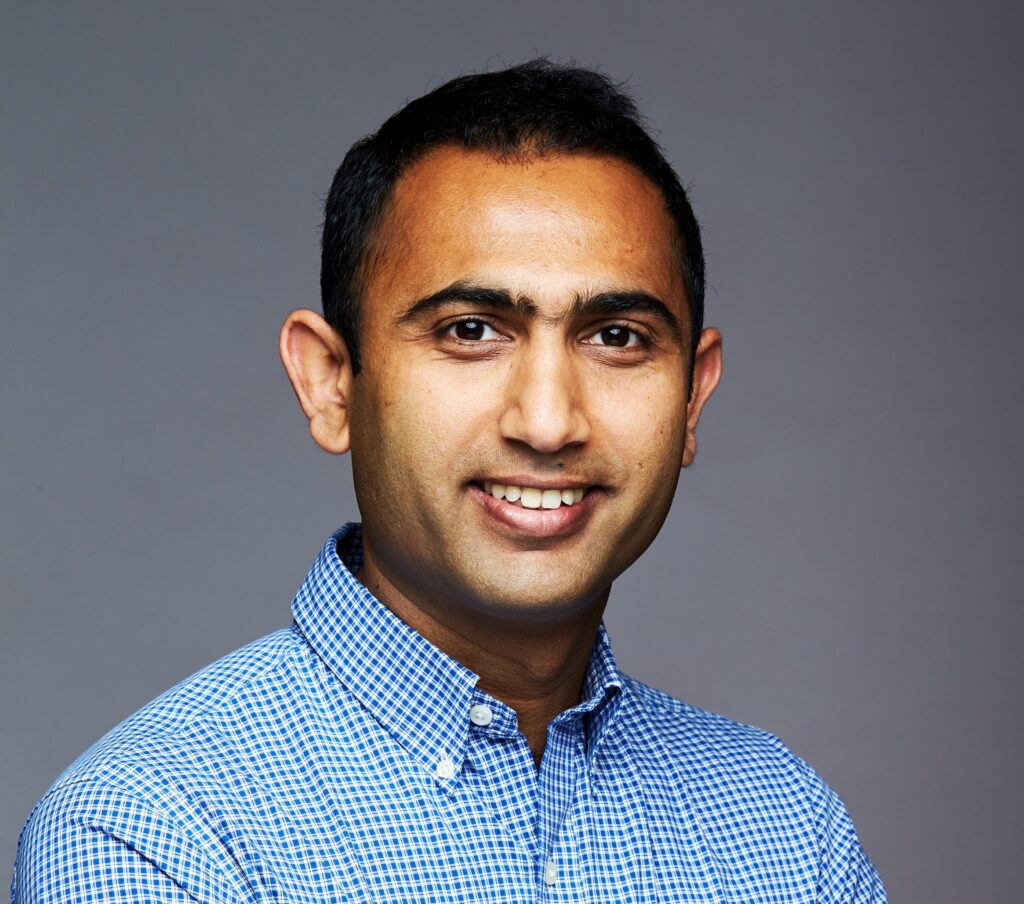 It is not uncommon to be asked "with dairy or without?" by a barista after ordering a coffee or latte at your favourite café. Millions of former dairy consumers are opting for alternatives for myriad reasons, be it taste, environmental, ethical or health-related.
Currently, one in three U.S. adults drink non-dairy milk weekly. The options are plentiful: cashew, oat, coconut, soy, hemp, almond.
The future is plant-based. Why? Because consumers are demanding it, and in recent years plant-based foods have become better tasting, more affordable and more accessible.
At Plant Veda, we're producing award-winning dairy alternatives, accelerating humanity's shift to a plant-based lifestyle. We're focused on all-natural, minimally processed dairy alternatives sweetened with pure Canadian maple syrup and agave.
Let's talk about the $490-billion cow in the room — the dairy industry.
Animal agriculture is one of the major causes of greenhouse gas emissions, deforestation and loss of biodiversity. It takes 1,000 gallons of water to produce just a single gallon of milk.
Health-wise, one cup of 2 percent dairy milk contains almost 20 milligrams of cholesterol and 3.1 grams of saturated fat, whereas plant-based milk contains zero cholesterol and almost no saturated fat.
Moreover, 65 percent of the world's population is lactose intolerant and have difficulty digesting dairy.
Global market for plant-based dairy is growing
Plant-based dairy products are here to stay. YPulse, a leader in youth (Gen Z and Millennials) research and insights, found that 47 percent of 13- to 39-year-olds say they drink plant-based beverages and/or eat plant-based meat regularly.
Analysts expect the plant-based food market to grow to over $74 billion USD by 2027.
There has been a huge increase of consumers who are choosing a hybrid diet that is more convenient, healthy and ethical. Gone are the days of meat and potatoes for dinner all the time.
One study found that two per cent of people are vegan (not eating animal products at all), while four per cent are vegetarian (not eating meat, pork, chicken, fish, etc.).
Sixty-five per cent are still omnivorous (eating a variety of foods), while 29 per cent are "flexitarians," meaning they eat a wide variety of food but are trying to eat less meat, dairy, pork, chicken and other animal products.
When it comes to plant-based foods, the plant-based milk category is growing rapidly.
While the global dairy market is a $490-billion industry, consumers are demanding healthier, whole, sustainable and ethically sourced plant-based dairy alternatives as they become more health and environmentally conscious and better educated on the pros and cons.
The global plant-based dairy market is expected to reach $21.52 billion by 2024. Despite that impressive number, the dairy alternative industry is still in its infancy within the $490-billion total addressable market, with a relatively small number of brands in the space.
In addition to food and beverages, plant-based ingredients are in high demand for use in nutraceuticals, pharmaceuticals, cosmetics, pet food and animal feed.
Accelerating Canada's plant-based food and beverage industry
For environmental reasons, we have seen governments stepping in and providing rebates for installing energy efficient water heaters, electric cars and, in many countries, solar panels.
Why isn't the plant-based dairy industry receiving the same attention and incentives when we know our industry is helping to reduce GHG emissions and other environmental impacts?
There are some organizations, such as the Protein Industries Canada supercluster, that are helping fund R&D for using Canadian-grown and -processed plant proteins. However, such funding is very limited, considering the natural resources available in this country.
A 2017 report by the Canada West Foundation said it is crucial that the Western provinces approach the opportunity for value-added agri-foods and co-products strategically and build capacity for the long term."Plant ingredient processing offers a realistic path for export growth and diversification for the Prairie economy," according to the report.
The report made several recommendations, including that the federal government, provinces and industry:
make domination of the non-soy plant-based ingredient global market an agricultural priority;

continue support for research, particularly commercialization; and

leverage publicly funded intellectual property, so it pays returns for Western Canada.
The Prairie provinces in particular should:
pursue the opportunity as pan-Prairie, through such measures as resolving interprovincial trade disputes through the New West Partnership Trade Agreement, which created a single economic region covering the four Western provinces;

establish a regional "one-stop shop" with information on research, government contacts, value chain coordination, industry associations and finance options; and

improve access to capital, including faster turnaround on government funding programs.
The federal government in particular should:
improve transportation and shipping for exporting plant-based ingredients.
Along with transportation investment, the federal government needs to update the regulatory framework and develop a global marketing program that focuses explicitly on increasing the profile of the Canada Brand for value-added agri-foods, according to a 2019 report by the Standing Senate Committee on Agriculture and Forestry. Government also needs to expand and improve upon its existing mechanisms to support research, development and innovation, said the report.
Canada can be at the forefront of shifting the world to a plant-based lifestyle by providing high quality plant-based proteins and ready-to-eat foods and beverages at a reasonable price.
Sunny Gurnani is CEO of Plant Veda, a plant-based dairy company based in Vancouver.
R$