Jeffrey Crelinsten
Publisher & CEO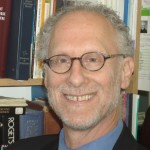 Jeffrey Crelinsten is CEO of Research Money Inc. and publisher of Research Money. He is also President and CEO of The Impact Group, a consultancy he co-founded in 1987, specializing in science, technology and innovation policy, communications and education. Jeffrey has been studying challenges facing tech entrepreneurs and the innovation ecosystems that try to support them for over 25 years. He developed the R$ conferences to bring together leaders from the private and public sector to address critical issues around innovation policy and knowledge-based commerce.
Before founding The Impact Group, Jeffrey taught science and human affairs at Concordia University and had an active career as a science documentary writer for radio and television.
Jeffrey is Senior Research Fellow at the Innovation Policy Lab, Munk School of Global Affairs, University of Toronto. He is a founding director of the International Commercialization Alliance and is a past-President of the Canadian Science Writers Association. Jeffrey has a B.Sc. in physics from McGill University, a M.Sc. in astronomy from University of Toronto and a Ph.D. in history of science and science policy from University of Montreal.
Sebastian Leck
Managing Editor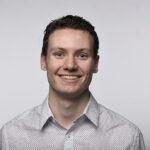 Sebastian Leck is the Managing Editor of Research Money. In his role, Sebastian tracks the latest news and trends in Canada's innovation economy and ensures that the magazine's coverage is thorough, balanced and incisive.
Sebastian is a Toronto-based writer and editor with work appearing in The Walrus, Toronto Life, Broadview, CBC News, the National Post, VICE Canada, the Hamilton Spectator and others. He has also worked as a digital editor at the Globe and Mail and wrote a series on COVID-19 misinformation for The Walrus's fact-checking website.
Adity Das Gupta
Manager, Operations & Projects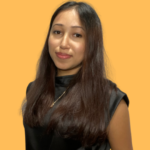 Adity is the lead on customer engagement, relationship management and administration. Adity is on a mission to connect with existing customers, develop and implement sales strategies, and innovate new ways for Research Money to expand its business and create value for customers and stakeholders.
Adity has experience working in academia and the non-profit and private sectors, and brings a strong understanding of the science, technology and innovation space, as well as experience with vendor relationship and partnership management and event management. Adity has a number of academic publications and her interests include innovation policy and the regulatory space, and social policy.
Adity holds a Masters degree in Public Administration from Johnson-Shoyama Graduate School of Public Policy, University of Saskatchewan and a BSS in Economics from BRAC University (Bangladesh).
Mark Mann
Senior Correspondent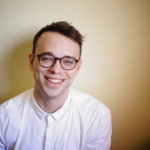 Mark Mann was the Managing Editor of Research Money from 2018 to 2020. He is a journalist and editor with fifteen years' experience reporting on business, technology, science and culture. His stories and features have appeared in The Globe and Mail, The Toronto Star, The Walrus, Toronto Life, Vice, and elsewhere. He is based in Montreal, where he is the Associate Editor-in-Chief of Beside magazine.
Lindsay Borthwick
Senior Correspondent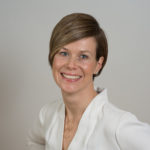 Lindsay Borthwick has been journalist for more than 15 years, specializing in science, health and the environment. She has worked as an editor at award-winning national magazines in the United States and Canada, including Seed, Best Health and Green Living. She is also a freelance writer and editor, based in Toronto, with extensive experience covering brain research and working with science philanthropies.
She is particularly interested in the role of private funders in supporting basic science research and innovation, and in open science and its impact on science, technology and innovation. From 2007 to 2012, she was a staff member of Open Medicine, an independent, peer-reviewed, open-access Canadian medical journal.
Lindsay has been nominated for a Canadian National Magazine Award and is the recipient of a Canadian Institutes for Health Research Journalism Award. She holds graduate degrees in neuroscience from McGill University in Montreal and in journalism from Ryerson University in Toronto.
Mark Lowey
Senior Correspondent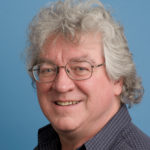 Mark Lowey lives in Calgary, Alberta, where he has worked as a professional journalist for 38 years.
He is the publisher and managing editor of EnviroLine, a business publication for western Canada's environmental business industry. He is also a freelance writer and editor, and the former communications director at the Institute for Sustainable Energy, Environment and Economy at the University of Calgary.
His journalism has garnered numerous awards, including: two Canadian Science Writers' Association national awards; a Governor General's Michener citation; the first Alberta Science Technology Foundation award for science journalism; the first Canadian Petroleum Association/Banff Centre national award for environmental reporting; and, most recently, the Engineers Canada 2016 Award of Journalism Excellence in Engineering.
Mark worked at the Calgary Herald for 20 years, where he became a senior reporter. He is a member and former president of the Canadian Science Writers' Association and a member of the Writers' Guild of Alberta.
Roxanne Garraway
Administrative Officer
Roxanne is the administrative officer and provides support and customer service for Research Money subscribers. As the administrative officer Roxanne is interested in speaking with R$ subscribers as well as implementing metric analytics to better understand and improve subscriber experience.
Roxanne has 7+ years of experience in graphic design and digital marketing disciplines and has previously freelanced in both the private and public sector. She considers herself a life-long learner and most recently attended University of Toronto for Introduction to Project Management and Humber College for Marketing Communications.
Roxanne lives in Toronto and her passions include learning percussion instruments and documenting afro-diasporic cultural expressions throughout the Americas.
Monte Stewart
Senior Correspondent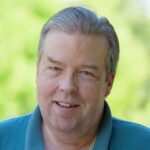 Monte Stewart is a Vancouver-based journalist. During his career, he has written about research, business, sports, and general news on a staff and freelance basis for print publications, wire services and websites. His articles have been published by such diverse media outlets as Research Money, The Canadian Press, The Associated Press, The Calgary Herald, The Toronto Star, The Grande Prairie Daily Herald-Tribune, The Prince Rupert Daily News, The Salt Lake Tribune, The San Jose Mercury-News, Profit Magazine, The Daily Oil Bulletin and New Technology Magazine. He has also provided editorial services to companies, such as Avison Young; authored and published books; and taught college and university courses on journalism, writing, self-publishing and Internet basics.
Kyria Sztainbok
Researcher
Kyria graduated from the University of Toronto in 2020 with a B.A. in linguistics, and went on to study professional writing at Centennial College. She has worked as a researcher in multiple labs, and most recently managed a sociolinguistics lab. In the past, she's written pieces for the University Health Network (UHN) and Applied Research, Innovation and Entrepreneurship Services (ARIES) at Centennial College. In her role at Research Money, Kyria conducts research, writes articles, and publishes social media content.
Elona Malterre
Opinion Editor
Debbie Lawes
Senior Correspondent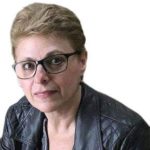 Debbie Lawes has worked in Ottawa as a journalist and editor for more than 30 years. She has held senior editorial positions with several publications, including Research Money, Canadian Innovation News and Tech Media Reports (rebranded The Wire Report). Prior to co-founding Dovercourt Editorial Services with Mark Henderson in 2001, Debbie was Publisher and Managing Editor at Decima Publishing and Managing Editor at Evert Communications. Through Dovercourt Editorial Services, Debbie has also written extensively for several science-based departments and agencies, not-for-profits and the private sector. Recent clients have included the Networks of Centres of Excellence, National Research Council, the Canadian Institutes of Health Research, Mental Health Commission of Canada, Environment and Climate Change Canada, Canadian Science Policy Conference, International Development Research Centre, Baylis Medical and Research Infosource.
Mark Henderson
Senior Correspondent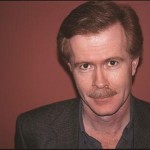 Mark was Managing Editor of Research Money from 1994 to 2018. He has written extensively on research and innovation policy and funding issues since 1994. As the Editor of RE$EARCH MONEY, he interviewed hundreds of industry executives, senior government officials, research managers and other leaders in Canada's science, technology and innovation communities. Mark has worked as a journalist and editor for several publications over the past 35 years, including "Network Letter, Report on Wireless", "Canadian Communications Reports", "The Electronics Communicator" and "The Ottawa Citizen". He resides in Ottawa and is an avid music and film aficionado.
Paul Dufour
Contributing Writer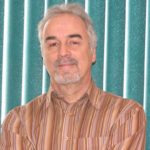 Paul Dufour is Principal of PaulicyWorks, a science and technology policy consulting firm based in Gatineau, Québec. He is a Fellow and Adjunct Professor with the Institute for Science, Society and Policy at the University of Ottawa. In addition, he is a Board member of the Science and Policy Exchange based in Montréal and is Investment Committee Member of Grand Challenges Canada.
Mr Dufour served as interim executive director of the Office of the National Science Adviser to the Government of Canada. With over 30 years experience in policy advice, he was with the International Development Research Centre as well as Ministerial Assistant to Canada's Secretary of State for Science, Research and Development; senior analyst with Industry Canada; and international S&T relations' adviser with the Secretariat to the Prime Minister's Advisory Council on Science and Technology. Mr Dufour was also research advisor for the Science Council of Canada.