Spring 2017
Pilot Edition: Spring 2016
Catch up on all the latest in Canadian innovation and collaboration opportunities. CIN is always free. Download your copy of CIN today!
---
Spring 2017

Desktop (Horizontal version)
---
Mobile (Vertical version)
---
Canadian Innovation News is a fully interactive PDF. Please download our publication in a PDF reader to ensure full interactivity. CIN will be readable in viewers such as Preview but certain elements such as videos may not work.
Contents
---
Note: The below links will take you directly to the article in most cases. However, on some older browsers, or those without Adobe plugins, they may link to the cover page. Articles can then be accessed through the Menu.
Welcome from Springboard Atlantic
Springboard Atlantic: Your one-stop shop for industry academic collaboration
Feature Article: A global hub for ocean science is born
The Ocean Frontier Institute (OFI) is poised to become one of the world's leading research efforts to understand the complex changes happening in the most vulnerable ocean regions, and find solutions to ensure their safe and sustainable development for future generations…
Atlantic marine life facing oxygen crisis
Although there is a range of environmental conditions in which an animal can survive, there is an even smaller range of conditions in which it can thrive…
Canadian Tech at the Leading Edge: Ocean Tech
"Seeing" the ocean like never before
Countries around the world are spending billions of dollars on the "blue economy" – including monitoring their ocean environment. This is a long and expensive process that requires sourcing equipment and systems from multiple companies and big data management—unless you purchase what you need from Canada…
Company Spotlight: JASCO Applied Sciences
Drowning in sound
The ocean is getting noisier and that's making it more difficult for whales, dolphins and other marine mammals to forage for food, find a mate, keep track of their young and listen for predators. This growing threat is prompting governments around the world to take action to reduce undersea noise, and the global shipping industry is under increasing pressure to respond…
Atlantic Canada: Where cooperation is a competitive advantage
Universities and colleges in Atlantic Canada have discovered the secret to winning huge research mandates and partnerships with major multinationals like IBM, Siemens, Cisco, Royal DSM and Lockheed Martin. Compete less and cooperate more…
Partners in Innovation
Canada's colleges and institutes are generally regarded as some of the best post-secondary institutions in the world when it comes to equipping students with the skills, knowledge and experiences they'll need to quickly and successfully start a career. Not quite as well known is the fact that they are also actively engaged in research projects and occupy a key, yet often misunderstood, place in Canada's innovation ecosystem…
Researcher Spotlight: Dasha Atamanchuk
Unraveling the magnitude of changing ocean chemistry
Postdoctoral fellows like Dasha Atamanchuk are a prime example of how the CERC program is attracting global talent to Canada. After completing her PhD studies in Sweden, she became a postdoctoral fellow with the group CERC.OCEAN group, which uses new technology to study biogeochemical and ecological changes in the global ocean…
Focus on Cybersecurity and Smart Grids
New Brunswick Brings Cyber Essentials to Canada for Small and Medium Enterprises
In May 2016, Opportunities NB (ONB) launched Canada's first comprehensive cybersecurity strategy – CyberNB – under the direction of Allen Dillon. In less than a year, CyberNB will deliver a Canadianized version of Cyber Essentials for small and medium enterprises. This is yet another step towards solidifying New Brunswick as the Canadian epicentre in mitigating global cyber risks and threats…
Siemens and NB Power growing smart grid innovation cluster
Sometimes it takes a looming challenge to spur innovation. That's what happened in New Brunswick about seven years ago when a strategic review revealed that the province's century-old utility would be unable to generate enough electricity, or purchase enough from neighbouring utilities, to meet customer needs by 2027…
Meet Canada's Cybercrime Fighters
Hackers beware. A small city of just 58,000 nestled between the great Acadian forest and the mighty Saint John River in Atlantic Canada is emerging as a global crime-fighting epicentre for Internet security…
A new accelerator for emerging technologies
The University of New Brunswick (UNB) has launched a new start-up accelerator to advance opportunities in the cybersecurity, cleantech, energy and smart grid sectors…
Talking to Innovators
Leveraging ocean science as an innovation engine for Atlantic Canada
John Risley is Nova Scotia's widely-recognized seafood baron and one of the province's most influential corporate citizens — founder of Clearwater Seafoods, Ocean Nutrition Canada, and Columbus Communications. Canadian Innovation News reporter Mark Henderson recently spoke to Risley about Atlantic Canada's collaborative strengths and prospects for becoming a global innovation hub of ocean-related science…
Making Canada the Silicon Valley of natural products
What if a nation's entire research and commercialization capacity pulled together to help your company get new natural products and technologies to market faster, cheaper and more efficiently? That one-stop dream has been realized with the launch in 2016 of Natural Products Canada (NPC), a $23-million industry-led network that brings together a national ecosystem of companies, universities, regulatory experts, business consultants and investors…
PEI emerging as one of Canada's fastest growing bioclusters
Prince Edward Island may be Canada's smallest province with just 146,000 residents, but it is emerging as one of the country's fastest growing bioscience clusters…
Company Spotlight: Frontier Power Systems
A new approach to powering the north
They have spent the last 15 years developing wind energy technology in order to provide an accessible, affordable energy solution for remote communities around the world…
Is big data the next big thing in healthcare?
Newfoundland and Labrador represents a rare opportunity for genetics research. The province includes a high incidence of rare and complex diseases and multigenerational families whose clinical histories have been well-documented by provincial electronic health records. Sequence Bio, a data-driven biotechnology company in St. John's, hopes to take this information and turn it into better healthcare…
Big Science in a Big Country
Harvesting power from the world's highest tides
At over 16 metres, the Bay of Fundy has the highest tidal range in the world. This unique site also has the potential to supply thousands of homes with clean and renewable energy, if the unequalled power of the tides could be harnessed…
Innovation Spotlights
Toronto boosts efforts to attract FDI
Honda receives $83.6M for facility upgrade
New Atlantic aerospace association forming
Tweed approved for marijuana research
New drug discovery labs open in Montreal
Battery researcher wins $1 million medal
Microbion Corp received US$25M in venture funding
Blackberry opens self-driving research centre in Ottawa
Using nuclear reactors, not insecticides, to fight crop pest
Getting started on a collaborative model of innovation
Throughout the year, curious executives and leaders from companies and governments from all over the world come to tour the Communitech Hub in Waterloo Region. Invariably, they are astounded by the mix of startups, mid-sized companies and large multinationals all working in the same building…
Company Spotlight: CCAB
Bridging Canadian academic R&D with the biotherapeutics economy
Each year, the Canadian government invests a significant amount of R&D funding in universities and colleges that, relative to the size of our economy, rivals any of the G7 nations. As a result, Canada has established an internationally recognized research community. How does one translate quality research from this thriving scientific environment into consumer products or technologies that hold tremendous benefits to Canada and the rest of world? The Centre for the Commercialization of Antibodies and Biologics (CCAB) aims to achieve this goal in the field of biotherapeutics…
"Barefoot doctors" bring hope to South Sudan
South Sudan declared its independence from Sudan in 2011. After almost a half century of armed conflict and associated strife, the world's youngest nation is in the process of rebuilding its shattered infrastructure and systems. It will take time to educate enough doctors and nurses to meet South Sudan's great need. In the meantime, some innovative solutions are being developed a world away by researchers at Cape Breton University in Nova Scotia…
Consider launching your start-up in Canada
Consistently ranked as one of the best countries to do business in the G20, and strategically located near other key global economic centers, Canada provides businesses with unparalleled access to the world's largest markets. Aside from the many tax benefits Canadian incorporation may bring, entrepreneurs may also benefit from a quick and cost-effective immigration process under Canada's Start-Up Visa program…
In the News
Pond, SNC-Lavalin partner on CO2 projects
CCRM and the Univ of Queensland partner on neutropenia treatment
Microsoft acquires Waterloo-based AI start-up
Versant boosts Canadian presence with key appointments
Quebec and Massachusetts form research council
Multinationals launch national digital accelerator
S&T to get boost under CETA deal
Thank you to our Partners:
---
Content Partner

Contributing Partners
Distribution Partners


---
This project received generous support from the Ontario Centres of Excellence TalentEdge Internship Program (TIP).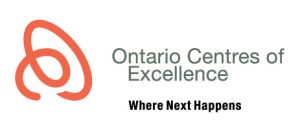 ---
Pilot Edition – March 2016
Catch up on all the latest in Canadian innovation and collaboration opportunities. Download your FREE copy of CIN today!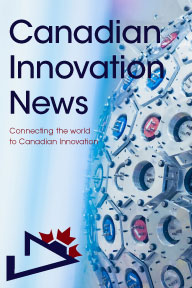 Desktop (PDF)
Mobile (PDF)
Canadian Innovation News is a fully interactive PDF. Please download our publication in a PDF reader to ensure full interactivity. CIN will be readable in viewers such as Preview but certain elements such as videos may not work.
Highlights:
---
Get the inside track on the new Canadian government's commitment to innovation and international collaboration
Find out what's happening in clean tech, Canada's fastest growing technology sector
Learn about one of Canada's hottest tech hubs in Kitchener/Waterloo
Get the facts on the world's largest particle accelerator
Read how some of the world's leading multinationals are engaging with Canada's innovation ecosystem
Connect with Canada's top innovators, researchers and institutions
Thank you to our Partners:
---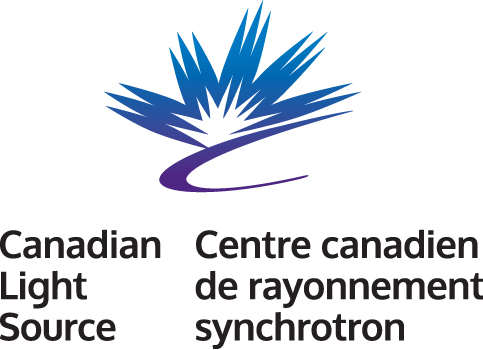 This project received generous support from the Ontario Centres of Excellence TalentEdge Internship Program (TIP).
Survey
---
Feedback on your experience with Canadian Innovation News (CIN) is welcome. This is our pilot edition, and we would greatly appreciate your feedback on how to make CIN work for you. Tell us what you liked, what you didn't and what topics you want to know more about. We're listening.
Help us make CIN as valuable as possible to our community – please fill out our pilot survey now.
Please feel free to send comments and suggestions to Rebecca Melville at rebecca@impactg.com.