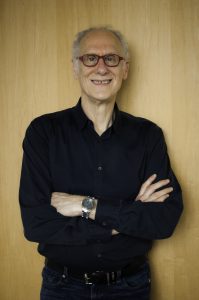 Happy New Year! It's a pleasure to welcome you all to Canada's 150th and RE$EARCH MONEY's 30th anniversary year. To mark this auspicious occasion, we're pleased to treat you to an entirely new look and feel on the R$ website.
Our team has been planning and working on this reboot for over a year. We're excited to bring you a mobile-friendly, clean and modern website with an expanded search function, more content, new features and enhanced opportunities to share your own opinions and capabilities with other members of the R$ community.
We're proud of our reputation as a credible, insightful, and highly respected news source. Our expanded website allows us to provide even more comprehensive, in-depth analysis of developments in science, technology and innovation policy and investment relevant to you and your organization. In addition to our regular articles and news briefs, we'll be introducing new features like our R$ Innovation Conversations series with Canadian thought leaders. We'll now be releasing breaking news as it happens, ensuring you won't miss new developments, even between issues. We're also expanding the breadth of our coverage by providing curated, relevant aggregate content of the most important innovation news from across the country.
As part of our commitment to our readers, we've made online access available to all subscribers at no extra cost. You can search our extensive R$ archives, going back over 20 years, to track organizations, people, policies and funding initiatives, and to explore the evolution of STI in Canada. Our new free trial feature will allow you to share relevant articles with colleagues for the first time. As a R$ subscriber, you'll enjoy other benefits such as discounts at our annual conference and other R$ events, advertising discounts in R$ and our international publication, Canadian Innovation News, and more.
Each issue will continue to be available in print for those who like to read R$ on the plane, train or automobile – soon, even in the driver's seat! The print edition will expand from eight to twelve pages and will come out monthly on the third Wednesday of every month.
We want R$ to be your go-to destination for news and competitive intelligence about Canada's innovation ecosystem. As the R$ community continues to grow, we hope to facilitate collaboration and sharing of ideas among the diverse STI players in Canada and around the world. We see our role not only as providers of competitive intelligence to help our readers do their jobs better, but also as connectors and facilitators who bring together different voices that typically don't interact.
All of us at RE$EARCH MONEY deeply appreciate the opportunity to serve and work with our readers, partners and stakeholders. We hope that you enjoy the changes we've made and that you find enhanced value in what we're providing. We welcome your feedback and comments.

Jeffrey Crelinsten, Publisher and CEO
RE$EARCH MONEY