From coast to coast to coast, Applied Research Comes of Age brings you stories of incredible collaborations between the college community and industry, small and large businesses and the community at large.
Released in 2018, the 24 page, full-colour booklet shines a spotlight on the applied research and industry partnerships happening at Canadian colleges, institutes, CEGEPs & polytechnics. Colleges and Institutes Canada and RE$EARCH MONEY collaborated on the project to feature the innovative work being done at these institutions and to bring it to the attention of key players in Canada's innovation ecosystem and the federal government.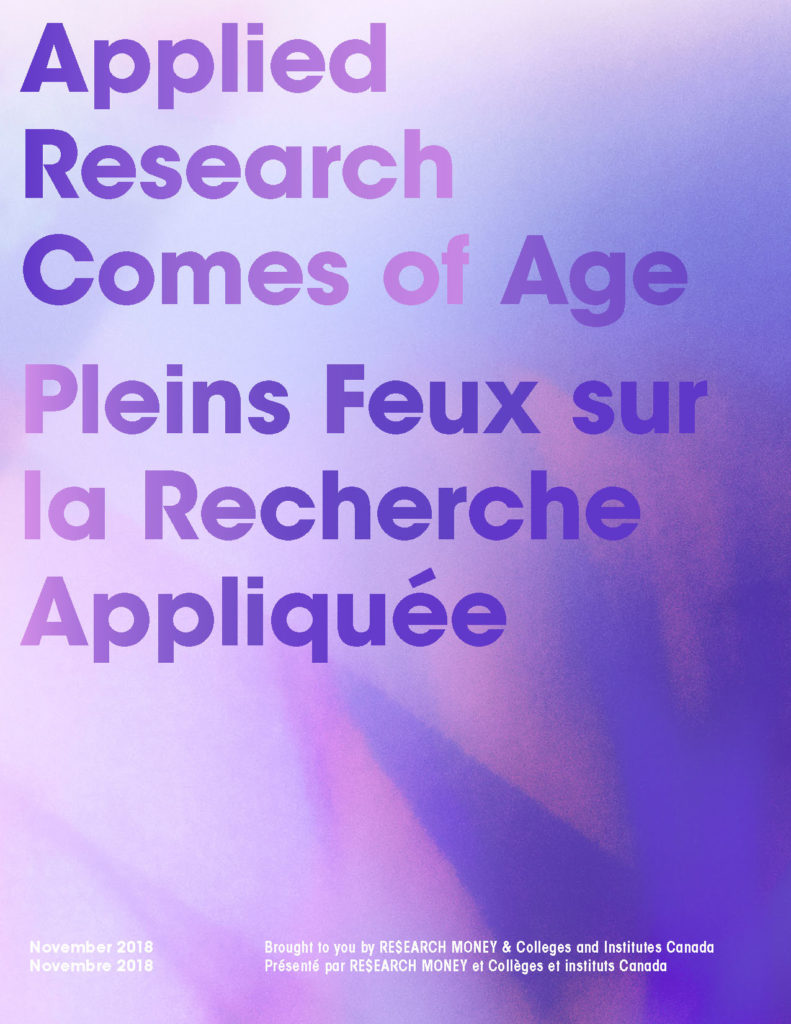 This year, R$ and CICan) are bringing back the sold out booklet to highlight the key role that colleges and institutes are playing in building Canada's innovation capacity.
Find out more here.
---