Jeffrey Crelinsten
Publisher & CEO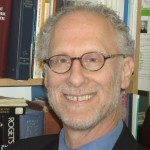 Jeffrey Crelinsten is CEO of Research Money Inc. and publisher of RE$EARCH MONEY. He is also President and CEO of The Impact Group, a consultancy he co-founded in 1987, specializing in science, technology and innovation policy, communications and education. Jeffrey has been studying challenges facing tech entrepreneurs and the innovation ecosystems that try to support them for over 25 years. He developed the R$ conferences to bring together leaders from the private and public sector to address critical issues around innovation policy and knowledge-based commerce.
Before founding The Impact Group, Jeffrey taught science and human affairs at Concordia University and had an active career as a science documentary writer for radio and television.
Jeffrey is Senior Research Fellow at the Innovation Policy Lab, Munk School of Global Affairs, University of Toronto. He is a founding director of the International Commercialization Alliance and is a past-President of the Canadian Science Writers Association. Jeffrey has a B.Sc. in physics from McGill University, a M.Sc. in astronomy from University of Toronto and a Ph.D. in history of science and science policy from University of Montreal.
Mark Henderson
Managing Editor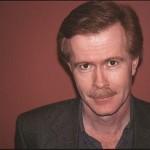 Mark has written extensively on research and innovation policy and funding issues since 1994. As the Editor of RE$EARCH MONEY, he has interviewed hundreds of industry executives, senior government officials, research managers and other leaders in Canada's science, technology and innovation communities. Mark has worked as a journalist and editor for several publications over the past 35 years, including "Network Letter, Report on Wireless", "Canadian Communications Reports", "The Electronics Communicator" and "The Ottawa Citizen". He resides in Ottawa and is an avid music and film aficionado.
Rebecca Melville
Chief Operating Officer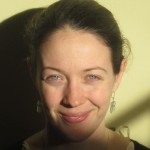 Rebecca Melville is RE$EARCH MONEY's COO. She oversees the day-to-day running of the company. It's exciting to be part of such an adaptive organization and she is constantly on the lookout for the next innovation.
Rebecca has worked extensively in the non-profit and private sector, and brings expertise in program and organizational management, communications and design, and event planning to the company. Her interest lies in engaging communities through facilitated discussion, in finding novel ways of solving problems old and new, and in the continuing importance of transformative learning for people of all ages and backgrounds. She likes getting people together to talk about the issues that matter to them. She brings these passions to the R$ newsletter and events.
Rebecca holds an MA in Adult Education and Community Development, with a collaborative degree in Comparative, International and Development Education from the Ontario Institute for Studies in Education (University of Toronto), as well as a BA in Honours Psychology from the University of Guelph.
Debbie Lawes
Consulting Editor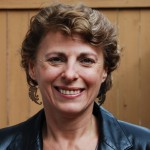 Debbie has worked as a journalist and editor for 25 years. Her affiliation with RE$EARCH MONEY began in 1992 as a contributing writer and associate editor of R$ and several business-to-business publications. In 1997 she was promoted to managing editor and since 2000 has contributed to R$ as a consulting editor. Debbie is also co-founder of Dovercourt Editorial Services, which specializes in writing and project coordination for public, private and not-for-profit clients. Debbie's interviewing and writing experience spans the full innovation spectrum, from basic and applied research, to prototype development, technology transfer, venture capital, scale-up and commercialization, as well as public policy.
Craig Bamford
Subscription Manager
Craig Bamford has worked as a consultant helping both for-profit and non-profit clients with social media management and reputation management in Toronto for the past six years. He works as RE$EARCH MONEY's Subscription Manager: handling community relations, subscription issues, and R$'s social media presence, as well as co-writing Innovation This Week. He answers your emails, amplifies your tweets, renews your subscriptions, and generally spends an inordinate amount of time on the Internet.
Craig has a MA in International Affairs (Conflict Analysis/Resolution) from Carleton's Norman Paterson School of International Affairs, and a BA (Spec. Hon) in Political Science from York University. Whenever he has time, he's also actively involved in Toronto's indie game development community.
Linda Montgomery
Senior Marketing Consultant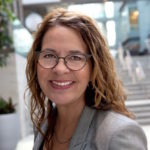 Linda Montgomery is a senior marketing consultant to the RE$EARCH MONEY team advising on the company and conference strategy since 2016. She has an international technology industry background specializing in marketing, communications and investor relations. She has held leadership roles for both early-stage startups and large corporates including IBM, Telesat Canada and KPMG. She has established the first marketing function and team for multiple Silicon Valley and Canadian based high-growth startups, contributing to accelerated growth, multiple company exits and four IPOs.
Linda has two degrees in business and marketing from the University of Manitoba and the University of Winnipeg and holds a Certified Professional in Investor Relations (CPIR) designation from the Ivey Business School at Western University.